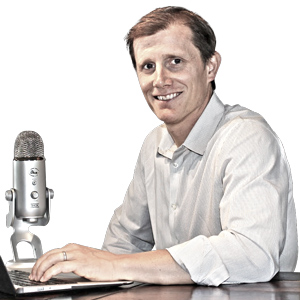 1—Meet Mike Turner, host, Idaho Speakeasy Podcast
In addition to operating Idaho Speakeasy, where he seeks out and interview Idaho's brightest minds. Business owners. Entrepreneurs and community leaders. Mike operates a successful real estate business where he shows homeowners how to extract up to $30,000 or more of additional profit, through what he calls "The Value Driven Approach To Sell Real Estate" and the "Listing Triangle.™"
If you know of a local expert or community icon that you believe that Mike should interview, please let him know: Mike@IdahoSpeakeasy.com. Or, if you're a local expert yourself and believe you could contribute to the Speakeasy community, also, don't hesitate to reach out. Mike is in-search of the brightest minds in Idaho, and would welcome the chance to speak with you.
2—Want to be a Contributor to Idaho Speakeasy? Do you have valuable information to share?
If you're a business owner or entrepreneur or a leader in our community, we know you have something important to say. Maybe it's a story about a problem you solved for a client or member of your organization, or perhaps it's an opinion or perspective about an important industry or community topic. Perhaps you have hints, tips, advice and wisdom for your colleagues or the consumer. Or maybe you're an expert about a specific niche topic?
Whatever you have to say, we want you to share it with our community. Idaho Speakeasy is a platform committed to telling the stories of Idaho's most insightful advice givers. We're energetic and diverse, and we're launching a huge initiative that will bring stories, opinions, tips and more… from the best and brightest voices in our community today. And your voice will only make our content that much more intelligent and rich.
We can't wait to show the world what you have to offer! Those ideas in your head. They can help people! To ask questions or to get started, email us at:
Mike@IdahoSpeakeasy.com