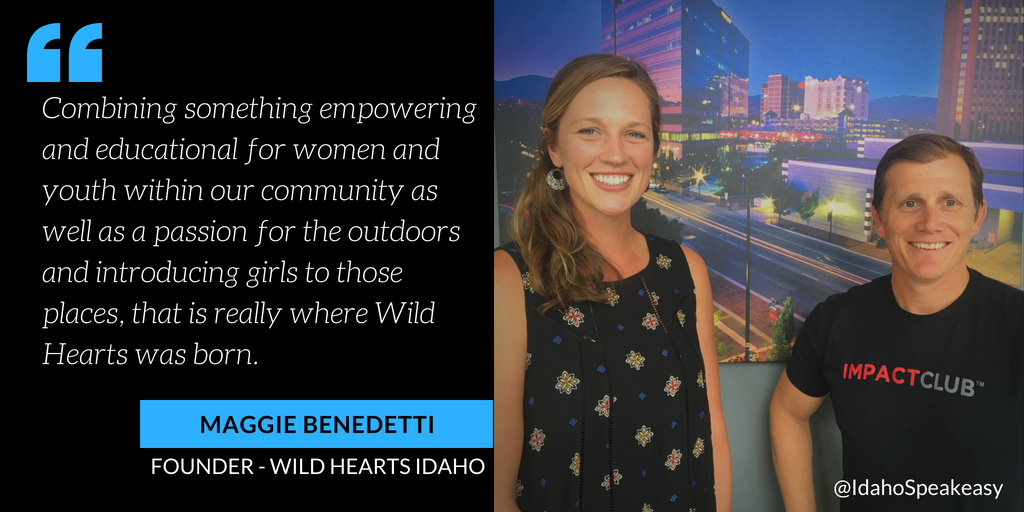 After completing her Master's in Social Work, Maggie Benedetti worked in youth mental health counseling for the Women's and Children's Alliance. While living in other states and abroad, she realized that her love for Boise and the outdoors was a major part of her identity. Wanting to be true to herself while serving her community, she thought, "Okay, I have this passion for the outdoors. I have this background in social work. How can I mesh the two, but really be focused more on empowerment and prevention?"
Venture College
In her final year of graduate school, Maggie applied to Boise State's Venture College with the idea of starting an outdoor adventure program for teenage girls. After being accepted to the semester-long program, she  met weekly with the program director for one-on-one coaching. "Understanding the business principles really helped to form the model we're working off and our vision for who we are and what we plan to accomplish."
The program challenges the cohort of students to identify their business hypotheses and to weekly validate or invalidate them in the community. Based on their community's feedback, each student makes modifications and pitches their developing business model. Maggie credits the Venture College with "[giving her] the confidence and business knowledge to pursue Wild Hearts as a non-profit."
At the start of the program, Maggie was unsure of the need for a girls' adventure organization. Her experience participating in the Venture College validated her idea: "It is a huge need. Girls want to be going and doing these things…but there wasn't really any outlet for that."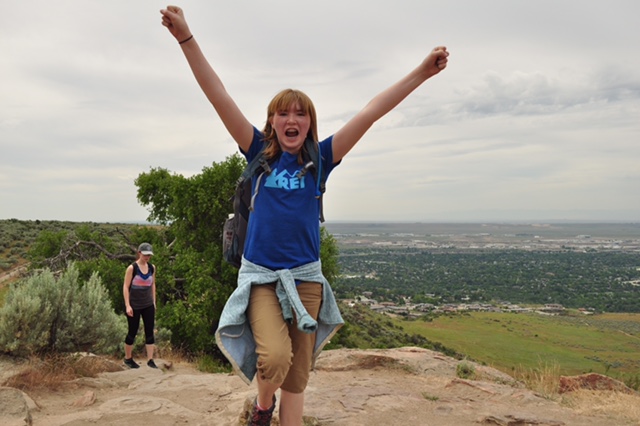 Although similar organizations have been operating in Colorado, California, and Washington since the 80s and 90s, there are few outdoor adventure opportunities for girls offered in Boise and "nothing [else] that is necessarily wilderness-based or happening on more of a frequent level where girls can return… and get to know other girls in their community."
Girl-Powered Non-Profit
Wild Hearts Idaho is designed to be a "girl-led organization where the girl voice is involved throughout all aspects of it. It is also designed as "a place for any girl to be and feel welcomed and involved, and engaged in the outdoors and really learn about themselves, and others, and nature."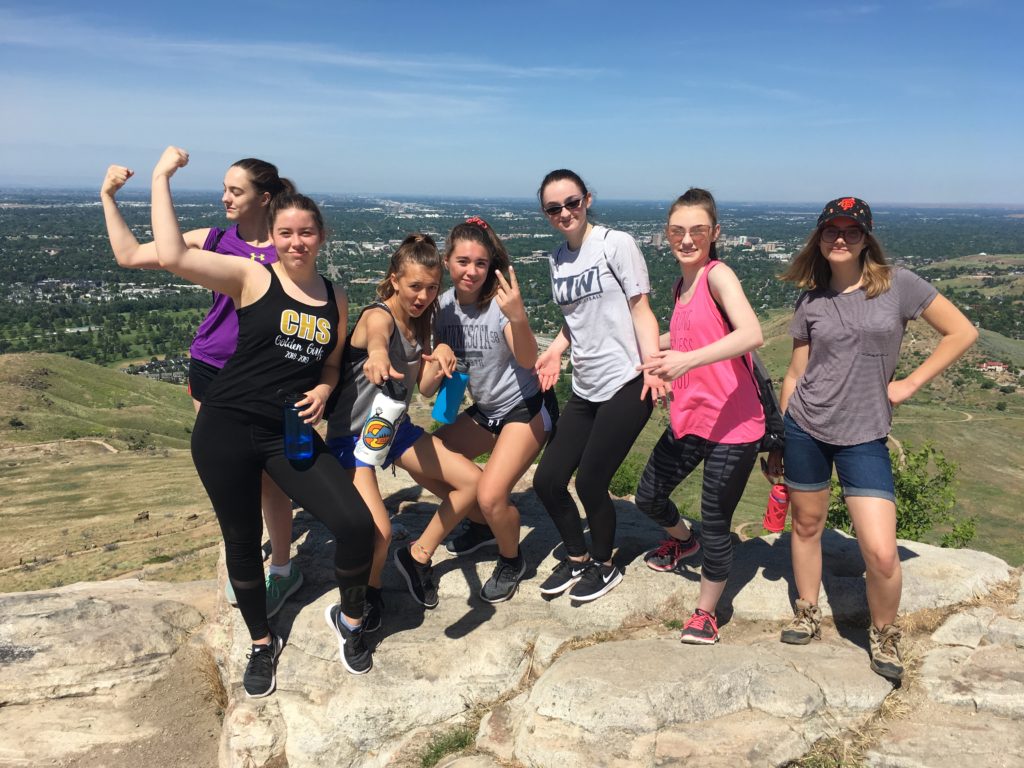 Through these free outdoor adventures, Wild Hearts Idaho aims to "[use] the outdoors as a classroom to really disconnect with the outside world and connect really with the present and who's there with [them]." The non-profit's goal is "to break down barriers for girls to get outside whether that's financial barriers, gear barriers…[or] transportation." The non-profit also empowers teenagers through their Youth Leadership Board which provides one-on-one mentorship.
The non-profit "[introduces girls] to places special and unique to Idaho, and [gets] them outside in the process." Maggie hosted the first pilot trip in 2016 and was able to assess the community's need for the program. The following year, the non-profit organized three trips: two Table Rock adventures and one Castle Rock adventure. This year the organization offered their first overnight trip which involved snowshoeing and sleeping in a yurt.
Assessing the Impact
Maggie assesses the impact of adventures through pre-adventure and post-adventure surveys. After only four hours spent together on a half-day hike, some girls reported feeling more confident and assertive. "Usually they come on their own and so they're meeting new people. It's a totally new environment, new space to be in… By the end, it's pretty remarkable to see all the girls chit-chatting and getting to know one another."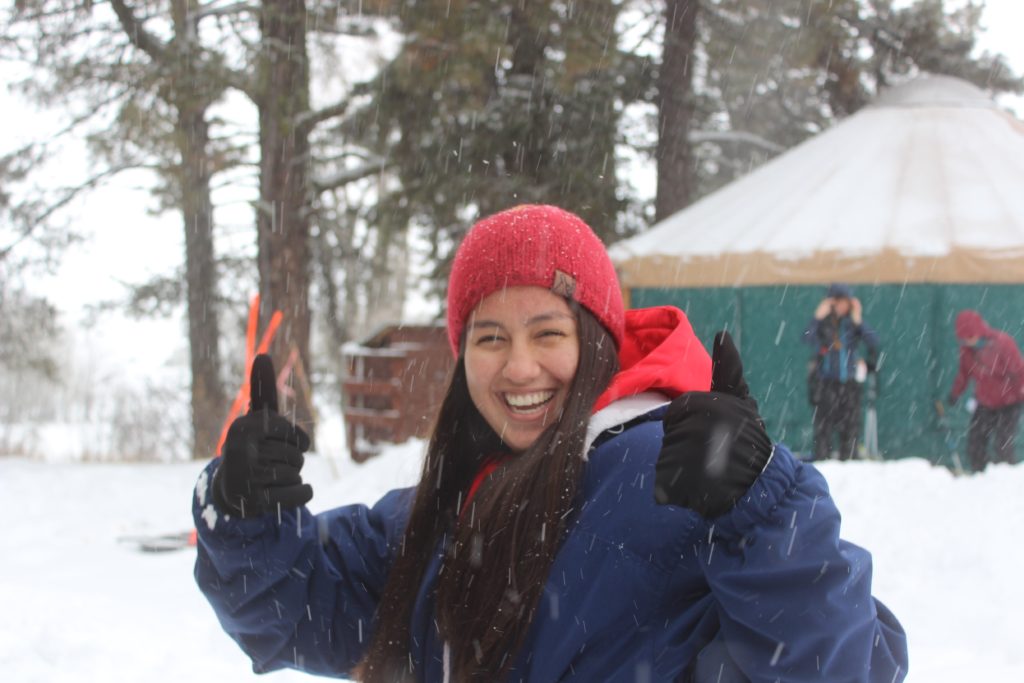 The combination of girls and volunteers makes each trip unique. Maggie stresses that figuratively and literally "we are on this adventure together, and we will make it what it is."
While on these adventures, the girls discuss "what it means to be a girl today and who [we can] go to for support when we need it." By having these conversations, Wild Hearts Idaho hopes to empower girls and to prevent future abuses or assaults.
Current Challenges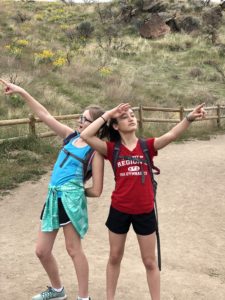 The non-profit has been "growing organically…mostly through [their] website and word of mouth." According to Maggie, getting the word out that any girl between the ages of 12 and 18 is welcome to come on an adventure with Wild Hearts is their biggest challenge.
The non-profit hopes to meet this year's goal of "hosting 12 adventures for 100 girls" and building additional partnerships and sponsorships. They also need additional donations and volunteers in order to build regional groups across the state. Maggie describes the Wild Hearts community as "really strong and supported."
Get Involved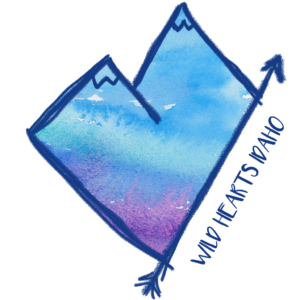 For more information on supporting the organization or participating in an adventure, visit their website at https://www.wildheartsidaho.org/ or their Facebook page at https://www.facebook.com/wildheartsidaho/.
To learn more about developing a business plan at the Venture College, go to https://cid.boisestate.edu/venturecollege/.
Listen to the full Idaho Speakeasy interview: http://idahospeakeasy.com/maggie-benedetti/