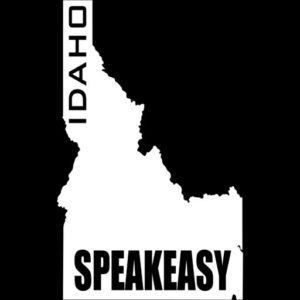 Idaho Speakeasy started as an idea. It's founder, Mike Turner, as a business owner himself, had an interest in meeting other smart business owners and fascinating people Idaho. When he started to reach out to these people and started talking to them, he realized others needed to hear their stories too. These were experts in their respective fields, smart and intelligent, not to mention, many had discovered unique ways to impact the lives of their customers, clients and their community. So he asked, "Why not share these stories? Why not Interview these people? Create a Podcast and Radio Show? Why not create a site where they could be posted and listened to?" With that, the concept of Idaho Speakeasy was born.
The Idaho Speakeasy Podcast and Radio Show, in a sense, works just like Dirty Jobs with Mike Rowe, which aired on the Discovery Channel for many years. It's showing you real lives of hard-working people in our community, and learning more about what they do and sharing their stories and advice with you.
To book and schedule future guests, in addition to our own efforts to find the best minds, we depend on your recommendation of local experts, inspiring entrepreneurs, and thought-leaders in the community.
In other words, who should we Interview? Have a recommendation?
If you know of someone who has an important message or story to tell, please introduce us. My email is: mike@IdahoSpeakeasy.com. Thank you!