Podcast: Play in new window | Download
Subscribe: Apple Podcasts | Android | Google Podcasts | Stitcher | RSS
Cody Weight – Solitude Homes – Custom Home Builder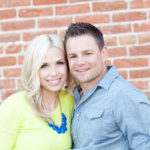 Local entrepreneur Cody Weight, the president of Solitude Homes, stops by the Idaho Speakeasy to discuss his passion of being a custom home builder in the Boise area. He's been in Boise for over ten years fulfilling this dream. The topics we discuss include:
Weight's childhood and its influence on his work ethic,

His path through college,

Custom luxury homebuilding,

Early challenges to the business,

Today's challenges to the business,

Advice to youngsters,

Advice to clients,

Giving back,

Advice to people thinking of going into the construction trade,

Thoughts for the future,

Providing jobs,

And so much more!
Strong Work Ethic
Cody Weight grew up in Springville, Utah, where his father was a brick mason. From the age of ten, he spent each summer working with his father, stacking bricks, and shoveling mud, which impressed a strong work ethic onto him. While his friends were sleeping in and going to water parks during the summer months, Weight was getting up at five or six in the morning to go to the job sites. His dad didn't have to force him to, though. "I wanted to do that," admits Weight.
His fascination with watching homes go up on job sites led to an early passion for building homes. But he knew he had to get a good education first.
College
Weight wanted to go to college because he wanted to learn all he could about building and then get a good job. But to get in, he had to earn a scholarship. His brother and sister both earned full ride scholarships for sports, but Weight walked on to a junior college as a wide receiver for the football team and had to work his way up. While there, he spent a lot of time mentoring other youth. "Look, all of these things aren't given to us," says Weight. "We have to work for them. We've got to earn them."
After working his way up the team as a wide receiver, Weight was moved to the corner position and was offered a full ride scholarship to the University of Utah to play corner. Starting over at the bottom of the team again wasn't easy, but "My work ethic with my dad taught me how to deal with adversity, taught me how to work hard and stick through a task," he says. He eventually became the starting cornerback, a team captain, and the special teams MVP.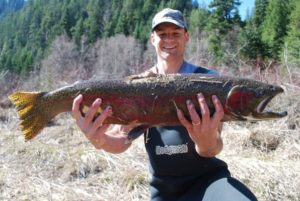 To continue his education after college, Weight moved to Boise in 2004 and worked as a superintendent for a general contractor in custom home building. His plan was to learn as much about the business as he could, then return to Utah, where he already had friends, family, and contacts, to start his company. But that was before he fell in love with Boise. "I'm just amazed by the community, the people, the outdoor opportunities. Just everything about Boise has amazed me."
He started his Boise home building company in 2007, and over the past years has won multiple awards in the Parade of Homes and built over one hundred homes ranging from 250 thousand to two million dollars.
Starting a home building business in 2007 was tough. The housing market was not in a good place, and the biggest challenge was finding funding. Weight found success through forming good, strong relationships built on trust.
Building Relationships
Weight made sure everyone knew who he was, what his brand was about, and what he was trying to accomplish. By building relationships with people and being honest and consistent with what he did and said, he built trust with people who then invested in his company.
"Build those relationships of trust," Weight advises. Be known for doing what you say you will do. You are your personal brand, so make sure when people hear your name, they understand what that name means. "I can't emphasize it enough to younger generations to make sure what you say, you're able to deliver on," says Weight. "Investors aren't so much investing in the product or the service, they're investing in the president or the CEO." His hard work in building relationships paid off. "My success isn't really because of me, it's because of other people," he says.
One place to build relationships is the Building Contractors Association of Southwest Idaho. The organization helps the industry, helps the members, and provides great networking and camaraderie opportunities. "Anybody that's involved in the construction industry should be involved in that organization," advises Weight.
Of all the things Weight says he will do, giving back to his community is one of the most important. And that's another promise he delivers on as well.
The Importance of Giving Back
Weight wants to give back, especially to kids. He teaches kids speed training, volunteers as much as possible, donates his time to camps in the summers, and spends a lot of time volunteering for the Boy Scouts to help raise up the next generation of trustworthy, hardworking people.

Hard Work Pays Off
In 2007, it was just Weight with a handful of contractors and framers. Now his dream is thriving. He gets to watch several companies with multiple crews flourishing, growing, and providing jobs. "I always wanted to be able to provide jobs," says Weight. For every 1 home that Solitude Homes builds, over 300 families are affected. And that's just with those who are working on the home, not counting the materials used. "I want to carefully run my business not only to bless the lives of others … but to continue to provide jobs."
Find out more about Solitude Homes at their website.