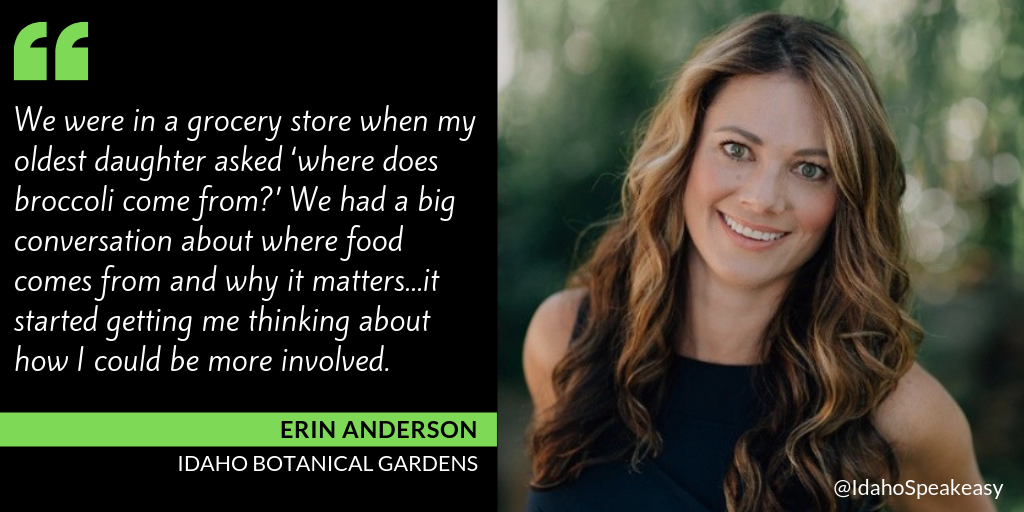 The Garden's Mission
Erin started by giving us a better understanding of the Garden's overall mission, which is comprised of three main pillars: cultivate, educate and celebrate. Erin says the organization loosely bases their infrastructure and decision making around these three objectives.
Cultivate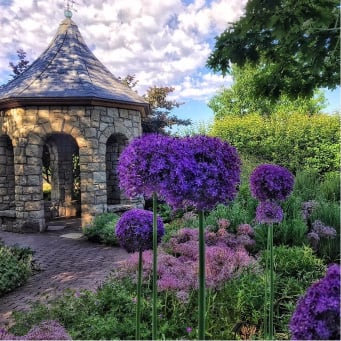 The cultivation mission of the garden is immediately evident for anyone visiting and the team has managed to provide a rich diversity of plant life and traditions. The 15 acres host 12 different specialty gardens ranging from a vegetable to meditation garden and even boasts a traditional English garden, heirloom rose varieties and all. There is, of course, a native garden, aptly named after Lewis and Clark to showcase the rich diversity of plant life in our area and in between the main attractions there are an ever changing variety of smaller niche gardens like an herb garden and border spaces filled with unique and interesting plants.  
Educate
Erin says that the botanical garden provides education for over 11,000 people every year. They strive to educate both adults and children and provide a rich variety of classes and workshops. The gardens also host many field trips and educational programs every year with students pouring in from all over the valley and surrounding areas.
Celebrate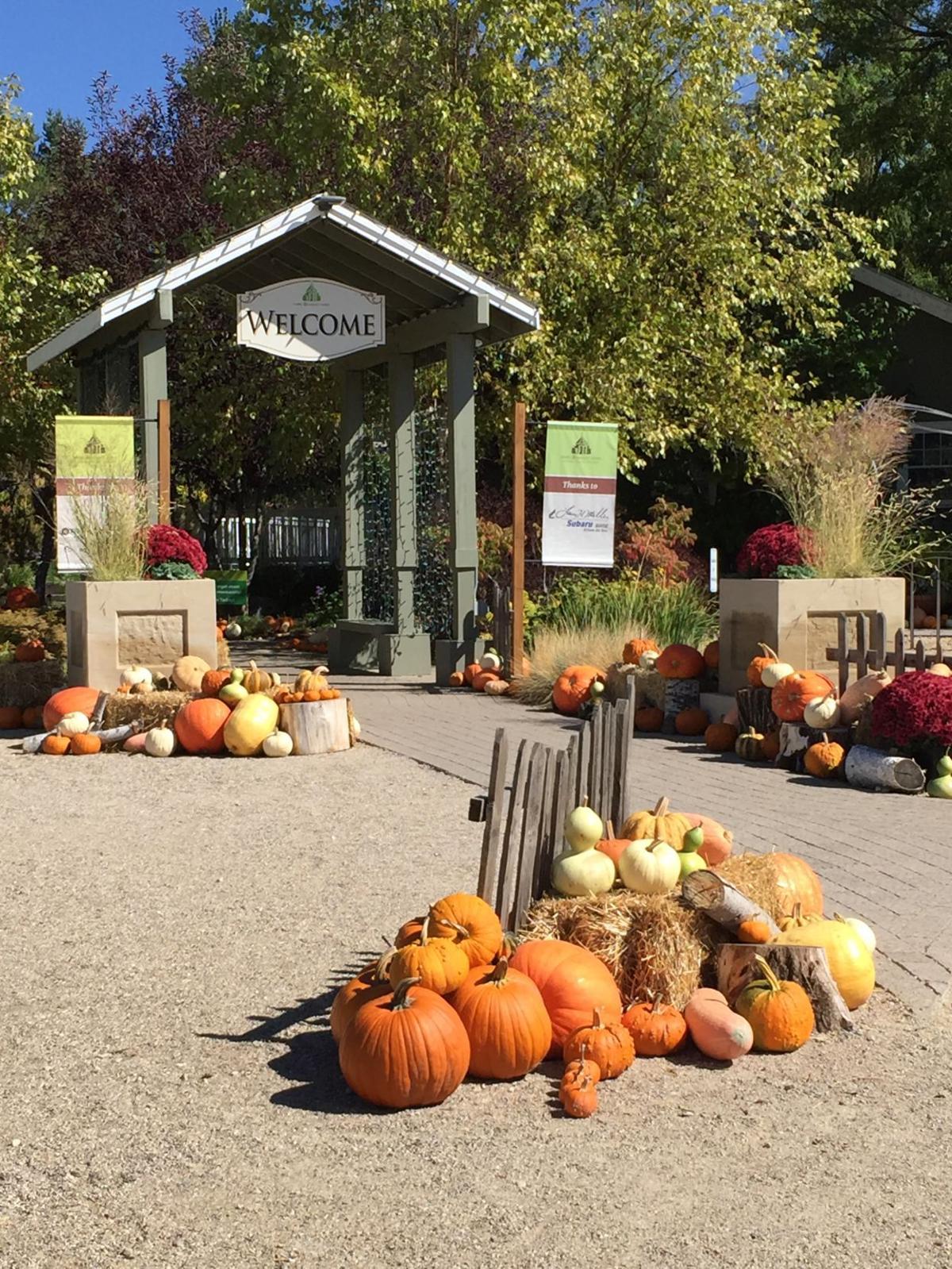 The Idaho Botanical Garden hosts a variety of events. Among their most popular are the Harvest Festival and Winter Garden Aglow. Icon events including Bug Day and the Great Garden Escape are annual affairs that returning visitors look forward to year after year. The space is also available on a rental basis for weddings, memorials, corporate events and private gatherings. As many know, the garden also hosts concert events at Outlaw Field and has quickly become one of the valley's favorite venues.
The Garden's Business Structure
What many people don't know about the Idaho Botanical Garden is that it is, in fact, a nonprofit 501(c)(3). Erin says that a common misconception is that the garden is run by volunteers. While she says that they have a huge volunteer program that they couldn't do without, the main infrastructure of the garden is run by a dedicated staff of professionals. She points out that "the Garden takes about 1.6 million dollars to operate on an annual basis. It takes a lot of events and visitors to maintain the garden space." With numbers like that it's no wonder that it takes a robust, professional horticulture staff and a healthy network of employees that includes an event, marketing and administrative staff and volunteer coordinator. During the peak of the season, the garden employs 45 staff members and goes down to 35 during the slower months of January and February. Erin tells us that the garden has over 500 volunteers who contribute more than 15,00 hours annually.
About Erin
Many people might be surprised to find out that Erin doesn't hail from a horticultural background per se, but got her start in horticulture non profits by running a program called Boise Urban Garden School Bugs. Erin graduated from BSU with a degree in political science, but she says that after working on a single political campaign, she quickly moved into the nonprofit world. She started out by writing grants to bring books to low income families in the valley and moved on to fundraising and working as an event planner for nonprofits.
Her start at the Boise Urban Garden School Bugs is in part thanks to her two daughters. She applied for the program's board when the girls were 4 and 6 in order to contribute what she had learned about fundraising in order to help the organization grow. She later moved into the Executive Director position when it opened up. The program eventually was taken into the Boise Parks and Recs fold, but it was growing that program that gave Erin the chops she would need to move into her role at the Idaho Botanical Garden.
While Erin herself doesn't have a strong horticultural background she points out that it isn't necessary with Horticulture Director, Michele Lesica and Assistant Horticulture Director, Sierra Laverty who she says "know every single thing you need to know about horticulture." In fact— our talk revealed that Erin has the quality that a lot of great leaders share—they recruit and hire the best and then get out of their way. Her strength, she says, is bring the ability to manage a nonprofit that is garden based.
Garden Operations and Events
Erin stresses that the garden wouldn't be able to sustain itself without operating the events they do. She says that it's a pet peeve of hers when nonprofits don't operate like a good business. Having a sustainable revenue model helps the garden grow and keeps it alive for everyone to enjoy.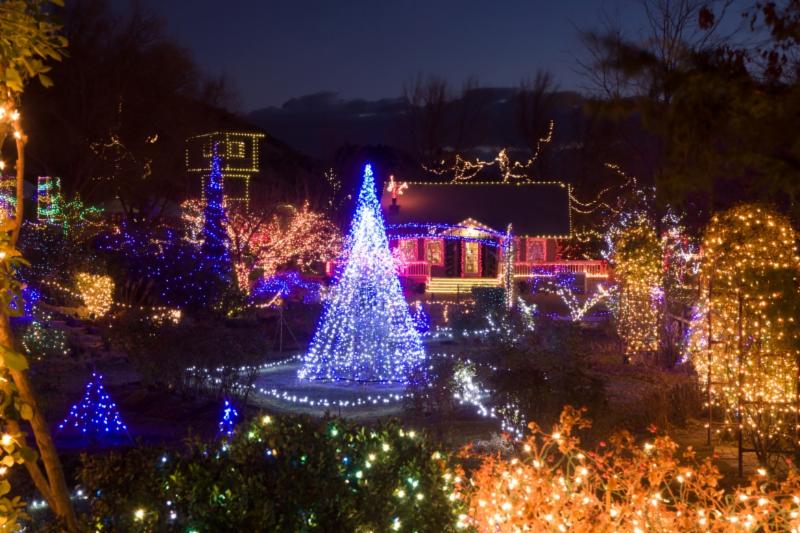 Surprisingly, it's a winter event that has become one of their most popular. Started 22 years ago, Winter Garden Aglow was conceived as a way to supplement the winter income of the gardens. Originally, Erin says, they strung 10,000 lights. This year? The event ran 40 straight nights and strung over 400,000 lights. In 2018, The Winter Garden Aglow is the garden's main fundraising event and accounts for over 1/3 of the garden's annual profits.
Another major portion of the garden's proceeds come from their robust summer concert program at Outlaw Fields, in partnership with C Moore Concerts, a local concert promoter.
Erin says the gardens have been hosting concerts for 11 years now and it has become one of Boise's favorite venues.
The Business of the Nonprofit
While Erin favors running a non-profit like a business, she also recognizes how the garden facilities themselves offer great opportunities for raising money. She points out that other nonprofit Executive Directors may struggle more to raise money because they don't have the incredible facilities that the garden offers.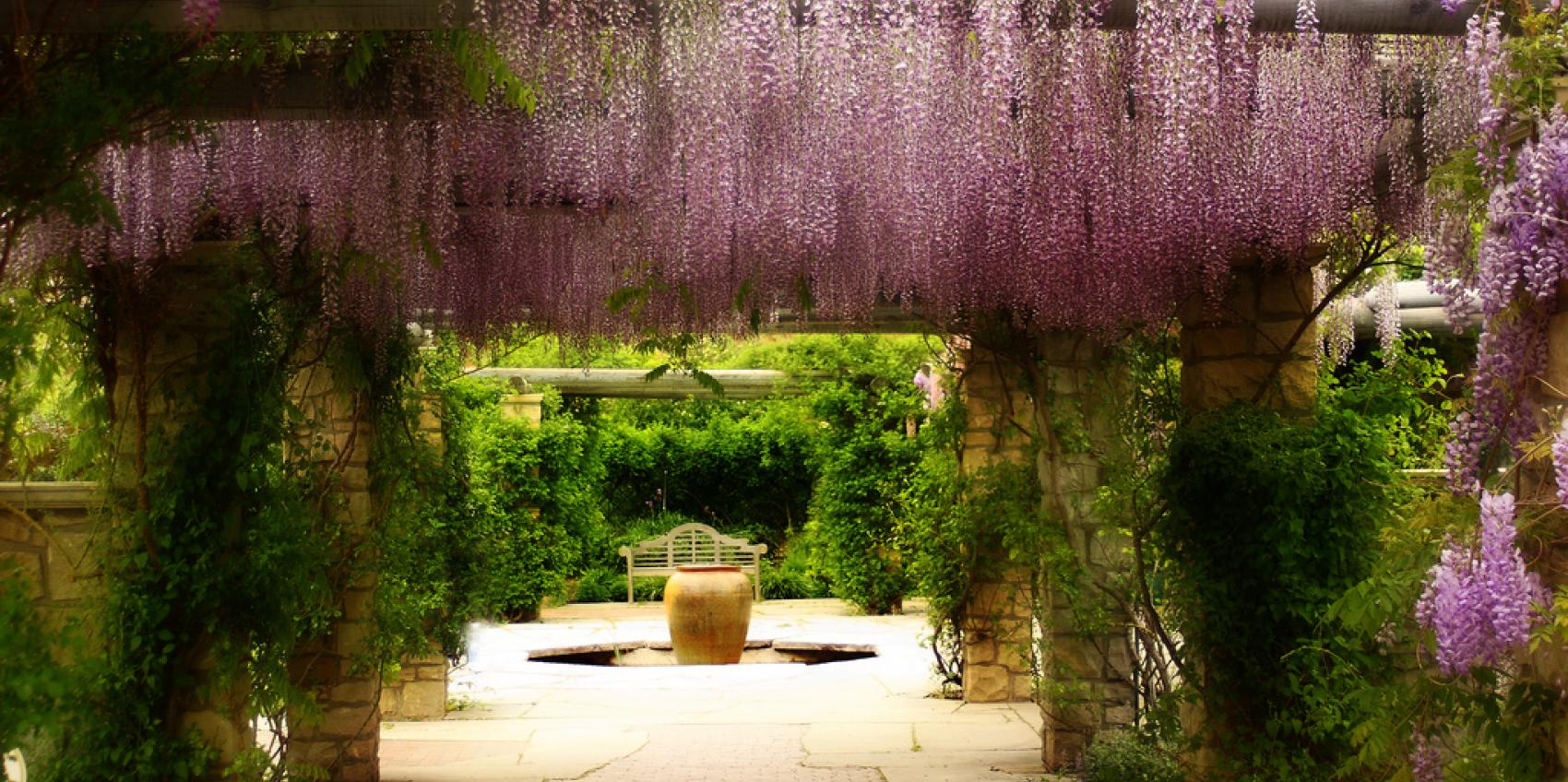 Regardless of the difficulties though, Erin says it's critically important to provide a good quality of life for employees. "So much focus is on overhead cost and administrative fees…while working at a nonprofit should come from a place of passion, you should also be able to feed your kids or your dog and live where you want to be living, within reason." She also says that if you want to fill a role with a competent professional, the competition can be fierce and you have to be willing to offer appropriate compensation. She says that she want experts in the field and when you can't offer a living wage, you can't access the best of the best. Erin appreciates what is happening in the market and the housing market in the valley. She says they regularly review salaries to ensure they are paying their employees fairly.
Looking Ahead
The biggest challenge for Erin is educating the greater public about the gardens. The garden's main membership base is women 35-50 and while she says that it's a great base, she hopes to encourage more young people and retirees to come to the garden and the events.
If you want to learn more about the Idaho Botanical Garden you can visit their website at https://idahobotanicalgarden.org/.
If you're interested in Winter Garden Aglow, it opened on Thanksgiving Day. If you want to get involved, there are volunteer events available year round.
Listen to the full Idaho Speakeasy interview: idahospeakeasy.com/erin-anderson