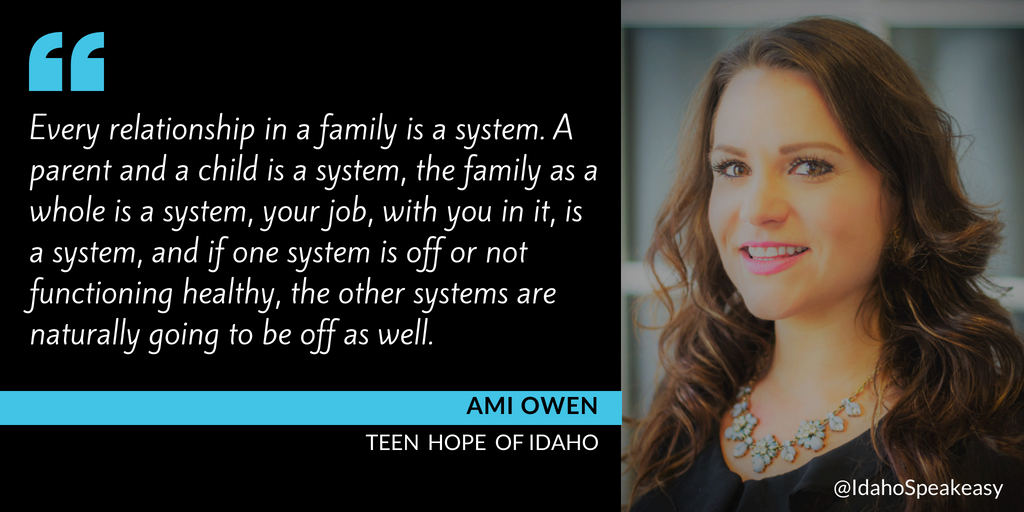 Coming out of Crisis with Teen Hope of Idaho
Founded 2 years ago by Jim and Pamela Cross, Teen Hope of Idaho is a faith-based, nonprofit mental health agency specializing in children and families. They offer individual counseling for youth in crisis, parenting lessons, coping skills, family counseling, mentoring, and support groups. With an office in Boise, they currently offer services from three clinicians, two mentors, a biller, and a part time medical doctor. Though the name is "Teen Hope," you don't have to be a teenage to receive services from them. They are setup to assist families with children as young as 5 years old.
Teen Hope is paneled with most insurance companies, but offers sliding scale payments for families that may not be able to afford treatment. "We don't want finances to be a barrier to treatment," states Owen. The goal is to never have to turn anyone away, regardless of their financial status or the number of people waiting for treatment.
They treat a range of issues, from drug addiction and self-harming behavior to anxiety/depression, anger issues, and legal issues. What sets them apart from other similar organizations is their emphasis on family and aftercare.
Family and Aftercare
Teen Hope has slightly different views on family and aftercare. "We look at families as being a unique puzzle. If we take the kiddo who's the 'problem' out of the puzzle and place him in a residential treatment facility… and morph and change his puzzle piece, he's never going to fit back into the same puzzle," explains Owen.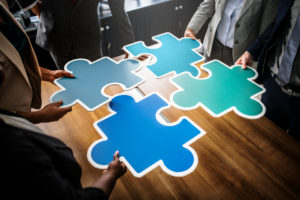 They instead look at each family's individual problems and try and create a transition plan. If the family doesn't make changes themselves, the child will be surrounded by all the problems they faced before and end up going back to bad behavior.
Teen Hope works with the family and child to figure out what continued support will be needed. When a child is placed in a residential treatment center, they have a plethora of support in place, such as counseling and support groups. When that child then goes home, most of the structure they've grown accustomed to is not longer available. Therefore, practicing good communication and planning to keep a child on track is instrumental to their growth.
Teen Hope also works with the parents, as they may be working through their own issues that need to be dealt with as well. "Every relationship in a family is a system. A parent and a child is a system, the family as a whole is a system, your job, with you in it, is a system, and if one system is off or not functioning healthy, the other systems are naturally going to be off as well. The goal is to look at how each system interacts with each other so we can have healthy systems," says Owen. If a parent is suffering from depression or anger issues themselves, those need to be dealt with. When one parent of the family experiences unhealthy emotional behaviors, it will negatively impact the family.
Faith-Based Treatment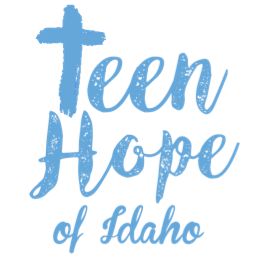 Teen Hope is an organization of non-denominational Christians, and while they don't necessarily promote that fact in counseling, they use it to guide their practice. "We don't have to tell you about Jesus, we're gonna show you the love of Jesus just by being empathetic, exhibiting grace and compassion and helping you regardless of what your situation is."
Owen elaborates, "We will see everyone regardless of religious orientations." The client is the expert on their life. If faith is something they want to utilize, they are able to, but there are many options available to them outside of religion.
Warning Signs
There are many warning signs if a child is in need of help. If you believe your child may be in need of some support, Ami shared the following signs to watch for: your child is withdrawing or no longer communicating, they may be angry or show signs of self harm, have an inability to make friends or are verbalizing suicidal tendencies. Early detection and early intervention is key and help create resiliency and put issues into remission.
A lot of parents don't understand what depression is, or what it looks like. Teen Hope's goal is to help them understand the disorder and recognize the symptoms. Being able to identify these disorders early  can leave a lasting, positive impact on families. They offer meetings by appointment, and you can call anytime to set up a free consultation to see if they're a good fit for your needs.
More Information
You can visit TeenHopeIdaho.org for more information. Check out Founder, Pamela Cross, on the Impact Club stage sharing her story:

Listen to the full Idaho Speakeasy interview with Ami Owen: idahospeakeasy.com/ami-owen