Podcast: Play in new window | Download
Subscribe: Apple Podcasts | Android | Google Podcasts | Stitcher | RSS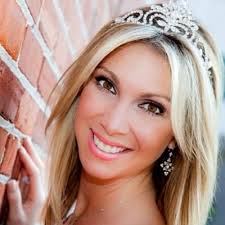 Charity Majors didn't always know what she wanted to be when she grew up, but she loved health and fitness. After obtaining degrees in exercise science and psychology, she became a personal trainer to help others. She later became involved with Women Ignite, and wrote a collaborative book with about a dozen other women who shared their stories of hope and breakthrough to impact others. All of the women involved shared pieces of their lives that they've had to overcome. One of the women shares about overcoming the fact that she lost part of her arm in an accident. Another shares her story of coming to the United States as an immigrant. Majors, too, wrote on a topic that doesn't get talked about much — the ugly side of being beautiful.
The Ugly Side of Being Beautiful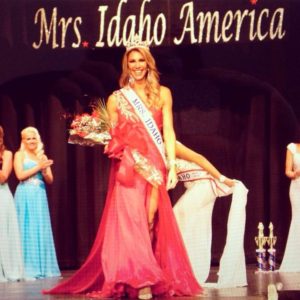 Majors is the former Mrs. Idaho 2015, but her story isn't universally positive. She was teased throughout high school for being tall and pretty. Boys were intimidated by her, and girls would gossip about her. Being snubbed was difficult for a teenaged girl. As she later shared her story, she found that many other women had the same problem, but "it's just a topic that isn't talked about," Majors says.
After being placed on a pedestal and pre-judged for what she looked like, "I kind of turned into this people-pleaser and into this perfectionist and I didn't really like who I was becoming, and I had lost a lot of who I was at the core …. because I had guarded my heart so hard," she says.
Although many girls go through this, it's not talked about. It's not a big tragic story, "so we just stuff it. We stuff the hurt, we stuff the wounds in shame that it's not as big of a deal to talk about." Majors hopes the collaborative book starts a conversation to shed light on the issue. She also sheds light through her podcast, GenWHY Unlocked.
GenWHY Unlocked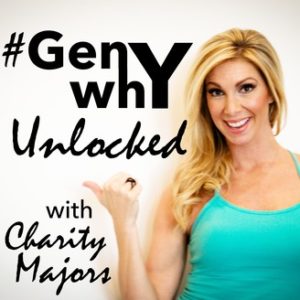 GenWHY Unlocked is a podcast geared towards millennials. Majors wants to inspire the millennial generation to step into the greatness of who they are and what they can do. Millennials often butt heads with baby boomers on issues such as leadership style and collaboration. Majors wants to challenge them to be original and be themselves, but also to honor the wisdom that has come before them and learn from other generations.
Millennials are the next big generation coming into the workforce, which brings employers unique benefits due to the fact that millennials are very good at social media, Googling, and figuring out the quickest ways to do things. In fact, some studies have shown millennials are estimated to be 40% more efficient at doing the same task as people in older generations. However, millennials are changing the face of the workforce, as well. They've seen their parents work hard for forty years for forty hours per week, then lose their pension, retirement, and all they've worked for. Businesses will have to adapt to how millennials are reshaping the landscape.
The Human Connection
Majors is currently engaged in creating a safe place for millennials to connect with each other. "There's still nothing like the human connection," she says. Millennials are missing the human connection. They can connect with people all around the world, but may not know their neighbors or coworkers. As such, they are very good at communicating online, but may be lacking in face-to-face skill. However, much of communication is nonverbal — body language, inflections of the voices, and eye contact communicate a great deal. That human-to-human, soul-to-soul collaboration is unique and powerful.
"We need (the human connection) within millennials, but we also need it across the generations so there can be more understanding, so there can be less judging each other, so there can be less head-butting," says Majors. There is a lot of room for millennials to grow, but the walls also need to come down from other generations. Find the communication bridge. Older generations should stop pointing the finger at millennials, and millennials should understand that there is wisdom in older generations.
A Passion for Making a Difference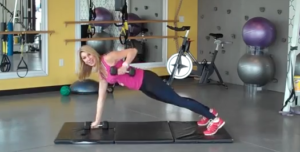 Majors is a lifestyle entrepreneur. She teaches others to do what she does in a way that fits into their life, whether it's creating things that allow them to be their healthiest in their minds, bodies, or spirits, or to create extra revenue streams on the side. Her side hustle allows her to follow her passion of allowing other people to follow their passions. No matter what else she's doing, Majors is always helping others.

When she was competing for Mrs. Idaho, she and the other contestants filled semi trucks up with shoes and sent them to orphans in Africa. "How amazing is that, when women can come together and really make a difference?" Majors says.
"I'm not content with living my life in a two-mile radius behind a picket fence … for me, it's bigger than that."
Her podcast allows her to practice speaking, but also provides value and challenges whoever is listening. "My heart and desire is just to speak life and truth, and sometimes hard and challenging truth, but to really challenge people to grow into who they were made to be and not settle and not stay in mediocrity," she says.
In high school, Majors went to Barbados to help build homes, and more recently helped rebuild a community in Sri Lanka that had been devastated by a tsunami. She's innately designed to want to make a difference. "I'm not content with living my life in a two-mile radius behind a picket fence … for me, it's bigger than that."
###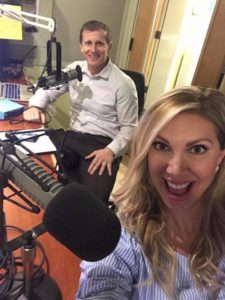 Charity Majors is a speaker, writer, podcaster, lifestyle entrepreneur, millennial leader, team builder, author, and former Mrs. Idaho. She didn't always know what she wanted to be, but she failed forward to become a forever entrepreneur and become involved with Women Ignite International. She stops by the Idaho Speakeasy to talk about impacting others, leading millennials, and the importance of human connection.
Listen to the Podcast of our live interview with Charity Majors:
The topics we discuss include:
The ugly side of being beautiful,

Human connection,

Being a lifestyle entrepreneur,

Early mistakes in her business,

Her TV show,

Making a difference in Barbados and Sri Lanka,