Podcast: Play in new window | Download
Subscribe: Apple Podcasts | Android | Google Podcasts | Stitcher | RSS
Sheli G.
Sheli G. has been educating and inspiring businesses, teams, and individuals for the past fifteen years, in line with her belief that everyone is born with a purpose. She is the co-author of The Ignited Entrepreneur: Fuel for Your Flame and founder of the annual Women Ignite International Conference, which is being held in Boise on October 20-21, 2017.
Women Ignite International Conference
Boise is home to a lot of events, so Sheli G. wanted to do something different with the Women Ignite International Conference. "We want to do really quality, dynamic, intergenerational," she says. "We love getting the millennials in there with the boomers. We're about professional development and personal growth."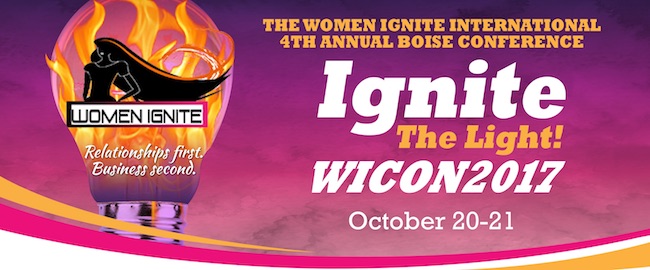 Mixing professional development with personal growth is a new kind of hybrid for Boise. Professional development is great. "Personal growth helps you in every area of your life, so we're passionate about that, too," says Sheli G. "Sometimes it's those things in our personal life that get in the way of our philanthropic growth or our career really scaling."
Despite the name, men are also invited to the conference. "Men are a part of the equality conversation just like women are," says Sheli G. "Our target market is professional women, but we're about social justice. Let's all talk about equality. Let's bring in the millennials. Let's bring in everybody and have this conversation at the table of how we can move our community forward," she says.
Enroll Versus Control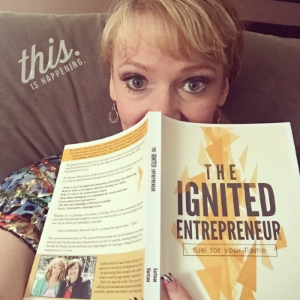 Sheli G. also serves people outside of the conference as a keynote speaker, and loves to do training and work with corporates. One of the main issues she helps companies with is the intergenerational gap. A lot of companies are bringing millennials onboard, or need to attract millennials as clients or employees, but don't know how to relate to them.
Millennials love transparency and causes. "That's what inspires them, much more so than regular work," says Sheli G. For example, a millennial may want to work with host Mike Turner because of Turner's work with the Impact Club, as causes are something that millennials tend to value.
"The good news about that is the gap is smaller than people think it is," says Sheli G. "Sometimes it's just languaging things." Enroll your millennials instead of trying to control them. They do not like authoritative commands such as 'you should,' 'you must,' 'you have to.' "They want you to partner with them," says Sheli G. Ask their opinion. Ask what they think. Be on their team. Be their coach, but let them co-create that space with you instead of trying to force them into something.
Subtle shifts can change a company's culture. "You don't have to throw everything out that you've always done, and they don't have to change," says Sheli G. "We can come together, and it's powerful.
The gap may feel huge, but it's not. Subtle shifts in language, energy, and the way you tee things up make all the difference. "Enroll them, and they're game on. They will be some of the hardest workers and bring so much innovation to a team," Sheli G. says. "And of course, a ton of technology."
Everyone Is a Domino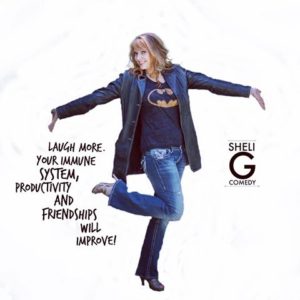 Sheli G. contends that everyone is born with a purpose. "I believe we're here to serve people, that it's not just about us," she says. That's why it feels so good when people are able to help others. "We're born into a community, and it feels good to have community."
Everyone has a purpose that they are called to do, and if someone doesn't do theirs, of course someone else may do good things in their stead. "But I feel like you start to pull dominoes out of the line, and at some point, that line stops," says Sheli G. "A cause doesn't get funded, or a cure for cancer doesn't happen, or a book doesn't get written that should."
It can be overwhelming to look at all of the problems in the world and know that you can't fix them all, but don't let that stop you. "Everybody has some way, big or small, they can make the planet better." Don't let your domino be removed from the line. "You can do small acts of kindness, and somebody can walk away and be changed," Sheli G. says. "One moment can change somebody's life. One word, one story can change somebody's life forever. Miracles happen in nanoseconds, and we can each be part of that, if we're willing."
To learn more about Sheli G., visit her website. To learn more about Women Ignite International and the annual conference, stop by their website.