Podcast: Play in new window | Download
Subscribe: Apple Podcasts | Android | Google Podcasts | Stitcher | RSS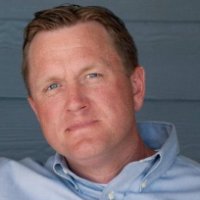 Joel Flake
An Idaho entrepreneur who has founded many businesses, including Gemtek Pest Control and Gemtek Housekeeping. He is managing member of Business Advisory Services, LLC, and the incoming president of Entrepreneur's Organization. Flake stops by the Idaho Speakeasy to talk about the importance of hard work.
A Hard Start
Although Flake was born in Idaho, his family moved to West Virginia when he was three years old and he was raised there. During his high school years, West Virginia was in an economic depression, so there weren't many jobs for adults, let alone teenagers. But Flake wanted to work, so he would come back to Idaho every summer to work for his uncle's construction company or on his farm. Sometimes he even traveled between Idaho and West Virginia by train, taking two or three days to complete the trip, because it was cheaper than flying.
Following Your Gut
Flake started his career as an attorney after getting his legal education at the University of Michigan Law School. "After that I secured a federal clerkship, which are pretty hard to get, so you take them wherever they come," says Flake. "But it just so happened, serendipity I suppose, that I secured one here in Boise." He completed his two-year clerkship, then secured a job at Moffatt Thomas, one of the best law firms in town. Everything was going great, until Flake attended the annual retreat at Blue Lakes Country Club and saw coworkers who had been in the firm for twenty years receiving gold watches as an award, and knew he'd be ashamed of himself if that was him in twenty years. "There's no shame in working at a law firm or being an attorney, but I needed to, in order to really maximize my abilities, be working for myself," says Flake.
A couple months later, he was introduced to someone who was starting a pest control company in Boise and was looking for a business partner. "It was perfect timing," Flake sarcastically says. "The recession had just started, my wife was pregnant with our fourth child, we had just built a home, I was making money for the first time in my life, I had a lot of debt. It was great timing. But I really felt pulled towards it."
He spoke to his wife about it, and she was supportive as long as he could get COBRA for insurance. The others at the law firm were surprised. He had worked so hard to get to where he was, at one of the best law firms in town, in a window office on the tenth floor of the US Bank building. He had it made! But he felt pulled towards the pest control business, and he followed his gut.
Since he still had some cases pending and he needed to honor those commitments, every morning he would put on a suit and tie and be an attorney all morning. At lunch, he would go to his grandmother's shop and change into cargo shorts to go knock on doors looking for potential customers for the pest control business. "It was hard work of course, but it was also really humiliating. Sometimes people think they can treat door-to-door salesmen however they want," Flake says. However, he's never been afraid of hard work, and he kept at the grind.
Lessons Learned Along the Way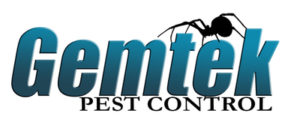 "I think the biggest mistake that people who start businesses (make) is that they price themselves for failure," says Flake. "We have always tried to be the most expensive pest control company in Boise, and the reason is because it creates a culture in your company. Your employees know that you're Dillards, you're not Walmart. So they dress different, they act different. They know customers are paying a good penny, and they expect a good service out of it." High prices are also a form of advertising. If you price yourself at the top, people expect you to be using the best products and giving the best service, which is exactly what Flake gives them. "Price yourself at the top, then back it up with your service or your product or whatever it is that you're selling," he says.
Another piece of advice Flake has is to look at how your potential partners are treating others in their lives. One of Flake's mentors was once meeting a young entrepreneur who was interested in partnering up. The entrepreneur showed up on time looking the part, with a brand new car, an expensive suit, and a new haircut. However, the gentleman had forgotten a document at home, and called his wife to bring it to him. When she pulled into the lot, Flake's mentor noticed that her vehicle was a beat-up minivan and the wife's clothes looked old and worn out. He knew right then that he'd never do business with the gentleman, because if that's how he cared for his wife, that's also how he'd care for his business partners. When considering business partnerships and investments, Flake always looks at how the other person treats their spouse, children, and the waitress. "If they're an arrogant son of a gun, someday that will come to roost with you," he says.
Hard Work
The first two years of the pest control business were terrifying. Only time would tell whether or not he'd sold his birthright for a bowl of porridge. Within four years, however, they were the largest pest control company in the state of Idaho, with ten thousand customers from McCall to Twin Falls to Sun Valley.
It was all from hard work and showing up to do the grind. "There was nothing easy or lucky about it," says Flake. He may not feel like the smartest or best-looking person in a room, but he knows he can outwork anybody, and that's what it boils down to. He and his partner would show up at seven in the morning, and at least one of them would stay until ten at night, six days a week. "We put those hours in," he says.
In addition to door-to-door sales teams, they also do radio, newspaper, and billboard advertising, have a booth at Komen Race for the Cure, and sponsor an Optimist football team.
Entrepreneurs telling their stories often skip the grind part of it. "That's what makes somebody an entrepreneur, I think, is their ability to hustle. Not shady or dishonest, but somebody who gets their hands dirty," says Flake.
You can't think you're too good for something, you can't be afraid to get your own hands dirty, and you sure as heck can't be afraid to work and work hard.
Joel Flake and the Importance of Hard Work