Podcast: Play in new window | Download
Subscribe: Apple Podcasts | Android | Google Podcasts | Stitcher | RSS
Josh Cremer
CEO and Creative Director of Red Fox Visual, a creative agency that does video production, web design and development, photography, and social media marketing. Josh visits the Idaho Speakeasy to talk about following his heart.
From Tragedy to Passion
Creamer had been doing freelance video for awhile, but it took a personal tragedy in his life to get him into the business. In 2014, his uncle, who was one of his closest friends, passed away unexpectedly. "He always told me to follow my heart," says Creamer. "He passed away on a Friday. I quit my job on Monday, started this company, and never looked back."
Training into His Passion
As someone who likes to learn everything he can about something before telling someone he can do it, Creamer considers himself a research junkie. "When I was still doing freelance and experimenting, I would just research and read," he says. "You can get an entire education on Youtube these days. I just wanted to learn all I could." He also had friends in the industry who taught him valuable lessons.
Hard Lessons Along the Way
One of the hardest lessons he had to learn was how to price himself. "Something creative like what we do it so abstract, and nobody really knows what the numeric value is on something like that," Creamer explains. He priced himself super low to begin with, then had to teach himself that it was not fiscally responsible. "You've got to value your own time," he says. "You can't undervalue your skill set and what you do, what you bring to the table."
Of course there are scary moments along the way as well. Sometimes he had moments where he thought he couldn't take it anymore. "You've got to pick yourself up and try to make what you have work. Make some mistakes and move forward from that, even if you have zero dollars in your bank account," he says.
Doing Their Passion Well
Many companies around Boise do white labeling, which is when they offer a service that they can't do, and then subcontract that service to somebody else. "I think what sets us apart is that we don't try to spread ourselves too thin," Creamer says. "We do what we do, we do it really well, and we do it all in house, which means we can have creative control over every aspect of our projects for our clients."
Continuing Education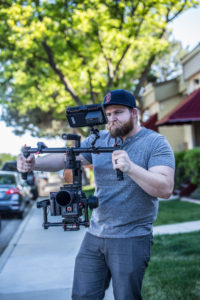 Since he likes figuring everything out before he says he can do something, Creamer went into the business confident that he knew what he was doing. "But every project that we ever do is different, and there's always something that we have to learn before we do it," he says. "I'm not going to tell someone I can do something if I can't, but if it's in my wheelhouse and I'm not completely certain, we master it and then we can do it."
His first foray into producing creative content was with photography. He went out and taught himself the fundamentals of light and exposure, how to make the sky pop, what colors to use, and how to saturate. "I really delved into it and loved it, and that's kind of what broke into the rest of the creative fields that are my life today," he says.
Creamer has also mastered drone piloting, and is licensed by the FAA to fly drones. He's been flying drones since before it was cool. "I'm a hipster dronie," he jokes. He's learned to be a pilot and a cinematographer at the same time. "We do a lot of drone work, especially around the valley here. It's so beautiful here in Idaho."
Expanding to Help Clients More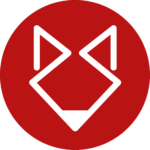 A client can have really good content but still not get a good return on investment from it because they haven't implemented it correctly. "Implementation is key," says Creamer. That's why he morphed Red Fox Visual into creating websites and doing social media marketing as well. He wants not only to create content for his clients, but to help them use it effectively as well, and get it in front of the right people.
Passion for the Future
As Boise continues to grow, Creamer hopes to continue helping more clients be more successful. "I think what I'm most fired up about is how Boise is growing and how there's a need for marketing experts like us. If we can be a part of helping Boise grow and helping companies be successful around the area, that's what gets me excited."
He's also excited about new technologies. "I think virtual reality could change some of the ways that we market to people," he says. "We just have to keep updating our repertoire and learning new things and discovering new possibilities so we can continue to lead the way."
A Team Full of Passion
When Creamer adds to his team, he doesn't go through a typical hiring process. "I want to know somebody, want to know what they're passionate about," he says. "What I look for is somebody who's hungry to make it in this game." He doesn't need someone who just follows orders, but someone who has their own knowledge to bring to the table.
Creamer's passions are his family and his job. "I love my job. I love producing quality video content and helping clients with their marketing," he says.
Visit Red Fox Visual

You can find Red Fox Visual online or visit them on 104 S Capitol Blvd in Suite 201 in downtown Boise.
Josh Cremer