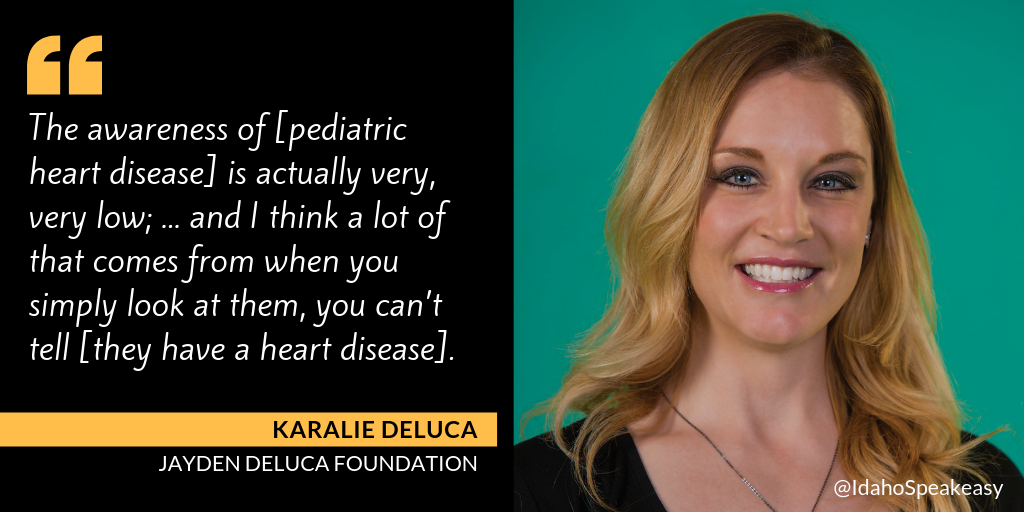 Founding the Jayden DeLuca Foundation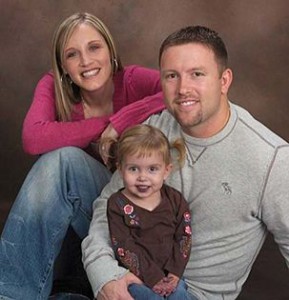 In response to Jayden's passing, Karalie's brother-in-law inadvertently laid the groundwork for the foundation: "He set up an in-memory page, and shot the link out to contacts that he had and that Jeremy had and a lot of people instead of doing flowers or doing things like that, they started donating to this page, and it was unreal to watch the amount of money coming in."
Seeing others giving so generously to what later became known as the American Heart Association in response to Jayden's passing directly inspired the Jayden DeLuca Foundation. "We hit the $100,000 mark in a week, that was kind of like when we were really like, 'this is what we can do,'" says Karalie.
While the Jayden DeLuca Foundation continues to partner with the American Heart Association (AHA), "when [they] do work with the AHA, [they] designate all of [their] dollars to go to their pediatric program." Unlike the AHA which has a larger mission of improving heart health across the country, the Jayden DeLuca Foundation focuses its efforts on cardiac defects which occur from birth, as opposed to cardiac complications which have a later on-set and are associated with lifestyle and diet.
Money raised by the Jayden DeLuca Foundation goes to support research projects and treatment centers in addition to improving methods of diagnosis and supporting families affected by pediatric heart conditions. "[We] help in any way that we can, whether that's as a sounding board or whether it is like 'take your kid here or do this or do that,'" says Karalie.
Pediatric Heart Conditions
In addition to supporting the medical research, the Jayden DeLuca Foundation exists to raise awareness regarding the high incidence of pediatric heart conditions in the United States. "Heart disease is actually the number one birth defect in all of America, and a lot of people don't know that," says Karalie.
Unlike other more widely known birth defects, heart conditions do not mark individuals with particular attributes. Even if surgery occurs, the scars from heart surgeries –a.k.a. "zippers"—are often concealed by clothing.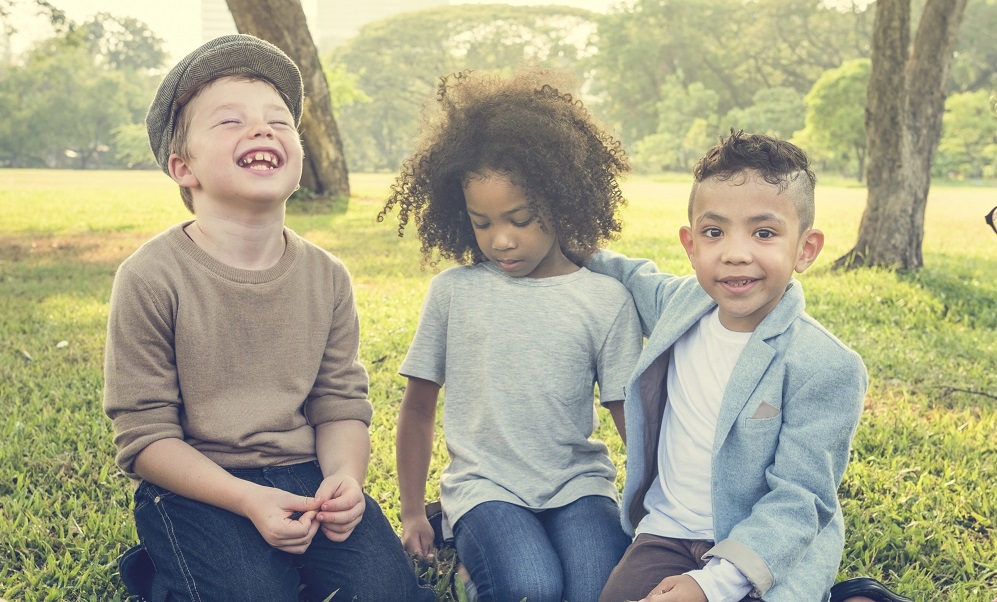 The impact of heart conditions also varies greatly between children. For example, small holes in the heart which are commonly detected in-utero may or may not repair themselves during gestation. Complications also vary between children. "A lot of them end up with some sort of eating disorder. Some of them can't swallow. Some of them can't breathe right. There's a whole list of different side effects," says Karalie.
The foundation proudly supports research focused on improving the available treatment options for pediatric heart conditions. For example, while monitoring heart defects traditionally require sedating the child, great improvements are being made to make these tests much less invasive. For example, using non-invasive methods such as ultrasounds to monitor the heart can at times replace the need for IVs and shots. "In those kids' world, it's huge," shares Karalie.
Challenges of Maintaining the Foundation
While the companies which supported the Jayden DeLuca Foundation from the beginning have "stuck with [them] along the way," finding new businesses and donors who are available to take on another charitable commitment has been a challenge: "Every cause is a worthwhile cause, and every charity has been started for some sort of reason."
Karalie advise those interested in starting a non-profit to accept, before they even get started, that starting and maintaining it is going to be difficult: "[Running a charity] is hard and it's frustrating, but you if have that passion, people do see it, and people want to help."
Future Plans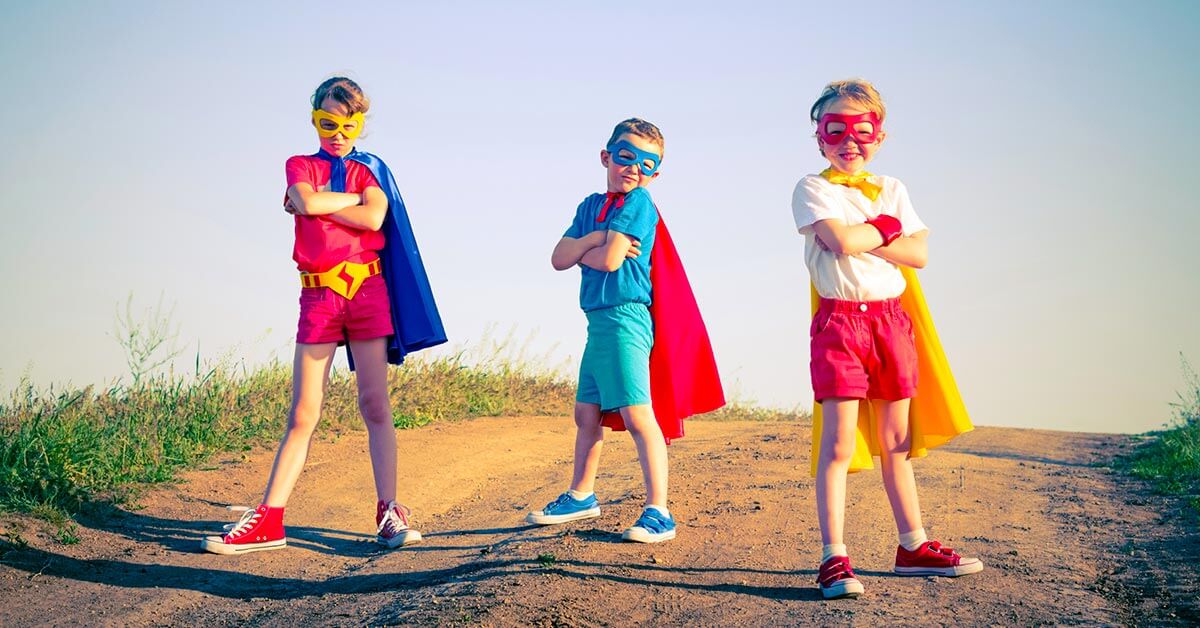 The foundation's primary goal for the future is to support medical research designed to make advancements in the prevention and correction of pediatric heart conditions. "It's great to work in the treatment centers and help out in those [areas], but at the end of the day, the research is what's going to change the game."
The Jayden DeLuca Foundation also hopes to develop their Heart Heroes Program which honors kids affected by heart defects in the Treasure Valley. Addressing these children, Karalie shares, "We want to know you. We want to help you. We want to take care of you. We want to introduce your family to other families." While families benefit from meeting and sharing their experiences, the Heart Heroes Program is designed to help children meet and be encouraged by developing friendships with other children who are living with similar heart conditions.
Get Involved
To participate in one of the foundation's upcoming events or learn more about the Heart Heroes Program, visit the Jayden DeLuca Foundation at https://jaydendelucafoundation.org/.
Listen to the full Idaho Speakeasy interview: idahospeakeasy.com/karalie-deluca