Podcast: Play in new window | Download
Subscribe: Apple Podcasts | Android | Google Podcasts | Stitcher | RSS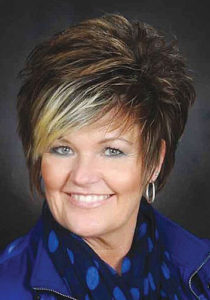 Kim Deugan's first encounter with Advocates Against Family Violence was a seminar at a local church. Deugan's mother recommended the event. Deugan went, even though she didn't believe herself to be affected by domestic violence. "I didn't even realize that I was being victimized. I just thought it was what every relationship went through." While she was at the event, however, she realized, "Oh my. That's my life." After that, she decided, "If I can help even just one other person, then that's what I'm going to do."
For Deugan, the experience with domestic violence is a very personal one. She had been dealing with her then-husband being sent to jail. Deugan recalls, "The last time I went to visit him, I remember I got back to the car and I was sitting there, looking back at the jail and I thought, 'Wait a minute. You're in there. I'm out here… I'm free.'"
Deugan began working with Advocates Against Family Violence as a volunteer first. She then became the housing advisor due to her experience with real estate, and is now the executive director.
Supporting the Needs of Survivors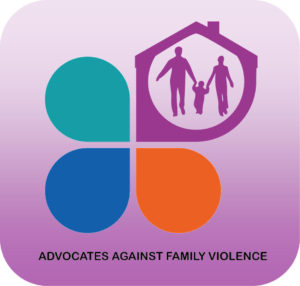 "Last year," Deugan says, Advocates Against Family Violence "provided over sixty-three thousand victims services, through all of our programs." Deugan explains that this is counting all the services offered to the roughly twenty thousand people they served.
Advocates Against Family Violence isn't just an emergency shelter. There is a "Safe and Sober program" as well as daycare service. They also offer life skills classes on topics ranging from financial literacy to grocery shopping. "We give them the classes, the trainings, that are needed to survive in those situations." Deugan explains. Support at Advocates Against Family Violence is tailored to the needs of the individuals. They offer help in: housing, job skills, accessing higher education, family support and resources for affected children.
"We've got a full-time counselor, and it's free." There are two full-time court advocates who help people who may not know how to start breaking free from the pattern of domestic violence.  "It's a learned pattern of behavior," Deugan explains. She notes that many of the people who come to the shelter have never seen a different way of life, coming from multiple generations of domestic violence.
Eliminating Violence
"One in four people is going to be affected by domestic violence," Deugan says, and those statistics are only from incidents that get reported. "[Domestic violence is] a lot bigger than what's reported," she says. "Those that are reporting, are part of the statistics. The ones that aren't reporting, those are the ones that are more concerning to me."
The mission statement for Advocates Against Family Violence is: "We work to eliminate Violence." Deugan explains, "That's what we do, all day every day… We wake up and go to work and we believe that we're going to eliminate violence."
"I say we have a 100% success rate," due to the personalized nature of Advocates Against Family Violence. Each individual is given the help and resources they are ready for, in whatever form that looks like. Support continues for as long as people need it, even years after they have left the shelter. It's a personal journey. It's not always the big things, Deugan explains, "if you get just one little glimmer of 'Okay, I've got a safety plan, and I know how to leave the next time,' then that's a win."
Moving Forward
Advocates Against Family Violence is currently working towards expansion. Due to limited space within the shelter and transitional housing, there is often a waiting list for people seeking assistance, which Deugan says is heartbreaking.
In addition to the shelter, Advocates Against Family Violence works with over fourteen local Idaho schools teaching teens about healthy relationships. They work with Southwest Juvenile Detention Center as well, teaching prevention, and skills for building healthy relationships.
Get Involved

Advocates Against Family Violence hosts a 'Hope Luncheon' every second and fourth Thursday of the month. Lunch is provided, as well as a tour of shelter services.
More information about volunteering, employment, donations, or other ways to get involved can be found at http://www.aafvhope.org/.