Podcast: Play in new window | Download
Subscribe: Apple Podcasts | Android | Google Podcasts | Stitcher | RSS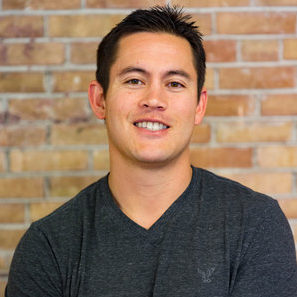 Louis Armstrong, food scientist and workout enthusiast, founded Killer Whey a company that makes healthy ice cream with extra protein, out of personal desire. 
Protein Ice Cream
Armstrong was eating an ice cream sandwich with a friend post-workout when the conversation turned to questioning why there was no protein ice cream. Protein helps you feel full and helps your muscles recover, so after working out it's recommended for an adult male to get around 20 grams of protein, and "you're hot, sweaty, it's nice to have something cold," says Armstrong. But regular ice cream has only 3-4 grams of protein per serving. Why not put protein in ice cream?
Food Science
Armstrong earned his food science degree through a shared program between the University of Idaho and Washington State University. After graduating, he went into cheese production during an internship in Boise, where he learned not only about cheese, but about many dairy products, including ice cream. Later, he would use that same company's equipment to start making his own ice cream. After his internship, he moved on to Litehouse Foods in Sandpoint. He did quality assurance for three years, then took over bleu cheese production for another three years.
"Being in the corporate world, I was doing great, had a great job, nothing but 'up' really for me, but it just wasn't enough for me. I just wanted to be doing my own thing all the time," says Armstrong. So he quit his good corporate job and moved back to Boise to become an entrepreneur.  

The Coolest Whey to Get Protein
Crossfit athletes started as Armstrong's target market, they were his guinea pigs. After making his protein ice cream, he took test batches to a Crossfit gym and handed them out for feedback. Everyone loved it, but "the Crossfit world is very supportive, so you've got to take that into note." However, when he stopped handing out free samples and started selling at the gym, the Crossfit community started buying it.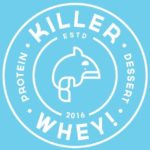 Killer Whey
The Killer Whey name came about from Armstrong's desire to have fun with it. "We want to have fun and make it a fun brand and have some puns and some things like that … there's a ton of whey puns you can throw out there," he says. "It's the coolest whey to get your protein."
Killer Whey doesn't have its own storefront yet, but you can find it in the Boise Co-op, Rosauers, and select convenience stores and gyms, and by the end of this month, it will also be in Winco. Find out more at KillerWhey.com.