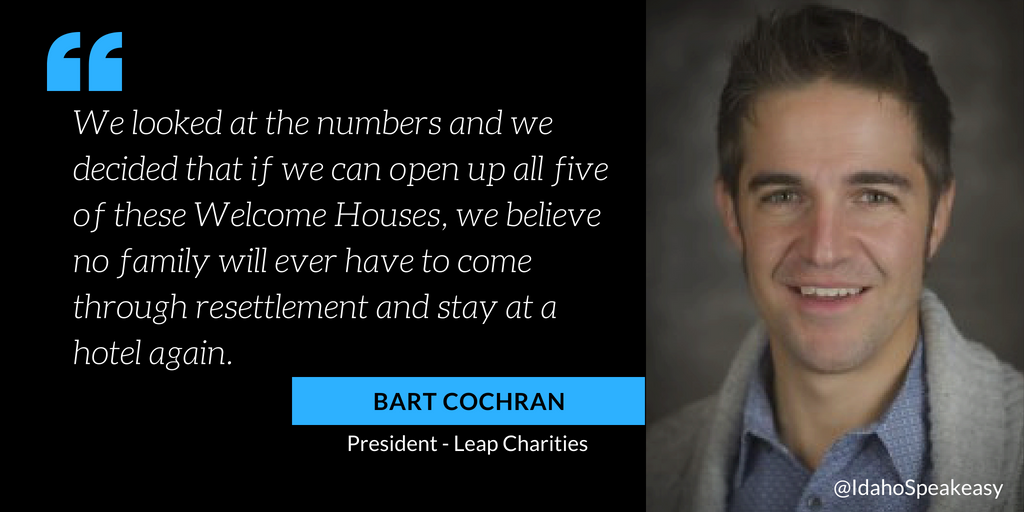 "If I ask my parents, they would say I was always an entrepreneur," jokes Bart. He started off in Sand Hollow and had a lawn mowing business as a kid, upgrading to a candy company in junior high. Eventually he graduated high school and moved to Moscow where he became student body president for the University of Idaho in 2000.

He moved to Boise where he worked his first "real job," eventually settling with a start-up real estate company. Dissatisfied with his career, he left his job and went into business with a former coworker. "I actually got married and started my first business in the same month, talk about a lot of transition," he laughs.

From Concept to Reality
"It's a growth out of something we were doing," says Bart, when asked what Leap Charities is. "We were working in real estate and just decided that, after the recession we needed to find a new way of measuring our success." People searching for housing were scrutinized on the details of their lives, leaving them feeling exposed more often than not. He developed such a distaste for it that he wondered if there was a more important question than, "Are we making a profit?"

They saw gaps in housing attainability, so Leap Charities focuses on creative housing solutions. It's funded primarily by Bart's real estate company; every employee working for the company puts 10% of their income towards Leap charities. "We're putting our money where our mouth is," Bart says. As a result, they not only have resources but they also have creative people experimenting with new ideas.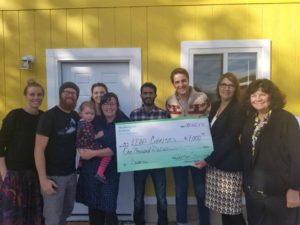 They needed a starting place to ask about affordable housing, and they had contacts at the refugee agencies. "Let's ask them and see what kind of challenges they are having," Bart says. As it turns out, families coming in were spending 6 weeks in a hotel at the edge of town and only had a small monthly income. "What was happening was that initial funding was being just wasted away on a hotel room," he explains. Funding that could be used as a downpayment for a house, buying a car, or purchasing a computer for school.
Locating Properties
The next step was asking landlords if they could rent furnished properties. "At first they thought we were crazy," Bart jokes. It's been a year now since the first "Welcome House" opened and they are currently running two units with plans in place to purchase three more. "We looked at the numbers and we decided that if we can open up all five of these units, we believe no family will ever have to come through resettlement and stay at a hotel again."
The units are fully furnished and cost half of an equivalent hotel stay. They are also hosted, meaning there is a person who usually lives a hundred feet away. This provides an opportunity for the family to be connected and embraced in this new home.
The Numbers
So far, the average stay in one of these "Welcome Homes" is twenty-one days. The agencies have housing advocates who work quickly to move families into permanent settings. "When they are staying with us, they don't have an address," stresses Bart. This means there is motive for the families to get into a permanent situation.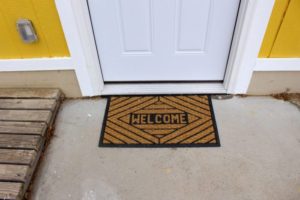 "Our greatest challenge, I think, is really crowdsourcing this product," he says. So far it is going really well and there is a strong need to expand. He gives a lot of praise to the people who help. "It's an army of volunteers," says Bart. Churches often supply volunteer effort to help turnover units, remodel, and even supply building materials. "People are just really showing up out of the woodwork to help make it happen," he continues. "It's been really neat to see how passionate people can get and what they are willing to kick in to make that happen."
The Near Future
"I'm ready to kinda move on to the next step," Bart says when asked about the future of Leap Charities. They were awarded their first development project after applying for federal funding through the Idaho Housing and Finance Association (IFHA). They will be developing a first-of-its-kind, four-unit housing community, with help from Douglas Peterson who is joining them as a partner. "We want to blow the stereotypes of affordable housing out the door," he adds.
They are partnering up with indieDwell, a Boise-based architectural design firm with a focus on affordable modular housing units. The units themselves will be ADA accessible, modern-looking, and low maintenance. This is the first time IFHA has ever approved anything like it. Bart hopes construction can go forward mid-summer of this year.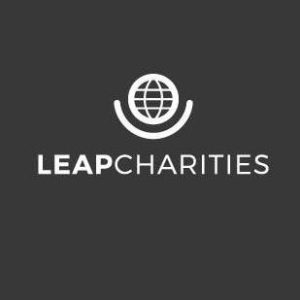 Learn More
Leap Charities has been around since 2010 and is a 501c3 non-profit company. Find more information at their website. Or listen to the Leap Charities Idaho Speakeasy interview.