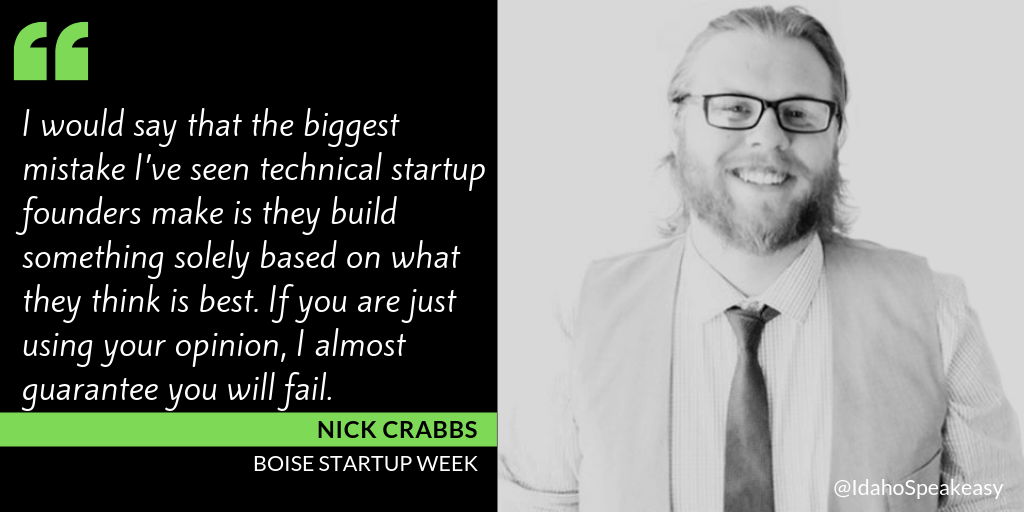 Nick Crabbs is a Boise tech leader and founding member of the software development company,VYNYL, and is the current Co-chair for Boise Startup Week. This dynamic event lasts for three days and includes more than 120 talks, competitions and shows, as well as talks by industry bigwigs like T-Sheets founder Matt Rissel and creator of Black Box VR, Preston Lewis. When faced with putting on an event of this scale, it's no surprise that Nick's first call was to his buddy Drew Larona, the associate producer and co-founder of Boise's insanely popular event, Treefort, to get some insights into throwing an awesome party. His takeaway? Make it an event of discovery and make sure you have something for everyone. Nick and his team have done just that and Boise Startup week continues to grow with over 2,000 people attending the three day long event.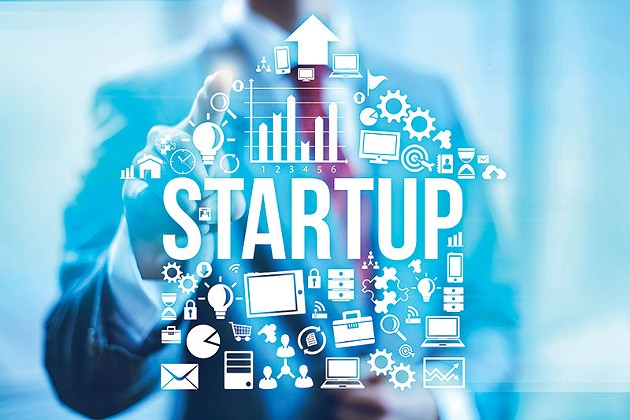 Boise Startup Week really does have something for everyone. This event, which is meant to highlight the start up and entrepreneurial culture in Boise is a far cry from traditional business conferences. With events ranging from keynote talks to block parties featuring bands like Lounge on Fire and the Sheepdogs—this event, which takes a team of 30 volunteers an entire year to plan, has a seriously packed calendar. The organizing committee even managed to work in a corporate dodgeball competition. Nick says the end product is a mixture of traditional business learning and a serious dose of fun.
How Did Boise Startup Week Get Its Start? 
The event actually comes from very humble beginnings. Nick attributes the genesis of the idea to Finea with the STEM action center. Her main concern was about getting students to Boise to meet with local tech employers. Nick points out that software and IT jobs are underserved in the Boise area and remain the second most unfilled position in the state.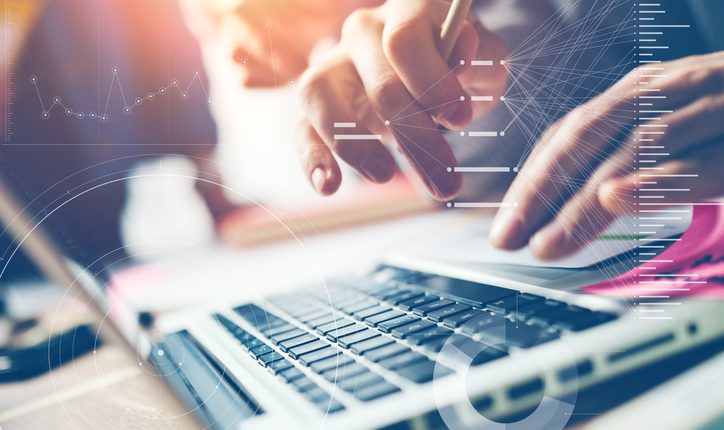 He says that somewhere in the range of 2,700 jobs go unfilled in Idaho every year. He admits that part of it is a lack of training, but says that this students who are qualified tend to leave. They move on to bigger markets like Salt Lake, Seattle and Portland for their first jobs. The Startup Week was really born from the desire to retain talent in Boise. But while the event was started in an effort to retain talent, it has grown exponentially from that goal.  
Starting up in Boise
While Boise certainly isn't the first place you think of as a hotbed of tech start ups, Nick says that it's growing. He points out that two really massive tech hot shots have come out of Boise including the hugely successful T-Sheets and Black Box VR, which just recently won the best startup showcase at CES last spring. For those of you who don't know what CES is—it apparently compares to the Super Bowl in the world of computing.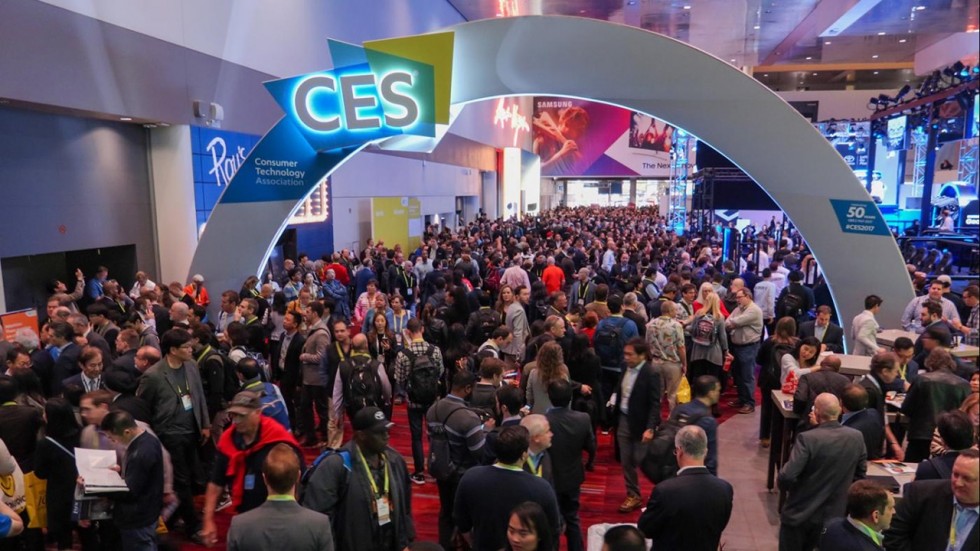 And while he admits that there isn't as much money being invested in tech startups in Boise as there is in a place like the Bay Area, he points out that there isn't nearly as much competition either. He says that there are a lot of people watching Boise to see if they are going to make the jump from a tertiary to a secondary market. Boise Startup Week acts as a showcase for this talent and Nick says that they have several venture capitalists flying in to watch some of the competitions. Last year, the winning company not only won the $10,000 prize, but they also were immediately funded by an outside source. Clearly, Boise Startup is as much an incubator as it is a talent retention device.
What Kind of Events Are Offered?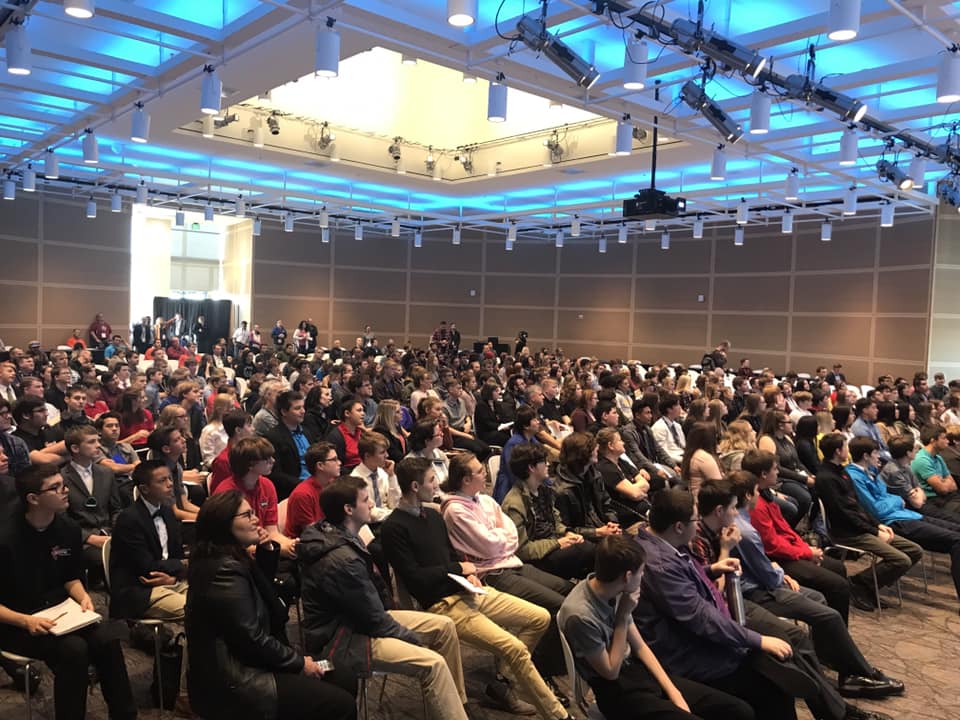 When we asked about the mix of events, Nick decided to tell us about the evening he was most looking forward to. 
To start things out, he'll be going to an event called Founder War Stories, in which real life tech entrepreneurs share their own stories of blood, sweat and tears in the trenches of entrepreneurial enterprise. After that, he is planning on attending an intimate talk about how innovation in highly regulated industries works. A quick break and then it's off to hear who won the competitions—a quick hello from Mayor Bieter, one more talk by Matt Rissel and then he'll finish the evening with some music—which was generously sponsored by T-Sheets and Perkins Coie. Looking at that agenda makes you realize—Boise Startup really is one hell of an event.
For those of you who are already resigned to letting the techies have their fun, please note that the startup includes other sectors as well. A competition called "Trail Mix" will see local food producers pit against each other for the opportunity to move their business into serious production and win the grand prize of coveted shelf space at Albertsons.  
How Is Boise Startup Week Funded?
One of the most surprising things about this event is that it has been—and remains— completely free. Nick says that this is thanks to a long list of sponsors, but rattled some well known names off including Cradlepoint, Vacasa, VYNYL, Albertsons, and Lamb Weston. He says that everyone involved has been actively committed to keeping access as open as possible.
From Startup to Company
We wanted a little more insight into the life of a working tech employee in Boise, so we asked Nick to tell us a little about his company VYNYL. Nick, along with his co-founder started a software consultancy company six years ago that grew rapidly and eventually merged with California companies to become VYNYL. At VYNYL, Nick spends his days working on software development projects. When we asked him about some of his favorites, he cited work ranging from the digital transformation of Blue Cross of Idaho to Snow Crew—the largest ski and snowboard tracking app in the world. The app not only tracks your day, but gives badges for the fastest times, most runs and allows friends to meet up mountainside. But Nick seemed most excited about a project the company did with the UCSF Memory Aging Center. The team was asked to look at revamping the tools used in the early detection of Alzheimer's and Dementia. The result was a 40% jump in accuracy from 30% to 70%—which is HUGE in the medical world. That project is currently in tech transfer and will be making its appearance at clinics across the country in the near future. Nick's work at VYNYL is a showcase for how tech impacts the everyday functioning of companies that we all interact with regularly and brings a dimension of reality to the whole startup week. His emphasis is on user experience and he stresses that validating a product or service with users is the most essential component to success.
 If you want to learn more or gear up to attend next year's event, head over to their website: boisestartupweek.org.
Listen to the full Idaho Speakeasy interview: idahospeakeasy.com/nick-crabbs