Podcast: Play in new window | Download
Subscribe: Apple Podcasts | Android | Google Podcasts | Stitcher | RSS
Camp River Run
Camp River Run was first started 11 years ago by Shawna Van Beek. It began with a conversation about the impact of condition-specific summer camps, such as Camp Rainbow Gold, designed for children with cancer and their families. However, there are so many children who have serious medical conditions that aren't as well-known or widespread.
Camp River Run Executive Director Shane Bauges explains, "We provide free, medically-supervised camps for children, ages 7-17, and they all have some kind of ongoing medical condition." Camp River Run is focused on making sure that every camper's needs are being met. Every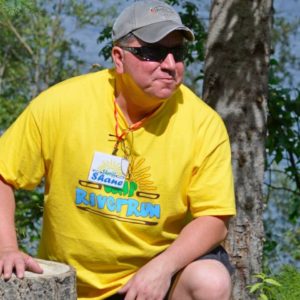 single child at the camp has their own personal camp counselor, and before any child attends the camp, there's an intake meeting with the family.
Bauges goes on to explain that not only is the goal for the children to be able to experience summer camp, but it's equally important for the families to feel confident that their children are being taken care of.
Bauges mentions that parents, afraid and in tears, drop their children off for day camp, and he understands where that fear is coming from. "Many of these kids have had these conditions since birth, so their parents never get a break," he says. Camp River Run makes a point to do everything they can to have a support network in place for the parents, as well as the children.
"We have licensed nurses, sometimes we have doctors who come to camp, they're professionals, and there's a screening process," explains Bauges. "We talk to each family [and their] child's doctor and get a sign-off, we go through their medical history to the extent that we can with that doctor."
The one-to-one ratio of counselors to campers also allows for counselors to have individualized plans and strategies to make sure that every child is getting the best care possible. There is a traditional summer camp program, but there are also day-camps throughout the year to allow more opportunities for children to get a camp experience.
The Power of Camp
"One of the true intents of our camp is to develop that confidence, to challenge them," Bauges says. "It's a great honor to help those kids feel normal, and it's probably the most important thing we do at camp. Just letting them forge their own way – every one of these kids…comes back more confident, more social, more independant, and those are three powerful things in these kids' lives."
"What the research shows is that camps like ours, that take a variety of conditions, actually have a bigger impact," he says, comparing Camp River Run to camps designed to a specific condition, such a diabetes or cancer.
"The speculation was [that] being around kids who have something just as impactful, but different, than what [they are] experiencing has a real impact," Bauges says. "The biggest piece and reward of what we do is we help them overcome the feeling of being different."
Reaching Families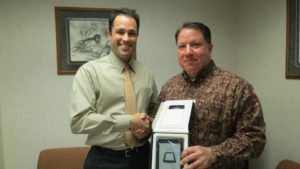 Camp River Run is powered entirely by volunteers. "This is a great community to live in, and they really swarm to support," says Bauges. With such a solid team of support, the camp is looking to raise awareness and expand the number of children participating. "There's probably 20,000 kids in the Treasure Valley alone – and we don't only serve the Treasure Valley, we serve southern Idaho – who are eligible for a camp like ours."
"Our summer camp right now is set up for just 25 kids," says Bauges. "Our goal is to get to 100 kids. We're not anywhere near that number. We're somewhere around the 30s in terms of the total of kids who have come to camp with us."
 "I think that's the number one thing in terms of what Camp River Run needs from the community is we need referrals." Bauges says, "We've got room for more kids."
Get Involved
Camp River Run is about allowing children to have the best experience possible. Because of this, there are certain restrictions regarding those eligible for the camp. Due to the volunteer nature of the staff, they are not trained to deal with children with disruptive psychological disorders, or children with autism. While the location of the summer camp is not wheelchair accessible, the day camps are open to those who need mobility aids.
The application forms to attend Camp River Run can be found at campriverrun.org. The website also has links available for those who would like to donate or become volunteers.