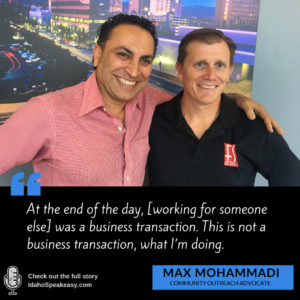 From opening restaurants to feeding the homeless and running for office, Max Mohammadi continues to have a noticeable impact on the Boise community. One of Mohammadi's most well-known community services is "MaxGiving," an annual event serving Thanksgiving dinner under a bridge to the homeless.
Learn More about Max Mohammadi
For more information on MaxGiving and GiveStorm, visit their website or Facebook page.
Podcast: Play in new window | Download
Subscribe: Apple Podcasts | Android | Google Podcasts | Stitcher | RSS