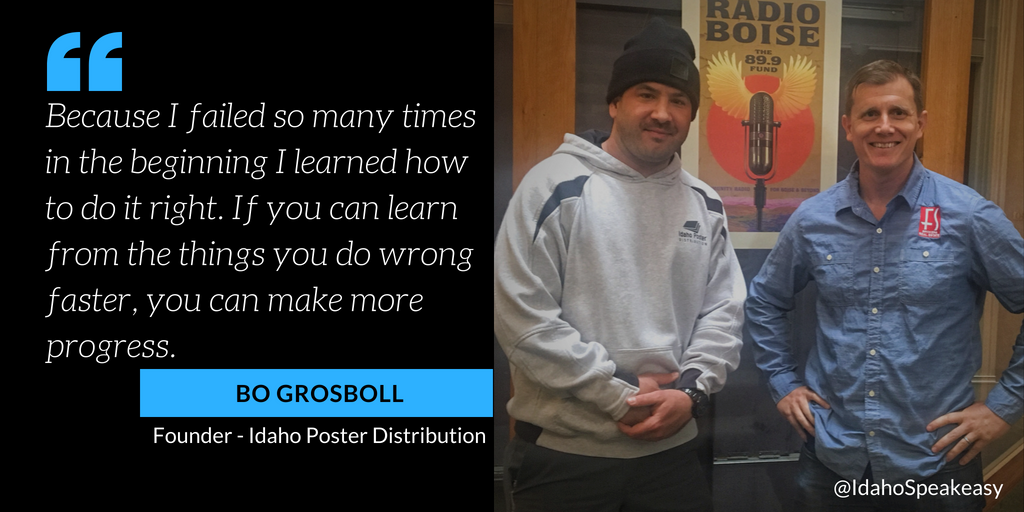 Bo Grosboll is the creator and owner of Idaho Poster Distribution, a small but steadily growing business located in Idaho's Treasure Valley area, whose primary goal is to make street level marketing an efficient and cost effective means of advertisement again. Bo is also an up and coming name in Idaho's underground hip hop music scene, with a music production company in the works that is destined to be very well advertised.
Marketing the Music
Bo Grosboll arrived in Idaho as transplant from San Jose, California in 1999 and he had a dream. With all of the passion of a 16-year-old who loved all things music, Bo set off to establish his very first music production company, 208 Underground Northwest. It was slated to be the pinnacle of Idaho's underground hip hop music scene and Bo was doing most of the legwork himself. He quickly learned that music production is so much more than hanging out in a studio with the talent. If the company was to stay afloat, Bo was going to need to do some marketing, a lot of marketing, actually.
Every night he could be found promoting his venture at Idaho's club scene and every day he spent finding new and creative ways to promote his fledgling venture. The most cost-effective way to advertise, he discovered, was through printing and distributing posters for his artists' upcoming shows, but from there he ran into a problem. Businesses were hesitant to allow just any random poster to be slapped up on their windows, and keeping the posters current was almost a full-time job, a full-time job that no one was doing. It was at that point that Bo saw an opportunity and he went for it.
Finding the Niche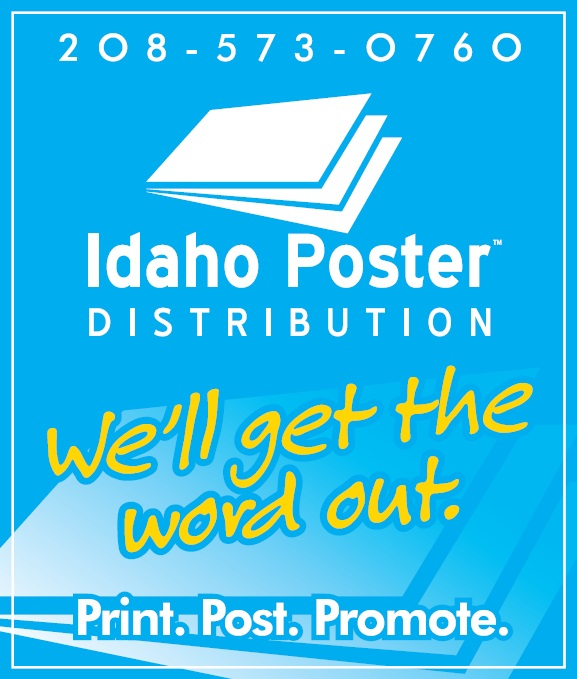 Soon after, Idaho Poster Distribution was born. Rather than focusing on the printing business, which can be a costly start up, Bo decided to tap into his roots and push marketing just like he had been doing for his hip hop label for years. But instead of promoting artists and CDs, Bo was promoting the idea that using posters for advertising did not have to be a sloppy and ineffective means for getting the word out.
Some of Idaho Poster's first clients were nonprofits with incredibly small margins and almost nonexistent advertising budgets, but Bo had the desire to give back to the community that meant so much to him. It was a struggle to build momentum in the beginning as there was very little precedent for what he was trying to do. Changing a business owner's perception that the poster was an undervalued form of advertising was a tough challenge to overcome, as there was previously no accountability in the industry.
When asked if he "just had a lucky idea," Bo's response was candid. "The more we do, the luckier we get and the sky's the limit. The door is open when you're good at what you do." And pretty soon, people began to notice. From there his business continued to grow, but not without a huge amount of hard work and unrelenting dedication. "People laugh about how serious we take it," he joked. What began as a young man going door to door offering one-time poster printing and hanging services, just trying to get a "yes" has blossomed into a company that offers entire marketing campaign solutions for more than 3,000 local businesses.

Growing the "Yes"
While the company is slowly branching out into other forms of print advertising, Bo is also planning to use his background in music to offer audio recording and composing services to his clients. He will begin offering customized jingles and radio commercials soon and he continues to see all of his hard work benefitting his community. Bo spent a long 15 years getting to where he is and he has no plans to stop. "The business is always going to be growing and evolving," he says. "I don't think we will ever get there. Because we will always change. We will always get where we think we want to go and once we show up we'll say, 'Well, now we want to go there.'"
"Unsexy" Keys to Success
When asked about how he has become so successful, Bo credits the "unsexy" side of business, backend production practices. Here are his backend production tips for building a successful small business:
Identify your niche. Find a problem and create a solution. Even if it isn't exactly what you started out to do, if it has the potential to grow and be lucrative, go for it. There is always time to come back to your original idea after expanding your business plan to include it.
Create a solid business model. Bo believes that even if a business gets off the ground, without a solid plan it won't be sustainable. As a business grows, it tends to develop exponentially and any flaws in the system will grow exponentially with it.
Foster a strong belief in yourself and your idea. There will always be plenty of people in the world who won't believe in you and will try to kill your dreams, so it is up to you to hang on to them until they become a reality. So many educated entrepreneurs have the education and schooling, but are missing the real world experience necessary to knock the walls down. Starting off, you may have few resources and it may be tough to make ends meet, but you just have to believe in your idea and take small steps towards it every day until you reach your goal.
Don't give up on your passions, make them work for you. The things you love in life may not be the things that will make you the most money, but you can usually make something out of your passions if you try. It may not be as direct as you'd like, but it is possible.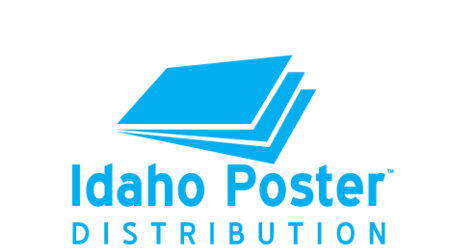 Find Out More
To find out more about Bo Grosboll and Idaho Poster Distribution, visit his website idahoposter.com.
Listen to the Full Interview:
Podcast: Play in new window | Download
Subscribe: Apple Podcasts | Android | Google Podcasts | Stitcher | RSS