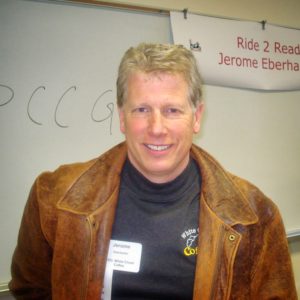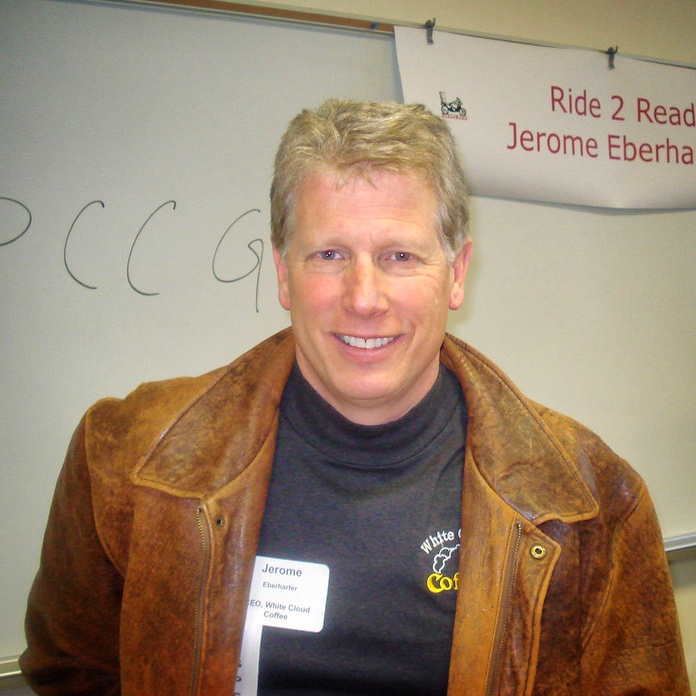 Jerome Eberharter realized in his 30s that corporate jobs weren't for him. Like most people who eventually embrace the entrepreneurial lifestyle, Eberharter started working for himself at a young age, delivering newspapers and mowing lawns, and always wanted to own his own business. So in his 30s, unfulfilled by a banking job in downtown Boise, he asked himself, "What do I love?" The answer: "I love great coffee."
This was in the mid-1980s. Eberharter and his wife, a physician, had moved from Seattle to Boise for his wife's residency. Coffee culture was exploding in Seattle, but "there was nothing going on here in Boise — nobody had great coffee," Eberharter says.
In the decades that followed, Eberharter built three dynamic Idaho businesses: White Cloud Coffee, Moxie Java, and Moxie Java International, a licensing and franchising company. He sold the White Cloud business last year, and now, as an entrepreneur coach with Be the Boss, he helps others realize the dream of starting their own businesses.
The Seattle Scene
Eberharter's love affair with great coffee began in the mid-1970s at a Seattle espresso bar called Cafe Allegro. "I had just started at the University of Washington," he recalls, "and somebody said, 'Let's go over and get a cappuccino.' I said, 'What the hell is that?' I had no clue. But that's where I fell in love with coffee. The guy who owned it at the time, Dave Olsen, became the first coffee buyer for Starbucks. Through Dave I met some people who were in the early stages of blending and roasting great coffee."
Those connections proved valuable ten years later when Eberharter started rolling out plans for his coffee business in Boise. He knew where to turn for espresso machines, roasting equipment, and advice.
"I started White Cloud Coffee first," Eberharter says, "and then I met Chris Binion and John Roberts, who owned Le Poule Rouge in Boise. We were all talking about going into the coffee and espresso cafe business, and we decided not to be competitors and became partners instead. That was the start of Moxie Java."
Business Lessons Learned
In his first venture into entrepreneurialism, Eberharter admits he made plenty of mistakes. He offered an intrastate stock option for White Cloud Coffee that didn't have the right stock-to-price ratio. And as Moxie Java launched and expanded, he spread himself too thin across multiple businesses.
"We built a total of 85 Moxie Javas," Eberharter says. "I was trying to run three organizations — a one-third partner in Moxie Java, then I started Moxie Java International licensing company and had to get up to speed on franchising, all while running White Cloud Coffee and expanding distribution into supermarkets. One of my biggest faults is not being focused." He eventually sold his share of the Moxie businesses and focused on White Cloud.
Eberharter also admits it was difficult for him to hire the right people. "I should have gotten more people with more experience in those endeavors," he says. "You become friends with people and don't want to let them go, but in the back of your mind you know they're not the best for the long-term success of your enterprise." He eventually started to hire people who could better handle the entrepreneurial nature of the business.
Learn from Great Leaders
To polish and expand his business skills, Eberharter is a voracious reader and listener of books and podcasts by entrepreneurial thought leaders. Business Secrets of the Trappist Monks by August Turak taught him about self-sufficiency and the appeal of the heroic journey. The Compound Effect by Darren Hardy taught him that tiny successes accumulate into big achievements.
Podcasters offer deep insights into daily struggles faced by business owners, and they inspire listeners to turn their passions into businesses. Eberharter recommends Seth Godin, Brendon Burchard, and Chris Guillebeau. "There are thousands of podcasters," he says, "but just those three will guide you with whatever idea you want to bring to reality and start making money from."
Be the Boss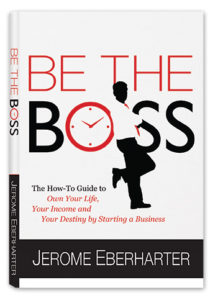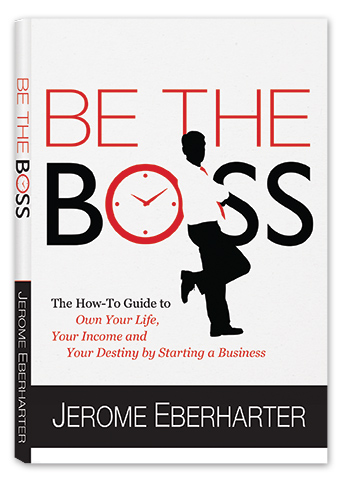 Eberharter's latest venture, Be the Boss, helps people who want to build a business of any kind. "I'm a firm believer that everyone should have some kind of small enterprise of their own," he says. "If they have an idea, a concept, or a product, I can coach them and help them get it out of their head and start creating revenue with it."
Be the Boss also aids those who want to start a business but don't have a concept of their own. In those cases, Eberharter finds a network marketing opportunity or other partnership that serves the client's desire to have their own business without starting from scratch.
He recommends his clients read The Art of Non-Conformity by Chris Guillebeau to start thinking about creating income from the things they're passionate about. Eberharter then helps clients put together a plan to develop their concept and navigate any legal or intellectual property hurdles.
To find out more about Be the Boss and the coaching programs Eberharter offers, visit his website.
Resources mentioned:
Business Secrets of the Trappist Monks
Seth Godin, Brendon Burchard, and Chris Guillebeau
Business Secrets of the Trappist Monks