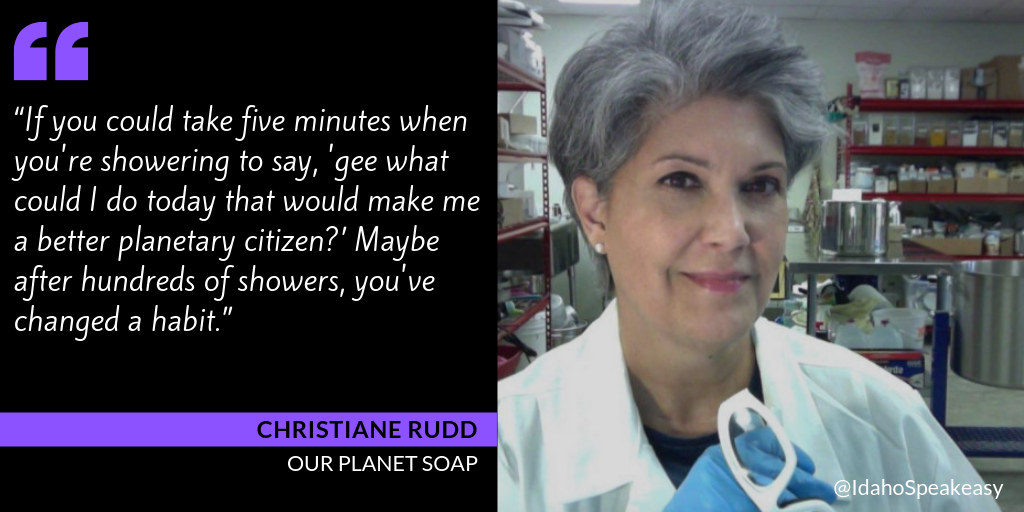 How it Started
Chris started making soap 5 years ago from her home kitchen and was surprised to find that most the recipes she encountered called for the use of palm oil. Growing up in the South of France, Chris was familiar with the fundamentals of soap making and the gentle, basic recipes of that region which were comprised primarily of olive oil and salt. She was immediately suspicious of the pervasive use of palm oil, and some cursory research confirmed her reason for worry. Palm oil, though native to Africa, grows best in a tropical climate and is cultivated mainly in Malaysia and Indonesia. The high demand for the substance has wreaked havoc on the indigenous rainforests of these regions and is one of the biggest contributing factors to the endangered species status of the Orangutan.

Mission Driven
What Chris calls the 'horrifying destruction' of the rainforests of Malaysia and Indonesia, along with the fact that we've lost more than 60% of all the wild animals on the planet in the last 34 years forms the foundational mission for Our Planet Soap. The company offers products that are 100% palm oil free and promises a financial contribution to conservation efforts with every purchase. Each soap is named after an endangered animal and is formulated with their unique characteristics in mind. Our Planet Soap is a great example of what a small, sustainable business can look like. The product itself is, as Chris puts it, is 'the best,' and many people find their suspicious skin problems disappear after using exclusively Our Planet products for a few weeks. The plastic-free packaging, local manufacturing, and message centered marketing are all pieces of a bigger picture that makes the future of local commerce look especially enticing.
Healthy and Unique Soap Profiles
Chris is committed to providing a product so great no one feels like they are making a sacrifice when they use it. Much of what is sold in grocery stores isn't even truly soap, but rather a chemical process that manufacturers label 'body bar' or 'shower gel' in order to avoid having to go through the actual soap making process. Unfortunately for consumers, any substance used on the skin—soap, shampoo, and conditioner for example—will ultimately get into the bloodstream. Switching to a bar for your body as well as your hair is not only better for your health, but it also eliminates plastic bottles in the shower. For Chris, the ideal situation is a plastic-free bathroom zone and products that eliminate many of the skin problems people attribute to dry weather or skin type, but which she says are more likely symptoms of using chemical laden products.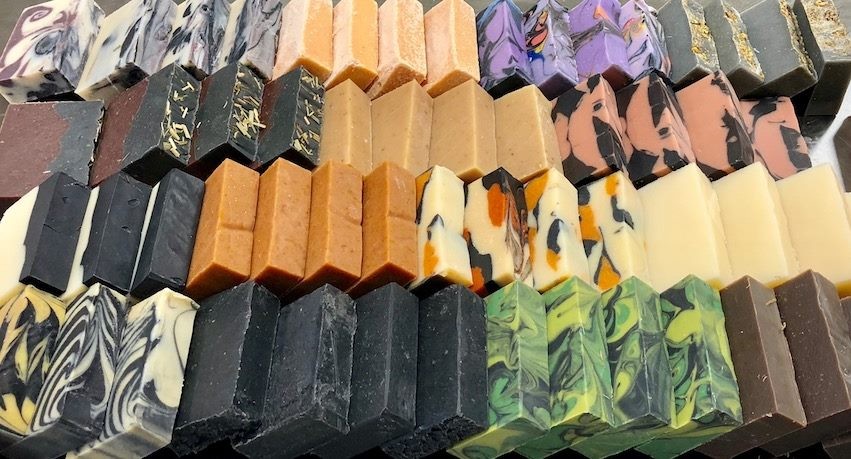 One of the best parts about Our Planet Soap products is that Chris incorporates healing oils and plants into every bar. She mixes different oils and healing additives to come up with a variety of soap profiles that are great for different things. Just like the animals they are inspired by, each bar is unique. As an example, Chris highlights her elephant soap, "My elephant soap, which is unscented—because elephants are delicate creatures—has a little bit of activated charcoal, so it makes the soap a little gray, a little elephantine air is what I call it, but I also put in marula oil which comes from a tree called the elephant tree. Each product has been designed after the animal."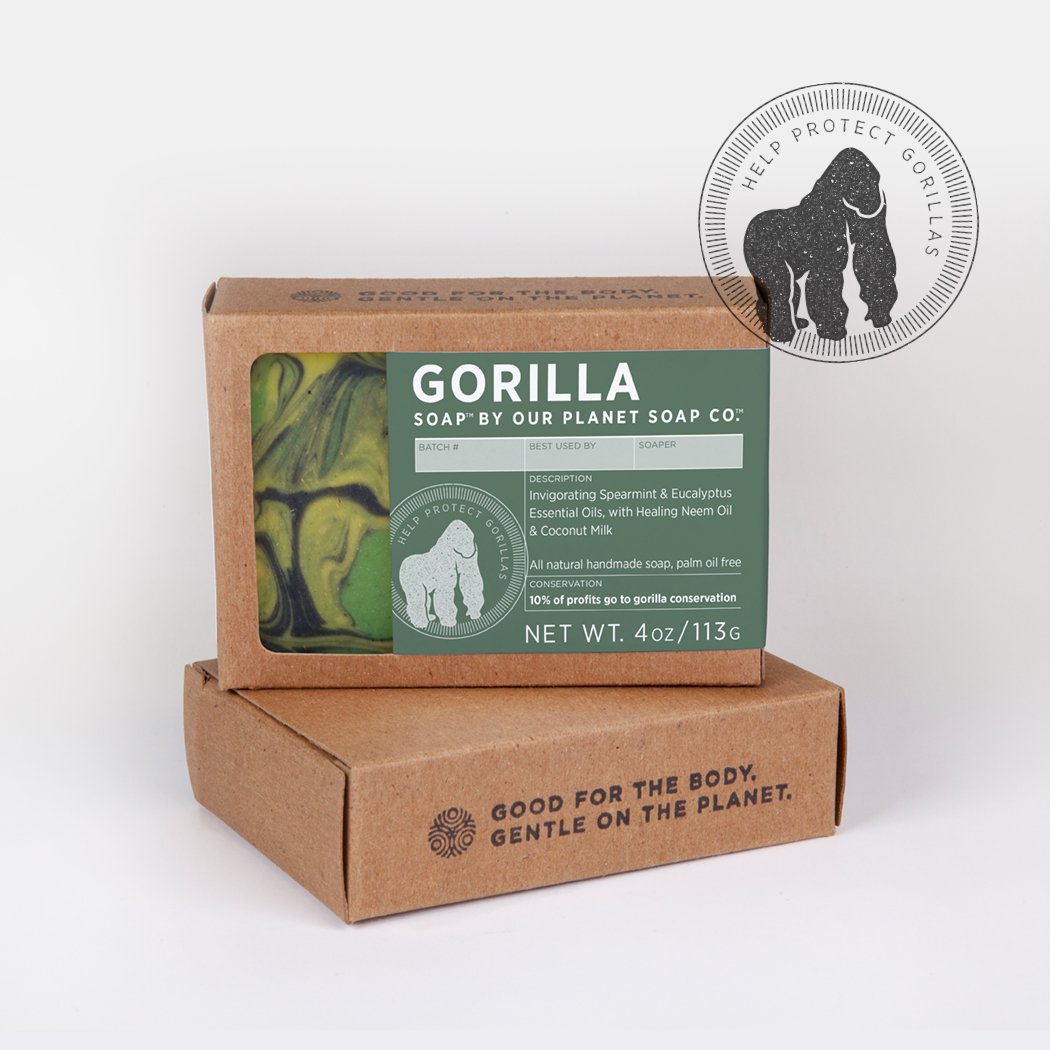 Our Planet Soap is a company committed equally to the mission and the business. The soaps are clearly high quality and thoughtful, with unique profiles developed by a true craftsperson. But as Chris talks about ecosystems, climate change, and deforestation, it's clear that Our Planet will always be about more than just soap. Her passion for bringing awareness to some of the most pressing ecological issues we face today is clear. She says "I feel like it's a little selfish because I'm learning so much about deforestation and species and climate change—all these things I'm really interested in. As I learn more I can help my customers learn more about these issues."
Find Out More
If you want to know more about Our Planet Soap or buy a bar for yourself, head over to https://ourplanetsoap.com/ or check them out on facebook at https://www.facebook.com/OurPlanetSoapCompany/ and Instagram @ourplanetsoap.
 Listen to the full Idaho Speakeasy interview: idahospeakeasy.com/christiane-rudd