Kâren Sander: Growth and Density in the Urban Landscape
Born and raised in the Johannesburg area of South Africa, Kâren Sander immigrated to Boise over 30 years ago. By making the move "from big, big city to—at that point—small, small city," she left behind her career in sports marketing, specifically with regards to cricket and rugby.
After arriving in Idaho with a 6-month visa, Sander began working for the Idaho Building Contractors Association. This position got Sander "into the nonprofit world, and got [her] into the world of where people are building cities and making great places."
In 2004, Sander began working for the Downtown Boise Association where she started the Traffic Box Wraps, a local art program on the streets. Sander also worked on making "Alive After 5" and "First Thursday" iconic features of Boise. She is "super proud of working on that team to really work towards the revitalization of downtown" and grateful "to [have] worked with great developers and urban planners and architects and the people that care about what our place looks like and how it's growing." She is now the executive director of Idaho's Urban Land Institute.
Urban Land Institute
Based out of Washington D.C, the Urban Land Institute (ULI) is a membership-based international non-profit organization composed of more than 50 district councils across the Americas, Europe, and Asia. The organization maintains "centers for housing and resilience, and placemaking, and all kinds of different things around creating great cities; and when you say, 'create great cities,' it's the things that make it a great place and give people opportunities."

The ULI is dedicated to providing opportunities for research, education, and networking.
"Really [their] whole mission is about sustainable use of urban lands and creating great cities." The organization was originally created as a thinktank in 1936, but has evolved into a membership organization with over 40,000 members across the globe. The organization's expansive membership provides members with access to case studies of urban development from all across the world.
Beyond Boise
ULI Idaho supports the urban development of more cities than just Boise. "ULI Idaho has done a lot of work with downtown Meridian, downtown Nampa, some work with downtown Caldwell." The organization hosts monthly programs where members and those in the urban development community can meet together, discuss data, and "have a great dialogue and opportunities for people to ask questions."
The more a community is educated on the data and processes driving urban development, "the more we can do great things." Sander shares that an individual's "frustration comes from not understanding the process sometimes; also not understanding that, you know, there are a lot of really smart people that are working on a lot of these issues."
In some cases, the solution may be well-known, but the city may lack funding to make the necessary changes. For example, in Boise, "we don't have any funding mechanism for public transit so we are car-centric; so when you don't have funding to give people an alternate way to get out of their car and get on a bus or commuter ride or something else, at what point are we going to be so frustrated with the commute that we'll be willing to have the conversation about something like a local option tax?" It may be that the solution is as simple as "what are we willing to do for ourselves and what are we willing to put up with."
Boise's Urban Challenges
Sander argues that the two main problems facing Boise today are public transit and affordable housing. "Those two things side by side are going to make this community —Treasure Valley-wide— a livable city… You don't want the disparity between 'have and have not' to grow more, and more, and more because when you have a vibrant city, it should be an equitable city. It should be for everybody."
Boise maintains the perception of affordability. "Someone moving in from somewhere else thinks it's greatly affordable." The challenge is that local people as well as those new to the city must be able to rent or buy. Although some American cities practice inclusionary zoning where "a certain percentage is set aside for a certain income level so that when you build a project it's not all high-end or all low-end," this is currently banned in Idaho. "Unless you have tools from a statutory and regulatory level, not a lot can be done."
Sander proposes that one part of the solution to these multifaceted issues is embracing density rather than resisting it. "Density is not a bad word. Density creates walkable cities." By building housing vertically rather than pushing the city limits farther and farther out, the cost of adding the necessary infrastructure (water, power, heat, etc.) is significantly reduced. "The other thing that density does is it preserves open space." In a place such as Idaho where agricultural land is a precious resource, conserving land remains a high priority.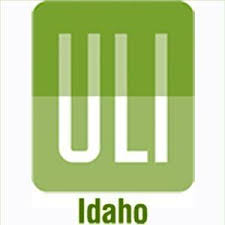 Learn More
Get involved in Boise's future by attending any of the public hearings posted on the City of Boise website. For information on joining Idaho's district council of the Urban Land Institute, visit https://idaho.uli.org/. Listen to the full story: idahospeakeasy.com/karen-sander/