Podcast: Play in new window | Download
Subscribe: Apple Podcasts | Android | Google Podcasts | Stitcher | RSS
Dr. Justin Vaughn
Dr. Justin Vaughn moved to Boise about five years ago after seeing a picture of a friend water skiing at Lucky Peak. He started in the Political Science department at Boise State University, and is now the director of The Center for Idaho History and Politicians. Dr. Vaughn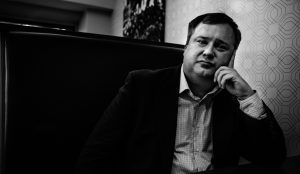 also directs survey research in the Treasure Valley. "It's been an interesting development to my career, a very enjoyable one, and in a way that's gotten me to see different parts of our community," says Dr. Vaughn.
While people in political science can write articles, books, and blog posts on how things are going in Washington, D.C., no matter how good those are, they won't make an impact. Doing surveys in the Treasure Valley for policy work allows him to think through the policy choices being made in the community and how the people feel about them. "So sometimes directly, sometimes indirectly, my work can contribute in some way, which is gratifying," Dr. Vaughn says.
Collecting Data
Dr. Vaughn works with a vendor for conducting surveys. His team designs a questionnaire, the vendor gives them feedback, and then the vendor handles all the calls.
Gathering the data isn't easy. "It is, for everybody, becoming much more difficult to do surveys, because it's much easier for people to not answer the phone," says Dr. Vaughn. "It's becoming more expensive and taking longer to do the same level of survey as it used to." People can now screen their calls, and many simply won't pick up the phone for a survey caller.
Keeping the attention of the person being surveyed is also an issue. "Our surveys are pretty long. They're sixty questions, and they take about twenty minutes," Dr. Vaughn says. "That's a long time to keep somebody on the phone, and if somebody hangs up on question fifty-nine, the survey doesn't count."
Treasure Valley Data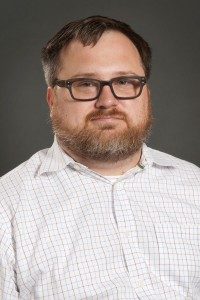 To make an impact, Dr. Vaughn must first understand the people. The overall attitude of the people is positive. "People in the Treasure Valley are extremely positive about living here," he says. They like the environmental resources, such as access to the river and the Greenbelt. They like the cultural resources, such as watching minor league baseball or having access to film opportunities. They like the low crime rates, the majority of people agree that the Treasure Valley is a good place to make a career and have a family, and they are optimistic about their economic futures. The amenities, relatively low traffic, and affordable homes help make people love living in the Treasure Valley.
The number one reason for people being in the Treasure Valley, whether they were born here or transplants, is family. Beyond that, transplants are here for jobs and economic matters, while people who were born here enjoy the lifestyle and quality of life.
"We're a net growth community," says Dr. Vaughn. "People are coming here for economic reasons and they're staying here because they really like living here, which is not a story that every community can tell."
Transportation Troubles
One area to make a positive impact in is transportation. Nearly all Treasure Valley residents get to their jobs via a personal vehicle. In fact, less than 7% of commuters commute by anything other than their personal vehicle. "But people think that more transportation options are good, so there's support for developing mass transit," says Dr. Vaughn. Everyone would benefit from the commuter rail, even if they didn't personally use it, because it would decrease congestion on the roads. The problem is paying for such mass transit.
One way to pay would be through local option. "(Local option means) Communities have the ability to levy a tax just in their communities in order to pay for something," Dr. Vaughn explains. In Idaho, a few resort communities have local option, but most communities do not. There's also not overwhelming support in the Treasure Valley for local option. "That generally positive attitude about commuter rail changes when you just mention local option," says Dr. Vaughn. "Just about every group becomes less positive."
Housing versus Farmland
Some researchers at BSU are doing research on preserving farmland in Idaho. "To help their research, we included some questions on farmland preservation in the Treasure Valley," says Dr. Vaughn. Although people think housing affordability is an issue, they also think the loss of farmland is an issue. If a town builds a thousand units of affordable housing, it's likely that those houses will go into a cornfield of other farmable land. "So what do you want? Do you want the farm or the houses?" Dr. Vaughn asks. Overwhelmingly, people chose to preserve the farmland. Idaho identity is, after all, tied to farmland and wide open spaces.
Politics in Polling
Some of the survey questions also asked about the level of government that people turn to, and the level of government they think should be providing certain services. "We found some somewhat interesting stuff. People looked most to their cities in terms of where they get their services," says Dr. Vaughn, "but when you ask them what level should be providing services, the number one answer was the state."
There may be a level of confusion as to who actually is providing a service. If someone's trash pickup was skipped on trash day, for example,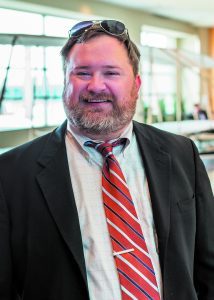 they may not know if the sanitation service was supposed to have been provided by the city, county, neighborhood, or a private company through their homeowners association. When unexpectedly heavy snows blocked the roads over the winter, the city officials were not responsible for clearing that snow, but the people may not know who was responsible.
Some political issues break mainly down party lines. For the issue of homelessness, conservatives are more likely to think that it should be solved by private sectors such as nonprofits or religious charities. Liberals are more likely to want the government to solve it. "But it doesn't exclusively break down that way," Dr. Vaughn says.
Dr. Vaughn's surveys will continue to provide vital information about policy changes and how the people feel about those changes so he can continue to make an impact in the Treasure Valley community. Next time a survey call pops across your screen, your voice in that survey can help him make an impact, too.