Podcast: Play in new window | Download
Subscribe: Apple Podcasts | Android | Google Podcasts | Stitcher | RSS
Anne Glass and Kenneth Howell, Hearing the Call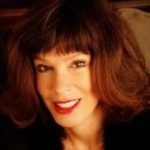 Anne Glass was the first driving mind behind Feed the Gap. The idea came after spending 5 weeks in a Tibetan monastery, and then spending some time in Washington DC. After learning about the pervasive nature of childhood hunger, she decided to return to Idaho. "Idaho," Glass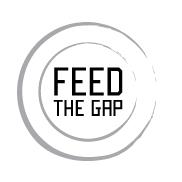 says, "is a very caring community and state. They actually – region by region, throughout the state – actually want to help."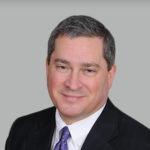 Glass met with Kenneth Howell at a dinner, and when she expressed her ideas, Howell pointed out that she could start her own program. Glass replied, "If we're gonna do this, you're coming with me." They both say that it's been one of the best and most rewarding business partnerships they've ever been in.
Glass and Howell are also quick to point out that Feed the Gap could never have become what it is without the help and dedication of the board. From members who build computer programs to aggregate data, to those who design and run the website, Feed the Gap is a program run by a determined group of individuals who are committed to doing what they can to end childhood hunger in schools.
How the Gap Works, Access to Food in Schools
There are several programs that exist to try and help fight childhood hunger, and a key goal of Feed the Gap is to not duplicate other services. "We can't do everything, and we don't want to do everything," Howell says. In Idaho, 83,000 children do not have food security. One third of those children do not qualify or are not enrolled in Federal assistance programs. "No one else was addressing this issue." Glass explains, "In Idaho there's 27,500 children that fall into this category."
There are several safety nets in place to help children get access to food in schools. "We're about fifth in line," Howell says. First there are the children whose families can afford to pay for food, then there are the federal subsidies for reduced-cost or free meals. Most schools then also have a limited amount of credit issued to each student. However, when that credit runs out, the student gets turned away from the cafeteria line. These are the children who fall into the gap that Glass and Howell are working to fill.
"As kids come to school, they're gonna get a meal." Howell says, "They may not have that resource at home, but we know when they get to school they're going to have resources to have a meal, and they won't have to worry about being turned away from the lunch line."
Feeding the Gap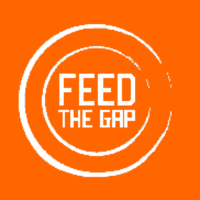 Feed the Gap prides itself on being pragmatic with the scale of their program. They're very committed to sustaining the programs they've started, and are very dedicated to creating realistic, attainable goals. "What we wanted to do was develop a system that was low in cost and was high impact, but also was sustainable and would attract the interest of donors that we would need to fund the program and ultimately, in the long run really eliminate childhood hunger in the areas we were able to establish the program," Howell explains. Feed the Gap also places a great deal of importance on transparency throughout the program.
Research has been a fundamental part of the success of Feed the Gap. They use an invoicing system and software created by board-member Dr. Patrick Shannon to understand the needs of a school district, so they are able to budget accordingly. "The need is great but we understand that most people don't realize that. We didn't, until we began researching," Glass says. Feed the Gap first began in 2012, which was then followed by a year of research. Feed the Gap began funding meals in 2013.
"The average cost per meal is $2.09," Glass explains. "It's just an amazingly low cost to make sure that these children are fed. It's not only humane to feed these children but it's maybe one of the best things we can do for education, because a hungry child cannot learn."
Future Plans
Feed the Gap has plans to expand to 12 more school districts within the next three years. Though they are very careful with projections, and make a point not to overextend their reach, Glass and Howell say that there are future plans to expand to all of Idaho. Feed the Gap has also run a brief pilot program in Washington State with great success. Beyond the expansion of their program in schools, Feed the Gap is looking to expand beyond their current board of volunteers, hoping to have at least one full-time employee to help with the day-to-day mechanics of running the program.
Get Involved
To learn more about Feed the Gap, visit their website.