Podcast: Play in new window | Download
Subscribe: Apple Podcasts | Android | Google Podcasts | Stitcher | RSS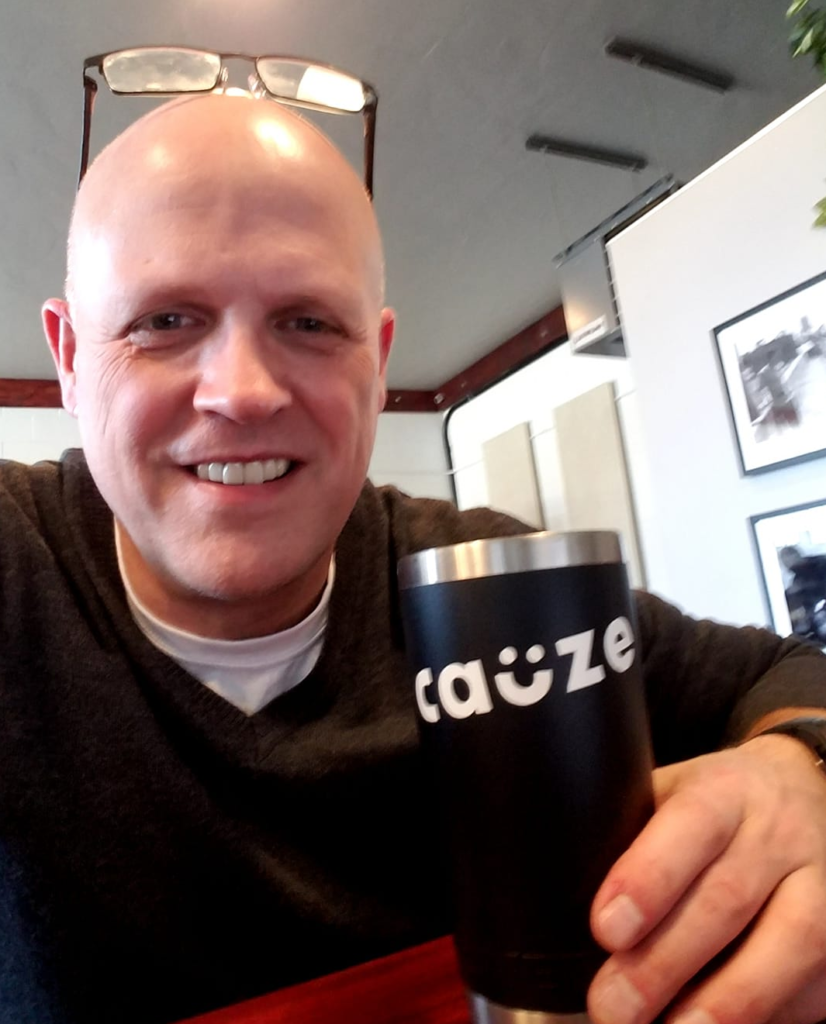 Jason Hausske is the founder and CEO of Cauze, an app aimed at revolutionizing how we give to nonprofits. The idea for Cauze had been percolating in Jason's mind for about ten years. He would buy a coffee and five cents would go to a charity, or buy something from Amazon Smile and a portion would go to a charity. As cool as that giving was, it missed the mark on social connection. How do you make it better?
Hausske saw large organizations using donor-advised funds and thought, "Could we democratize that? Could we create a donor-advised fund with $5? Could we put a donor-advised fund in the hand of every individual?" he asks. The answer is yes.
Make It a Cauze
Cauze is a social network for giving. "It's like your own personal foundation on your phone," Hausske explains. "You have the ability to act when inspired. To give to any charity in the world with the touch of a button, any increment, in a very social way."
Cauze connects to your credit card which allows participants the freedom to give quickly, whenever inspiration hits. The app also allows users to set aside money for future giving. "You could do payroll deduction into your own donor-advised fund," he says. With payroll deduction, a set amount would go to your fund, and from that fund, you can donate whenever you're inspired. "Ultimately, it's just an easier, more fun way to give," Hausske says.
Employers can use Cauze as well. Historically, adding charitable matching to a benefits packages was very difficult because of the administration. Cauze aims to change that, making it simple for employers. Employers can also use Cauze as a recognition tool, giving to an employee's Cauze fund and empowering the employee to give to what inspires them. "It's a totally new way of thinking about giving," says Hausske. 
Make It Social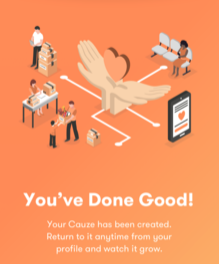 When someone gives, their followers on Cauze can see that they've made a donation and can make donations of their own. Participants can also share it on Facebook, which allows friends to add to their donation. The gift gets amplified. "And this is where I get excited because it is social, it is reciprocal," Hausske says. "We want to be known as givers." It's not bragging, it's just that we all want to be seen by our peers and communities as someone who gives back. "You can do that in physical events, but you can also replicate that online," he says. "It finally allows the crowd to be mobilized to give."
Make It for a Target Audience
There are two types of givers. The first are activists, who are very passionate about their main cause. It's their thing. The second are casual givers. They give here and there when they're inspired, and they are often inspired by friends. They may be supporting a friend's cause, but what they are really doing is supporting their relationship with their friend.
"Our target audience is casual givers," says Hausske. "It's about social connection with our friends, and I think that's the audience that's been left behind." They don't want to fundraise, they just want to give. Now they can with Cauze.
Make It Change Philanthropy
"We genuinely want to change philanthropy," Hausske says. "We want to change how it's done, we want to change how we engage." The key is connecting people. There's a lot of research on the dopamine hit that we receive when we give. "Now imagine doing that with your friends and connecting and finding common ground."
Make It Yours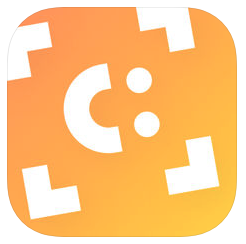 You can set up a Cauze account of your own and change the world by visiting the website. Businesses interested in setting up charitable matching through Cauze can learn more on their business site – business.cauze.com