Podcast: Play in new window | Download
Subscribe: Apple Podcasts | Android | Google Podcasts | Stitcher | RSS
Wyatt Schroeder, Making Change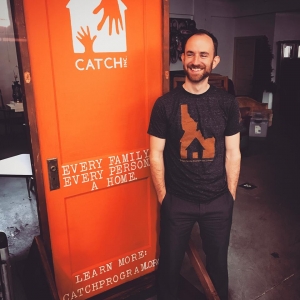 Wyatt Schroeder is the executive director of Catch Idaho, which helps resolve issues around homelessness in Boise. Schroeder started out in politics doing campaigns, and fell in love with the grassroots side of social change. However, after a few campaign cycles, he was burnt out. "I was hearing and working with a number of candidates who were using words like 'low income,' using words like 'poverty,' and I knew that they knew as little about those words as I did," says Schroeder.
He decided to do a year of AmeriCorps, living below the poverty line and helping with low income home repair, mostly for older folks. "I fell in love with the stories," Schroeder says. "I realized that I had been taking housing for granted, and so just hearing those stories and living with these folks for a year, that's when I made the turn. I want to work in housing, and I want to make sure that everyone's got the same housing opportunities that I had."
After moving to Boise about three years ago and working for Catch Idaho for most of that time, he felt that making a difference was possible. "The town is developing enough that if you've got enough want to roll up your sleeves and to dig in, you're going to get the opportunity," he says. "If you want to make social change, just get to work."
Making a Difference with Catch Idaho
Catch, which stands for Charitable Assistance To Community's Homeless, has a core model of housing first. "It's our vision that every family and every person has a home, and we believe to our core that not only does every person and every family deserve a home, but if you think about it from a health perspective, everyone needs a home," says Schroeder. If there's a family staying on the street, in a shelter, or in their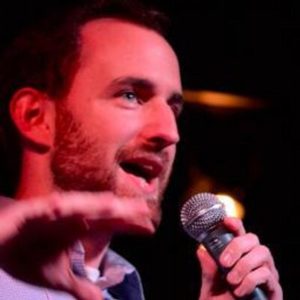 car, it's Catch's job to get them into permanent, safe, stable housing as quickly as possible. "We'll sponsor that rental assistance while they're in the program, and they'll get extensive supports working with a case manager and our team," he says. Catch connects them to health and welfare, labor opportunities, gives them rental education to make sure they understand their lease, connects the children with schools and counselors, and helps address issues like addiction, mental health, financial independence, and life skills. They give the family the skills to survive the next crisis that hits them.
Ninety percent of a child's brain develops in the first five years of their life. When their brains develop in the traumatic, unstable experience of being homeless, they have to work to overcome it forever. "The research on this is unequivocal and almost haunting," says Schroeder. "What happens to you as a child tells you more about what's going to be your life as an adult more than anything else." It costs the taxpayers more as well, since that child is more likely to develop depression, autoimmune diseases, and other complications. "We need to intervene quickly," Schroeder says. "We need to house people first, because there's no replacement for the stability of home."
Past Struggles in Making a Difference
Homelessness wasn't widely discussed until the 1980s, when more people began living on the streets than had been since the Great Depression. The country responded by building a robust system of shelters designed to house people for one night, assuming they'd work their issues out the next day. That worked for some people, but not for many.
So the country built a transitional housing system that gave people two years of housing. "What this created over the course of a couple decades was this thought that people need to be ready for housing," says Schroeder. "It's a natural thought built into our social norms, that you don't deserve housing immediately, you deserve housing if you go through these steps." Although well-intentioned, this makes very little sense. "People shouldn't have to be ready for housing. Everyone needs housing immediately," Schroeder says. "Once you're in housing, then medical management can do its job, mental illness treatment can do its job, addiction counseling can do its job."
So Catch believes in housing first. Along with housing, they give intensive support to help the tenants handle the responsibility. "We're in this together," he says. "I'm a firm believer that housing first works for every population."
Making a Difference with a New Collaborative Facility
On September 20th, 2017, Catch and a long list of collaborators broke ground on New Path community housing, which targets the 40 most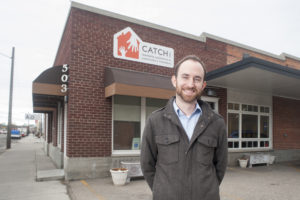 vulnerable chronically homeless folks in the community. Those 40 people will be housed and given intensive supports and everything they need to become healthy and stable. "The number of partners who are coming together is just a laundry list of big players that are finally around the same table," says Schroeder. "Collaborations like this don't happen very often. It will be awesome to see, and even more awesome when we finally get to house 40 people who our community may or may not have believed we ever could."
The new community housing will not be a shelter, but more of an apartment complex. The tenants will have a lease in their name, a key that opens only their door, property management to help them solve problems, and a sense of community. The two main differences between New Path and an apartment is that one, New Path will have a housing specialist there, a case manager, recovery coach, and links to mental health treatment, all on-site to eliminate the transportation barrier, and two, each tenant will receive a rental assistance voucher. The tenants will always pay 30% of their income, so as they become more stable and their income goes up, their contribution will go up as well.
Schroeder is expecting that most tenants will stay in this type of housing for about 4 years before becoming stable enough to move on and open up the slot for the next person.
Plans to Make a Difference in the Future
The Boise community cares about homelessness and has conversations about it. "I view that as a positive pressure on folks like me to speed up, to try harder, to work more," says Schroeder. "It matters because people's lives are actually at stake. I think we need to keep pushing the conversation. Catch is going to serve more clients this year than we ever have before."
Catch will be forming a partnership to build an 'emergency room' to end homelessness, allowing them to have a unified data set and come together with their collaborators to meet once a week as service providers to look at the same names and see who can help each person. "Things like that are setting us up to finally have the systems, the collaborations, to end homelessness," says Schroeder. Catch can't do it alone. "True community investment and community integration is a deeper conversation that truly makes this a livable community for everyone," he says.
To learn more about Catch Idaho, check out the website.