Podcast: Play in new window | Download
Subscribe: Apple Podcasts | Android | Google Podcasts | Stitcher | RSS
Jeff Reynolds
Best described as a serial entrepreneur. His interest in business began at a young age, and since graduating with a degree in journalism, he's begun several companies, including Wevorce and Netcamps. He stops by the Idaho Speakeasy to discuss software, relationships, and niches.
His Software Startups
After realizing he was unhappy at his job as a marketing coordinator for a food analytics company in Portland, Oregon, Jeff Reynolds came to Boise for what was supposed to be a two-year hunt for experience, but "here I am, twenty years later," he says.
In addition to running marketing agencies for several years, Reynolds also did side projects of building eCommerce websites and selling them. He had a project that hit, and had the rare opportunity to go to California and take part in Y Combinator, the number one startup accelerator on the planet.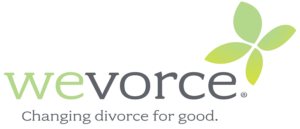 He eventually moved that startup, Wevorce, back to Boise. Wevorce uses technology and software tools to make divorce amicable and affordable. "My parents are divorced," explains Reynolds, "so that's why I was really passionate about trying to fix it. It causes a lot of pain for a lot of people for a lot of their lives. We try to solve that." Wevorce uses mediation techniques to look at the financial and emotional issues of divorce, and has been featured in The New York Times, USA Today, and on Good Morning America.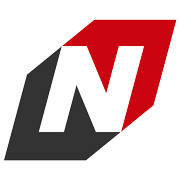 Reynolds started another small company called Netcamps, which is like Eventbrite for camps. Netcamps is a SAAS company that helps coaches all over the country manage their registration. It's designed to be very simple and usable for people who don't do software as a full-time job. "They do it once a year. They don't want to have to relearn this complicated software," says Reynolds.
It's All About Relationships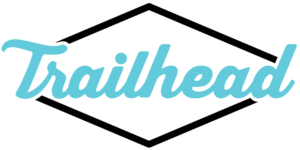 Reynolds started helping out at Trailhead, which experienced month after month of growth in terms of membership while he was there. "Trailhead is Boise's startup hub," says Reynolds. It provides a place where entrepreneurs can grab a desk, have an internet connection, work, and meet other entrepreneurs. Trailhead also has programs such as Idea, Set, GO and Startup Now that expose members to experts and volunteers in the community, leading to introductions and relationships. "It's always relationships," says Reynolds. "Life is still relationships."  
One relationship can go a long way. One of Reynolds' connections from BSU is starting to run camps for a sports marketing company and now partners with a company out of San Diego that is connected to the NFL, so now Reynolds is also connected with some members of the NFL.
Those relationships are valuable for marketing your product. "It still really is a lot of personal relationships," says Reynolds. "Our business mostly comes from customers who love the product and talk about the product." To make it as easy as possible for his customers to talk about his product, Reynolds focuses on constantly improving the product. Marketing has morphed into putting lipstick on a pig, but is really about having an amazing product and communicating its value so clearly that word of mouth gets fired up.
The relationships you form will in turn form other relationships. One example of how Reynolds improved his product which led to more connections is that a coach who was running a camp and using a parent helper would, in the past, have had to give that parent helper his password and access to the software. Reynolds adjusted it to allow the coach to invite the parent as a separate collaborator. Now when the parent takes their child to another camp in the future, it's likely that they will talk about Reynolds' software to the organizers of that camp, as well.
The Future Is in Niches
Reynolds recently had a conversation with a New York Times reporter stemming from a study claiming that startups are hiring fewer people. Large companies like Micron and Facebook are becoming fewer, and small one to two-person companies are taking over the world. "The new opportunities are in niches," says Reynolds.
Netcamps, for example, is a niche of a niche of a niche. The big folder is registration software. A niche within that folder is camp registration software. And Netcamps is one niche smaller than that, as an easy-to-use camp registration software. "It's down to these niches, and those niches have a sort of gravity to them. They can't get that big," says Reynolds.  
That's not a bad thing, because anyone can do it. "It's never been cheaper in history to start a company," says Reynolds. You can do it in your garage.
Opportunities in Software
"I like software because you can leverage it," Reynolds explains. "You create it once and it keeps going. It doesn't mean it's done. It's never done. But it has more leverage power than any other business model." An entrepreneur can build software out of their head and leverage it without a need for capital.
Software can even help us solve hard problems, such as how to handle traffic and public transportation as Boise grows. What is the fastest way to move the most people? How do you inspire people to rethink their habits and get our of their cars? Boise, unlike some larger cities like New York, grew up around having personal transportation. How will we change those habits? Who will pay for it? In the hands of the right entrepreneur, Reynolds believes that software can help answer all of these questions.
Jeff Reynolds