Podcast: Play in new window | Download
Subscribe: Apple Podcasts | Android | Google Podcasts | Stitcher | RSS
Brooks Dame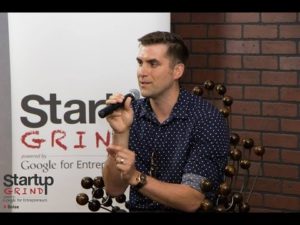 Brooks Dame is the founder of Proof Eyewear in downtown Boise. Although Proof was founded in 2010, its roots can be traced back to the 1950's when Brooks Dame's grandfather, Bud Dame, started a sawmill in Fruitland, Idaho. Three generations of the Dame family have grown up with sawdust in their veins and a strong work ethic in their hearts, and the care and work they put into Proof proves it.
The Value of Hard Work
Brooks Dame is a third generation sawmill worker. As kids working at a sawmill, Dame and his brothers were the low men on the totem pole. His dad wanted to raise kids who knew how to work and weren't afraid to get their hands dirty. "We never had cush jobs. We were never in the office," says Dame. "We were always sweeping sawdust, and one of our first jobs was picking up cigarette butts in the parking lot."
Although it wasn't glamorous, it did result in kids who were not spoiled or entitled. Dame was raised on the W Principle — "Wishy washy wishing, won't work, work will." If you want something, work for it.
The Values of Proof Eyewear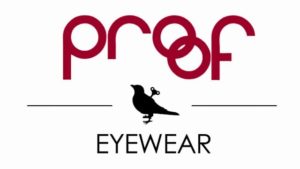 When Dame founded Proof, he built it on three core values — Proof is eco-friendly, respects its heritage, and gives back. "We're an eco-friendly eyewear company. That's first and foremost," says Dame. They started with wood, but they've also added recycled aluminum to the materials, and their acetate is made from a cotton-based woody material instead of oil products. "Being eco-friendly is a big deal," he says.
Heritage is also a big deal. "We've been in the wood business for a long time, so we kind of feel this is an extension of the wood business, taking that old school business and putting a modern twist on it," Dame says. "So we really tout the heritage of the company. We've been around since 2010, but we feel like we've had a heritage in the wood side of things for a lot longer than that."
Proof also values giving back, and they put a large portion of all their sales back into the community. "We feel like we're global citizens, so we go out and do projects and eye camps." They've been to India, the Philippines, El Salvador, and Uganda. "We go out and see the world and make an impact on other people's lives," says Dame. "We really feel like the idea of giving people a hand up and not a hand out is important."
Sticking to Their Values on Shark Tank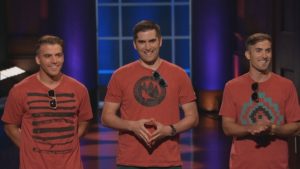 At the urging of some friends who were fans of Shark Tank, Dame applied to go on the show. Out of the ten thousand-some people who applied, Proof was among the 80-100 selected. From the start, Dame stuck to his values. When Shark Tank wanted to fly only him to Los Angeles, he insisted instead on having his two brothers, both also heavily involved in Proof, come as well. Shark Tank agreed, and the three Dame brothers were flown to LA.
"We pitched, and it went really well," says Dame. They got two offers, but Dame felt that the offers were undervaluing the company and had too little of an emphasis on giving back. "It's bigger than just sunglasses for us," says Dame. "We really like the idea of employing people locally in the community, and the give back portion is a huge piece of what we do, and being able to do that is important for us." They turned the two offers down.
Even though they walked away having turned down both offers, Dame was pleased with how it all turned out. "When it aired, it was actually really positive," he says. "It showed the family business, it talked a lot about the passion, the brothers, the family, all that." At the time, turning down those offers was scary, but they did the right thing. "Looking back on it now, I'm really glad that it worked out the way it worked out," says Dame.
Maintaining Their Values Going Forward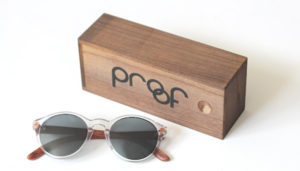 The retail industry is struggling. "Right now I think the big challenge that we have as a company is trying to figure out how we continue to support retail and be able to do more online without upsetting the retail side," says Dame. They have to keep afloat to keep helping their global community. "We've got to be able to make money, lower overhead, and support our employees to be able to do these projects overseas." A big focus for Dame is maintaining that. "I'm really focused on the philanthropic side," he says. "I'm really passionate about that, and built that in to the constitution early."

To learn more about Proof Eyewear and the good they do, visit their website.