Podcast: Play in new window | Download
Subscribe: Apple Podcasts | Android | Google Podcasts | Stitcher | RSS
JennyQ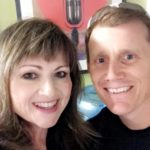 A livestreaming consultant, speaker, and author who hosts and cohosts international live-streaming shows. She was recently ranked by Klout as the number two livestreaming expert worldwide. She visits the Idaho Speakeasy to discuss making genuine connections through livestreaming.
Long Line of Entrepreneurs
JennyQ comes from an entrepreneurial family. Her grandparents were immigrants to America from Czechoslovakia, and landed in a Polish neighborhood. Wanting to fit into the business community, her grandfather changed his last name to a more Polish-sounding name. The name change was "personal branding before it was a thing," says JennyQ.
Real Connections Through Livestreaming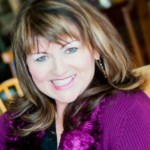 "Two years ago, I was bitten hard by the livestreaming bug," says JennyQ. Her friends had been talking to her about Periscope, but she didn't see the appeal of watching, say, somebody in New York make food on it. As people continued to tell her about it, she decided to take a serious look. "And then the magic happened for me," she says. "I was on watching Josh Greenbaum. This app was only three months old, and he already had 50,000 followers, and there was a lot of engagement." She watched Greenbaum connecting with people all around the world, and "that's the moment I got it," she says. "There were real connections being made here."
Getting Herself Connected
Jenny Q jumped into the world of livestreaming during an event with Vincenzo Landino and Applebee's called Taste the Change. People from all over the country were going to different Applebee's restaurants and broadcasting from each one, but they didn't have anyone broadcasting from Boise. She asked Landino how to be a part of it, and he said he was out of budget. "I don't care about the money," said JennyQ. "I want to be part of this cool thing that's happening!" So she went to Applebee's and botched everything. Her wifi, lighting, and audio were all poor, but she did it.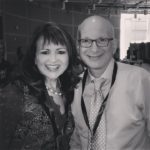 From there, she moved on to Blab, which no longer exists. She interviewed people who had demonstrated excellence in their fields, such as Bob Burg and Don Miguel Ruiz Jr.
Not everyone was as sold on livestreaming as she was. A local colleague told her that she was either going to be the smartest person from doing all the livestreaming, or just a fool. "I'll never be a fool, because number one, I'm making genuine connections and building relationships with people, and number two, I'm having fun," says JennyQ. "That's never going to be a waste."
Getting Others Connected
"Most people already have everything they need to go live," JennyQ says. "Start with your phone, laptop, or desktop with your webcam. All you need is decent lighting and decent audio to get started."
Some people want to be shown exactly what to expect, how to do it, and how to avoid mistakes. "That's where I come in. I do workshops and live training on Facebook," she says. Although she started off with a daily show, she doesn't recommend it to others. She learned a lot, but it was exhausting. "Tippy-toe in and try it, see how you like it," she says.
There are hard lessons along the way. "I think the biggest thing is not being willing to go through the learning curve," she says. "Personal growth hurts. Livestreaming puts a magnifying glass on life, on people, on behaviors, and it's going to do the same thing for you." People go back and watch their first livestream and are super critical of themselves because they see things about themselves that they didn't see before, some good and some bad. "Be kind to yourself," says JennyQ. Embrace your mistakes. "Just be okay with your humanity."
JennyQ recommends Calendly for setting up livestreaming guests and interviews, and her Facebook page for help and resources.
On the Horizon
JennyQ is starting a new podcast and building up her library of interviews for it. She's also involved with Women Ignite International and has joined up with founder Sheli Gartman to do a show called Ignite Your Life. #IgniteYourLife
She's also going to continue livestreaming. "I'm super passionate about the livestreaming," says JennyQ. It's a tool for people to get their messages out, and she's met people through it who have changed her life. "I want to teach people how to get their message out to the world," she says, "because people are hungry for it."
Where to find JennyQ