Podcast: Play in new window | Download
Subscribe: Apple Podcasts | Android | Google Podcasts | Stitcher | RSS
The Writing Life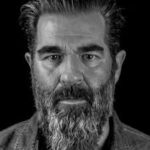 Acclaimed author Alan Heathcock stops by the Speakeasy to share what he's been up to since the publication of his award-winning story collection, Volt. Heathcock has traveled the world as a writing teacher but makes his home right here in Boise. Over pints of Oktoberfest at Prost!, he discusses his background and advice for the writing life, including:

The friendship with novelist Anthony Doerr that brought him to Boise,

How a suicide and a story about a mud puddle urged him to write,

The role of empathy in storytelling,

How aspiring writers learn to recognize quality writing and assess their own skills,

Strategies for writers who don't have access to an MFA program,

Heathcock's rituals for his daily writing routine,

Maintaining the writing habit while traveling and teaching,

Mistakes aspiring writers make,

And much more!
Volt: Stories by Alan Heathcock is available online and locally at Rediscovered Books. For more information, or to contact Heathcock, visit his website.