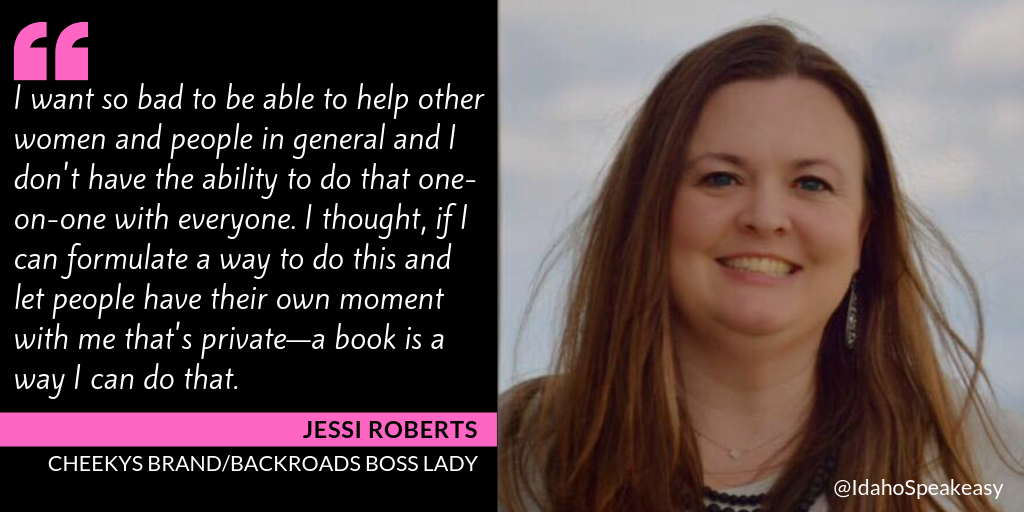 The Journey to Success
Jessi didn't come to success easily—a fact that has helped shaped much of the messaging and values of Cheekys Brand. Growing up, Jessi felt like an outsider—due in part to her families instability and lack of resources. The family lived on Air Force bases, moved frequently and experienced intermittent bouts of homelessness. For Jessi, not being able to have the same experiences as other people was formative, and making Cheekys Brand affordable and accessible was in part an answer to that experience.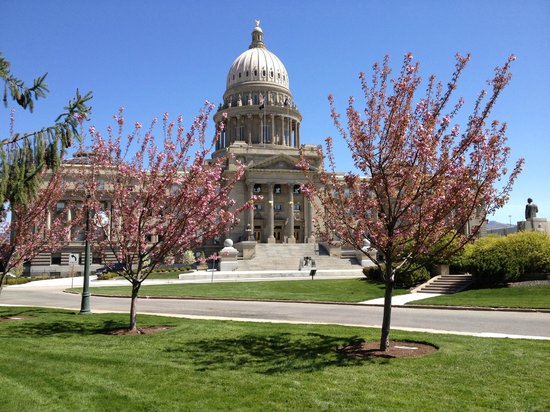 A Texas native, Jessi moved to Idaho in 2000. She jokes that she got tricked into visiting Boise in April, which in the bloom of Spring, was easy to fall in love with at first sight. Moving states didn't necessarily make things easier, and Jessi still felt like an outsider—due in part to Idahoans' habit of being unfriendly to out of state transplants. But she settled in and eventually Jessi and her family moved from Boise to a more rural area where she began toying with the idea of starting a business. As she reflected on her own family's career background—mostly in cars and plumbing—she decided to do something decidedly more feminine and fun. Using her entire savings of $7,000 to start-up, the business was initially conceived as a tanning salon with some retail. When merchandise started flying off the shelves however, she switched gears, sold the tanning beds and focused entirely on retail.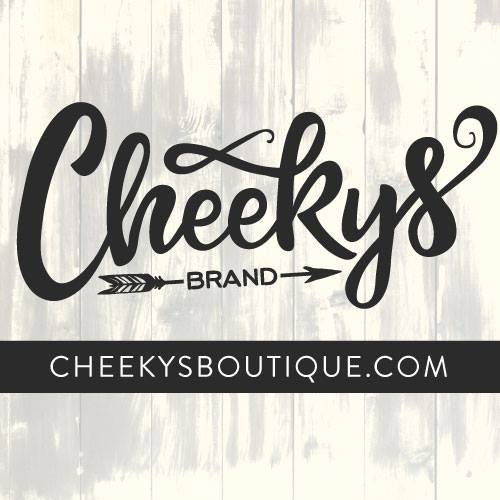 Building a Community
Jessi found she was a natural at crafting relationships and building a community held together by acceptance and loosely aligned values. Cheekys started around the same time Facebook was taking off and they used the tool to their advantage. Even though their Facebook numbers are lower than some brands of similar size (they don't buy followers), they rival big brands like Cabellas when it comes to engagement.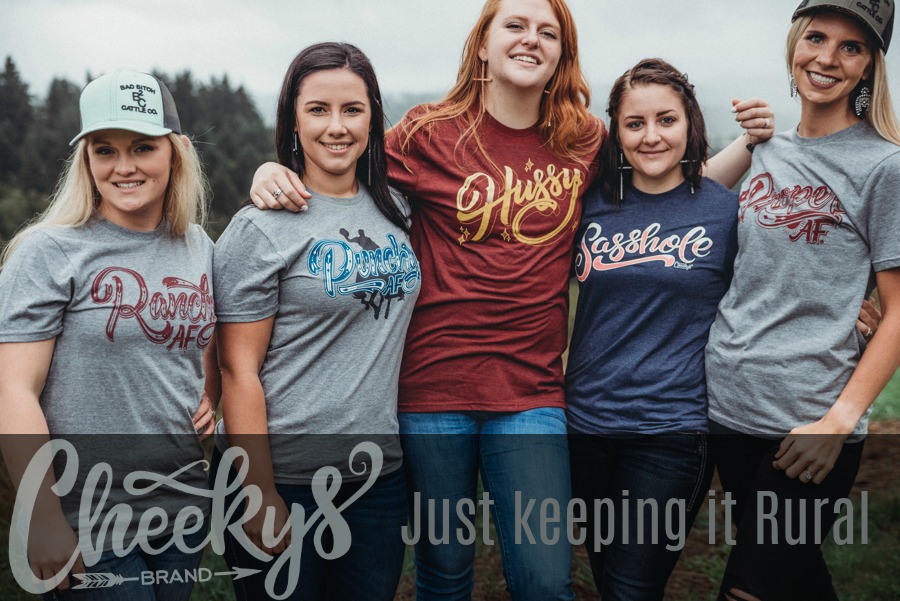 Part of the foundation of the Cheekys Brand is accessibility. Jessi says that even though Texans have started some of the most popular and fun brands in America, she couldn't necessarily afford them growing up. For Cheekys, she wanted to offer a great experience that would allow people from all economic circumstances to enjoy and purchase their goods. Cheekys is successful largely because it's a community first—one that Jessi says happens to sell products as a means to support those relationships.
Cheekys Sass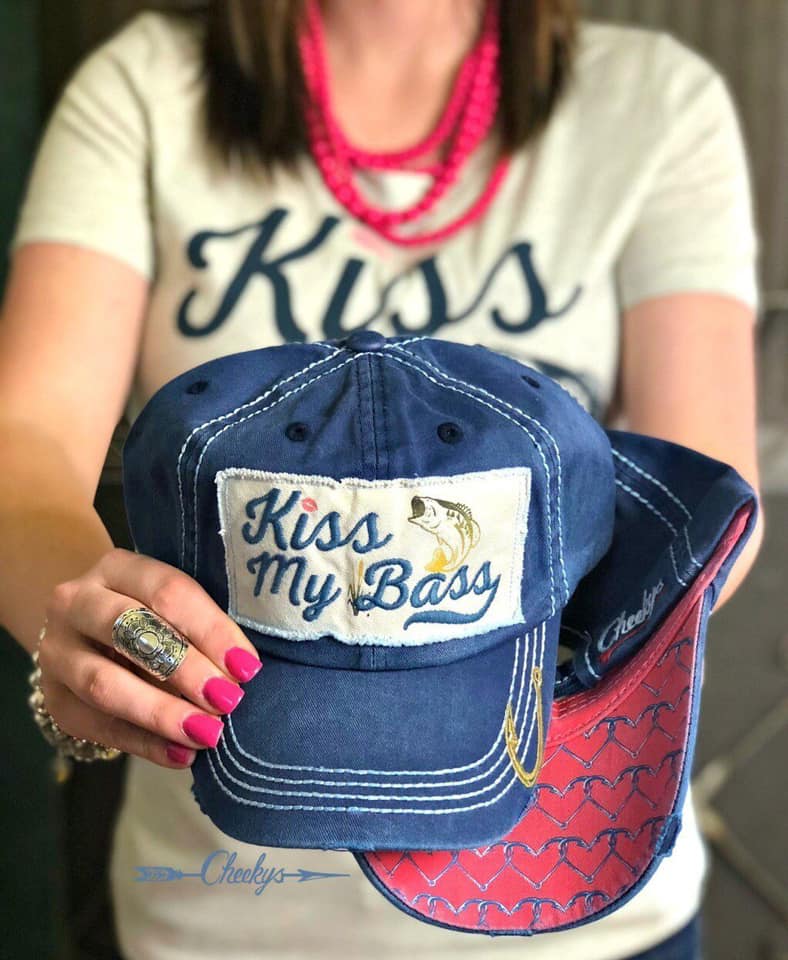 Cheekys products are a little Idaho and a little Texas. Jessi describes their design direction as having a Texas attitude, but pared down with the outdoorsy and down to earth vibe that is all Idaho. They aren't afraid to speak their mind but also have lines that they won't cross. The Cheekys Brand demographic is best described as the girl next door and women who aren't afraid to work, but still want to look and feel good. The brand has undeniable sass and their cheeky slogans are funny but harmless. They also pull in positive and faith based messaging in their hand drawn t-shirt graphics.
From Retailer to Designer and Manufacturer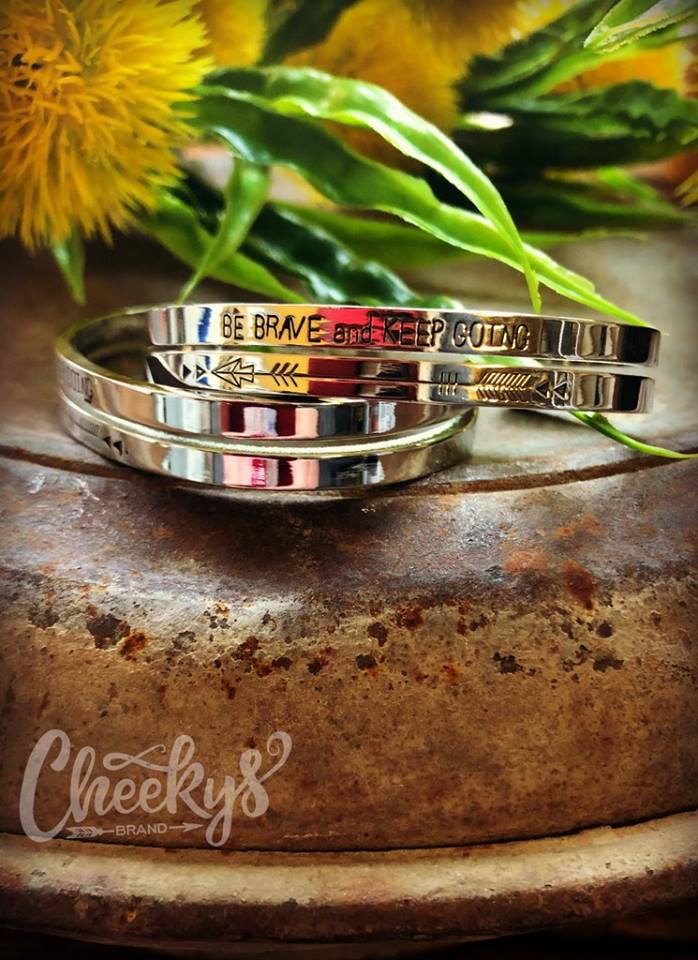 When Jessi started, she ran a booth at various fairs and rodeos and quickly realized that vendors were selling a lot of the same things. She also noticed that the designs being sold weren't resonating with the market—in part because they were being created and produced overseas by people unfamiliar with the western experience. A lot of what was being sold didn't even make sense. It was a natural evolution for Cheekys to move into designing and manufacturing items that spoke to an authentic experience of the American West. While the company started creating their sassy printed t-shirts first, Jessi says that today their biggest seller is jewelry and they offer everything from tea towels and home decor to footwear.
Manufacturing America Abroad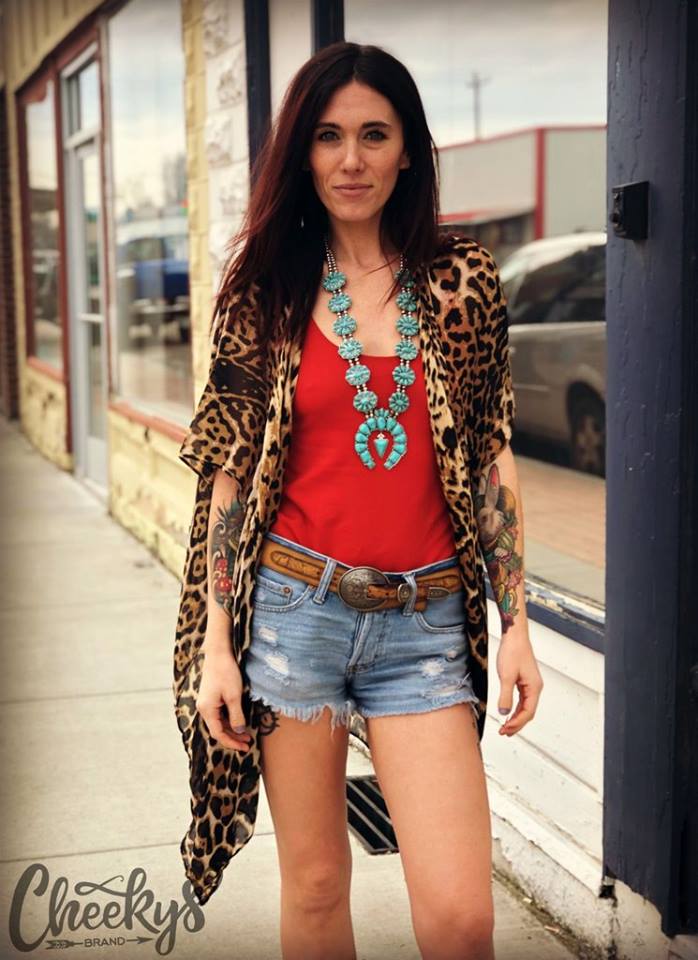 Jessi's entire philosophy for building her brand was to connect with people as regularly and as authentically as she could. For her, working with people from all over the world to design and manufacture Cheeky's merchandise is part of the fun. Much of the company's jewelry is designed by artisans in places like Idaho, Texas and Oklahoma, but also as far as Venezuela, Pakistan, Korea and China. Jessi is passionate about the merchandising and import/export side of the business and says that connecting with people from around the world has been one of her favorite parts of the business. Connecting with such a wide variety of designers and makers would be a difficult task for most, but Jessi's secret sauce is her inborn ability to craft genuine relationships in a natural way. When she sees a product she likes, she simply connects with the maker and starts a relationship. Those simple conversations have been the foundation for the company's ability to offer such a wide variety of custom designs.  
Backroads Boss Lady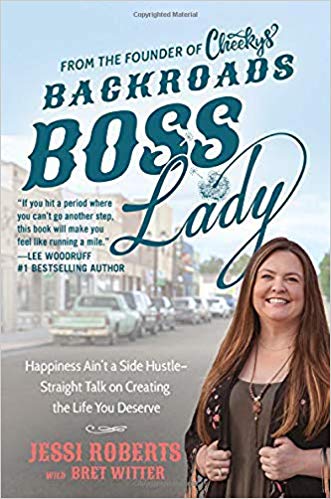 Backroads Boss Lady is part memoir, part business inspiration and writing it, Jessi says, was a journey in itself. In the book, she faces down everything from a difficult childhood to domestic violence. Initially she thought she was writing a business book and was surprised at the deeply personal and raw tone it ended up taking. The book's essence is about how to achieve contentment without losing drive. The notion of a set finish line to life is something that Jessi says is fantasy. If life is a race, learning how to enjoy running is far more important than crossing the finish line. For Jessi, wishing away any phase of a business is tragic while appreciating every step is where the real pleasure is.  
Even though Backroads Boss Lady transformed into much more than a business book, Jessi says she started writing it as a way to provide tools to what she calls 'everyday people' who are "turning the lights on—figuring out how to have enough money to turn the lights on—cleaning the toilets—doing the actual work." Jessi wanted to show up and give advice to entrepreneurs that was more than simply 'work harder.' She wanted to be able to address the comparison game that happens in the world of entrepreneurship and challenge people to really question and define what success looks like to them personally.
Jessi wrote Backroads Boss Lady with co-author Bret Witter, who she insisted share the cover credit along with her because she wanted people to know that she had help with the writing. This relationship, built on respect and frequent communication, helped her work through some of the more challenging stories. Jessi says that reading the book for Audible was the most difficult part of the process and letting the world know the details of her life was a scary and raw experience. Jessi's audible recording is filled with real emotion, including tears and laughter, and she says that reading it in a real way was important to her.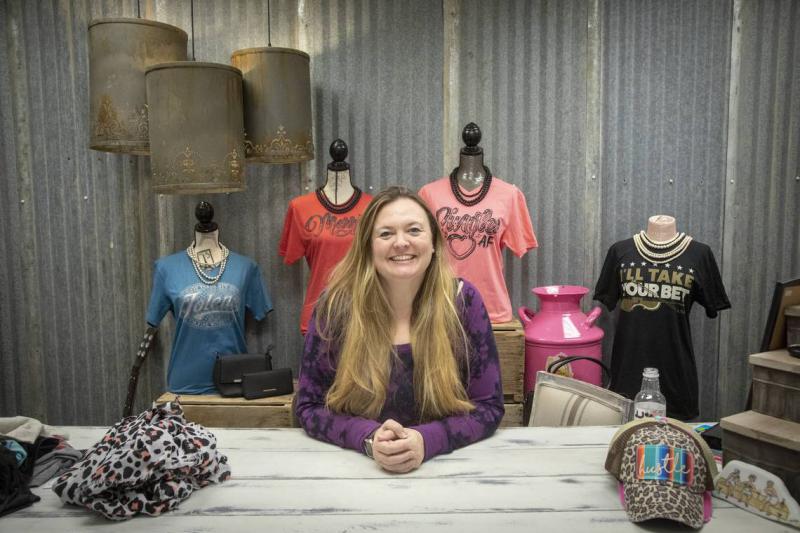 While it would have been easy to write a business success book, it was more important for Jessi to be honest about her hardships. Even if it's cliche, she says that showing people how she was able to succeed despite the difficulties she went through—makes it easier for people to know that they can succeed too. While it's not important that people have similar life experiences, understanding and articulating how to rise above any hardship is perhaps one of the greatest outcomes of the piece.
If you want to learn more about Cheekys Brand or get something for yourself, visit: www.cheekysboutique.com If you want to read Jessi's book, you can buy it from wherever books are sold.
 Listen to the full Idaho Speakeasy interview: idahospeakeasy.com/jessi-roberts