Lori Fascilla: The Woman Behind the Giraffe
Lori Fascilla is the Executive Director of Giraffe Laugh Early Learning Centers, and has been with the organization for 27 years. Her leadership within the organization allowed for its growth, development, and influential impact into local neighborhoods. Their four locations provide child care and education for pre-kindergarten children to ensure school readiness and empower families to build strong futures.
Giraffe Laugh
Giraffe Laugh was created in response to the need for drop-in child care in Boise. Programs are offered for children, as young as 10 days old, to allow young, working mothers the ability to attend their work or school. The organization provides infant, toddler, and preschooler care in addition to their summer programs for school aged children. They also maintain a long running pantry program, which gives free food to underserved children to ensure proper dietary nutrition.
Fascilla partners with organizations like Ballet Idaho and the Botanical Gardens to provide cultural and educational experiences for children. They also offer swimming and gymnastics lessons, and have recently received a grant from HP to provide classes in coding.
Giraffe Laugh is a nonprofit that receives funding from United Way, City of Boise, and The Idaho Community Foundation. There is also a strong community of individual donors who help support Giraffe Laugh's mission. Individual donors commit for 5 years to serve a child all the way through the program. The staff at Giraffe Laugh is a mix of nurturing people, many of whom have four year degrees in Early Childhood Development, that are passionate about child education and impacting underserved families.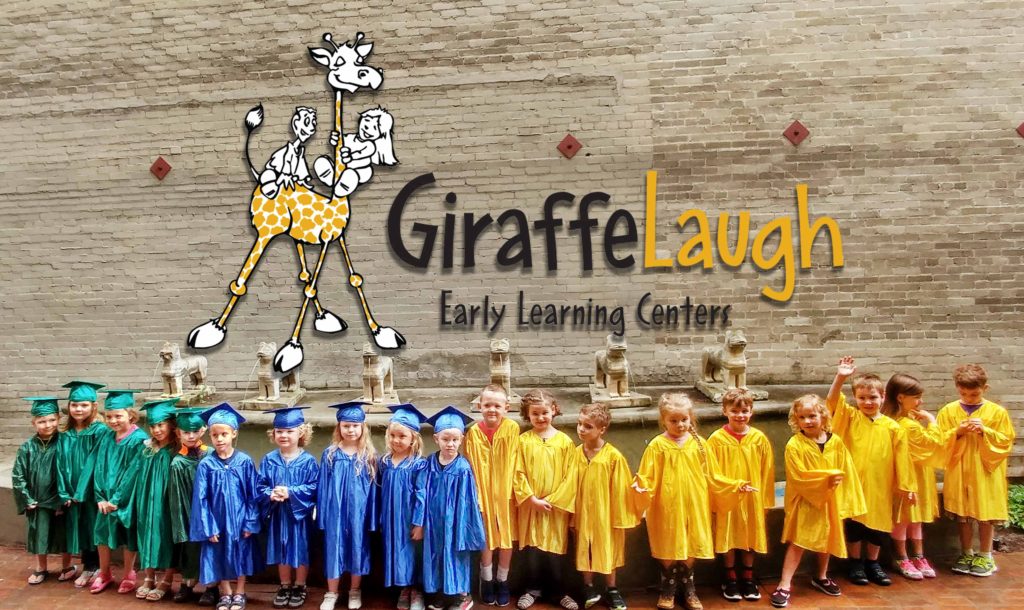 Importance of Early Childhood Learning
At the age of 3-6 months old, children's brains are only 25% developed. Their development reaches 90% by the time they enter kindergarten. When given quality care and social interaction during those developing years, it lays a foundation for success that lasts the rest of their lifetime.
In Idaho only 50% of children are ready for kindergarten by the time they enter it. "If we're not dealing with this now on the front end, we're dealing with it later in so many other issues in school or the criminal system," cites Fascilla. By investing in early education there's a $7-17 return on the investment by the time that child reaches college age. A good foundation helps guarantee the child develops social and educational skills needed for them to succeed through high school and into higher education.
The program also helps educate families on childhood development, arming parents with information on when developmental stages occur and what they entail. In addition to this, they teach parents the behavioral habits of their child during these stages.
They also give children the skills needed to talk about their feelings. By doing so, it empowers children to speak up on tough issues like abuse and bullying.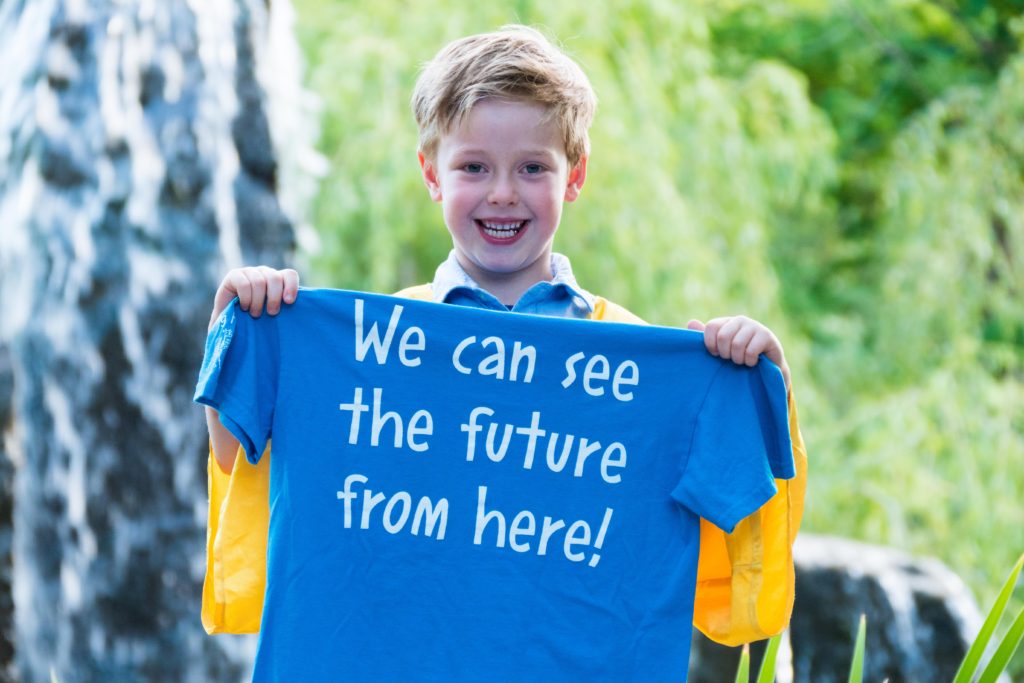 The Children of Giraffe Laugh
"It doesn't do anyone justice to separate and segregate families," states Fascilla, in reference to Giraffe Laugh's "Real world mix." Some families are middle to high income while some are low to no income. Giraffe Laugh allows children of all economic upbringings to interact with each other.
However, for every child they say yes to, three are turned away. The waiting list to get in is currently around 500 children long. "The ultimate goal to me is that every child in the Treasure Valley has access to quality early childhood education…one way or another," says Fascilla.
Giraffe Laugh offers Little Shoes, Big Dream tours twice a month, so people can see what the programs offer and if they want to get involved.
If you're wanting to enroll your child in an early learning center, Fascilla advises you to apply to as many as you can and as early as you can. Even if you've recently become pregnant. The Idaho AEYC website has ratings available for all programs, and waiting lists can be over a year long. The Idaho Child Care program also lets you apply for subsidies to help with costs.
While you're waiting to get into a program, there are many things you can do at home to help ensure your child's success. Reading and talking to your children helps increase brain development. By age 3 there's a 30 million word gap between lower and higher income families. Reading, in particular, introduces children to many words they wouldn't hear in normal day-to-day conversations.
More Information
You can visit Giraffelaugh.org for more information.
Check our Lori speaking at Impact Club:

Listen to the full Idaho Speakeasy interview: idahospeakeasy.com/lori-fascilla