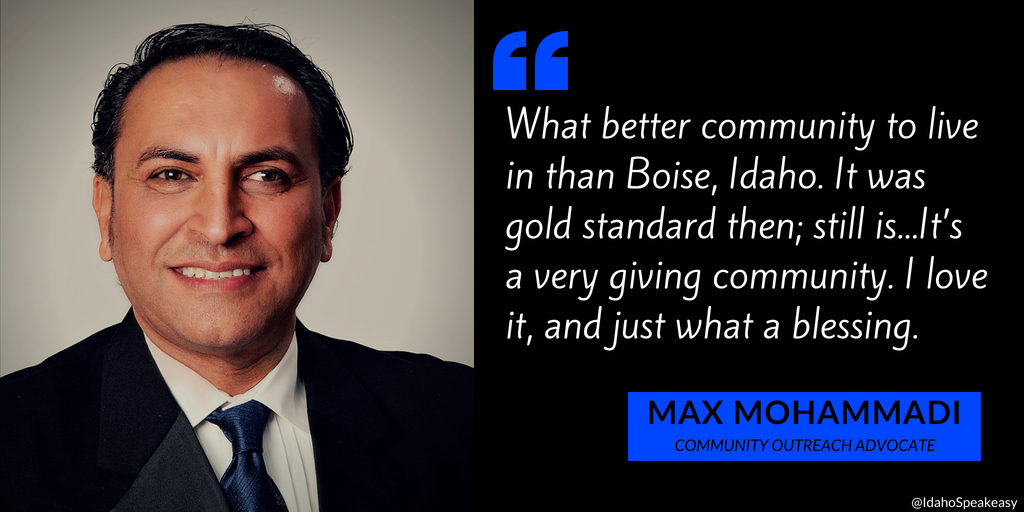 Boise Roots
Born in Iran, Max Mohammadi moved to a small town outside of Boise at the age of 16. The following year (1978), he graduated high school and left to attend Eastern Oregon University. After graduating college, Mohammadi spent a few months living in northern California where, in his experience, "people were not friendly like always here in Idaho." He packed two suitcases and returned to the state where he "always had a great experience, and the "rest is history."
The community of Boise has faithfully supported his work feeding the homeless and has benefitted from his entrepreneurial spirit: "I started businesses here. I managed businesses here," says Mohammadi. "I worked for a couple of restaurants here, that was chain operations. It was Denny's and Red Lobster that I managed, then I moved on to my own."
Although there are opportunities outside of Boise which would suit Mohammadi, he chooses to stay in order to continue serving Boise's homeless: "What better community to live in than Boise, Idaho. It was gold standard then; still is…It's a very giving community. I love it, and just what a blessing. I raised my children here, my grandbabies were born and raised here."
September 11th Candlelight Vigil
"I was called by the local leadership to speak after September 11th on September 12th – literally the next night – at the candlelight vigil at the Quest Arena," says Mohammadi.
"It was pretty intense for me to [decide] to talk or not because there was obviously people saying that people of the Middle East, Arabs [were involved]."
"I started telling myself that just like if there was a war, you were asked to serve the country, 'This is a time that you have to serve.' And I put that mindset on, and I turned back to the phone, and I said, 'Absolutely, I'd be honored to speak,''' says Mohammadi.
His courage in addressing his community gave Mohammadi the confidence to accept future speaking engagements at a variety of venues such as boardrooms, school, churches, and synagogues. "I had got the public speaking part figured out by the time I'd [done] 60 of those programs."
Political Ambitions 
In 2003, Mohammadi ran in the mayoral election as an independent candidate with a $0 campaign promise. He comically referred to himself as a "depublican." Mohammadi remembers, "One of the reasons I ran as a mayor was to change the perception of – at the time – Idaho. They said that [Idaho] had the white supremacists, and I never personally have experienced any of that, and I wanted to change that [perception]."
Although he has been "approached by lobbyists," he continues to focus on feeding the homeless and hungry in Boise rather than pursuing a political office. He has made an indirect impact on politics by supporting certain politicians and "making sure the people in office there, they have the right attitude towards their community; it's not just because of a political gain."
Heritage of Giving
Mohammadi attributes his passion for serving his community to his parents: "I came from a very giving family back home. My great grandpa has had amazing stories about when they used to feed people whether they knew them or not." Mohammadi never even recorded his charitable acts for tax returns for his restaurants Cazba Restaurant and Opa Lounge saying, "I wanted to do it just like my grandparents and parents did. It was just you did it because it was a community."
Serving His Community
Mohammadi "[feeds] the homeless in shelters 2-3 times a day." He jokingly refers to the shelters as his office since "that's where [he's] mainly at, that's where [he distributes]." Boise-based companies such as Zeppole Baking Company and Mai Tai Restaurant have partnered with Mohammadi to have a positive impact on their community.
Mohammadi picks up food three times a day to feed the hungry in the community who cannot afford food: "One [pick up] is at 3 o'clock. One is about 5:30. One is about 7 o'clock at night that I pick up…It takes time, and it takes energy, and it takes commitment."
Mohammadi describes his current work as unlike working for an employer where your paycheck is your reward: "At the end of the day, [working for someone else] was a business transaction. This is not a business transaction, what I'm doing. I don't know if people know or not, [but] I literally have lost. I know. I have counted. There was one point I had served over 120,000 meals, by myself."
MaxGiving
Every year Max Mohammadi prepares a Thanksgiving meal under a bridge for homeless men and women living in Boise. Since it began as Max giving back to his community, he and his friends referred to the meal as MaxGiving dinner.
Rather than pursuing or accepting corporate sponsorships, Mohammadi decided to keep all the work local that was needed to put on MaxGiving dinner. "We started with initially 17 volunteers which was my family members that were here [and] some employees that helped, and then from there it grew" to – at one point – 283 volunteers.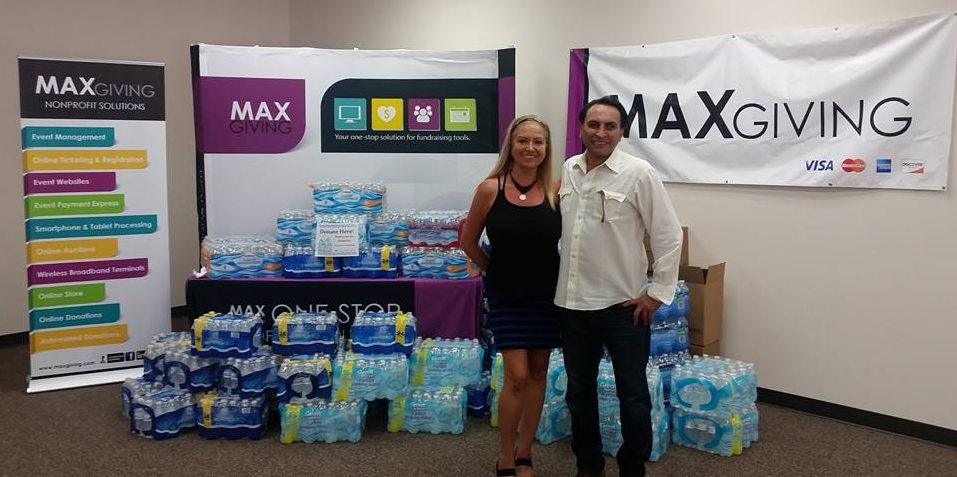 During the dotcom boom, a close friend of Mohammadi purchased the domain name "MaxGiving." While Mohammadi still feeds the homeless every Thanksgiving, the name now refers to the nonprofit fundraising platform which was developed from the domain name. MaxGiving has now grown to include GiveStorm which is similar to GoFundMe, but local and costing nonprofits "much, much less than what GoFundMe charges." Last year alone, MaxGiving raised more than $400 million for nonprofits.
Get Involved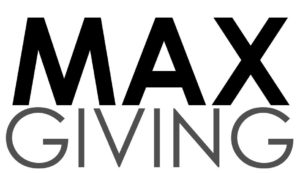 Mindfulness goes a long way when it comes to meaningful service: "I go often to the Greyhound Bus stop, and I figure that people are leaving town, and I make sure that they've got enough food because I don't know how long of a journey they're going to take. Some of them, they go all the way back east….I call that my 'Last Supper' with them." To have the greatest impact through serving, Mohammadi shares that "it's the time and commitment that really matters in any kind of giving.
For more information on MaxGiving and GiveStorm, visit their website or Facebook page.
Listen to the full Idaho Speakeasy interview: idahospeakeasy.com/max-mohammadi