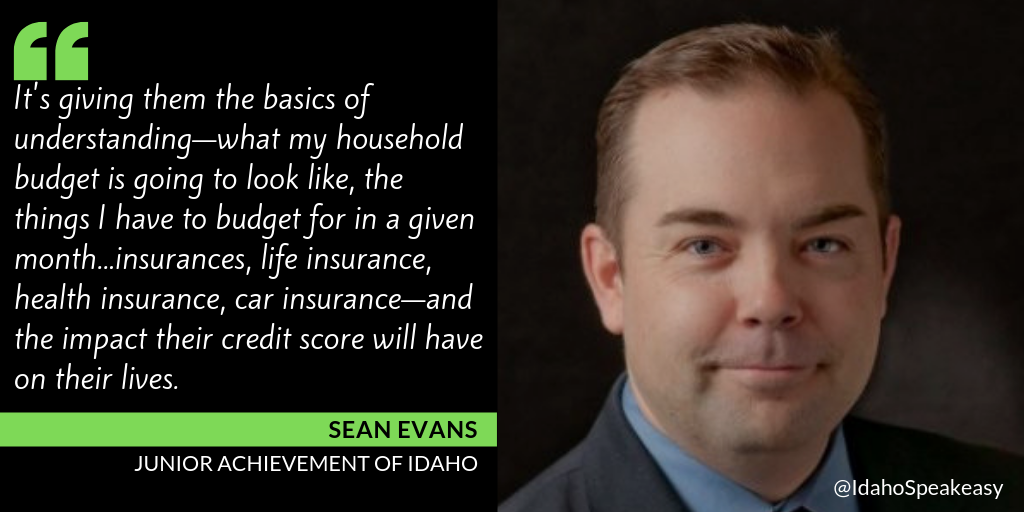 How it Works
JA programs are requested by teachers or schools. Sean says that while some schools don't really participate, others request their full range of services for every grade. The programs are built to be sequential and grow with the student, becoming more in depth and complex as the students mature.
When services are requested, JA finds a business community volunteer to teach the class. Sean says they see a lot of volunteer support from the financial sector. He says banks in particular are interested in pushing financial literacy and encourage their employees to volunteer in the community. He also tells us larger businesses like AT&T and CenturyLink show support. The organization is always looking for volunteers to teach programs specific to entrepreneurship. Overall, JA provides a full range of education regarding work of all types, household economics and financial literacy.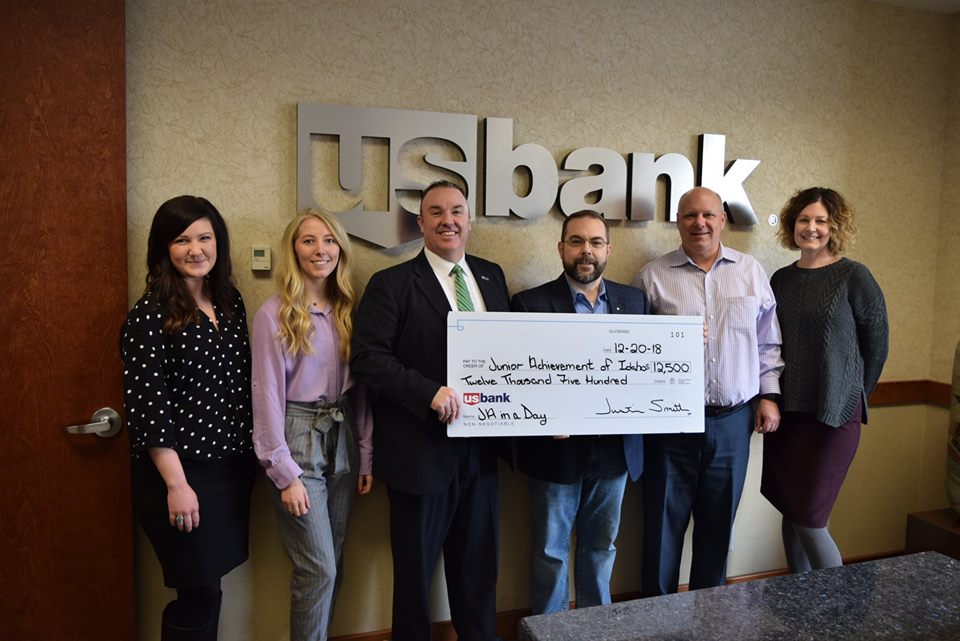 Sean tells us they try and match program curriculum to grade level and start teaching concepts of entrepreneurship as early as second grade with programs simulating opening and running a business. One program lets second graders try their hand at running a fictional donut shop. "[The students] have to come up with a product, the name of their shop and then they have to create different flavors and designs." This early introduction helps build a foundation for future success.
The high school curriculum gets more specific with programs like launch lessons in which entrepreneurs come into the schools to talk about what inspired them to start their own businesses. At this point, they also begin to drill down on more specific programming including providing large scale events like their Inspire to Hire career event in which students are able to explore a range of career options available to them upon graduation. Sean says this year's events had 40 vendors who were there to talk to students about what they need to be thinking about to achieve employment in specific occupations.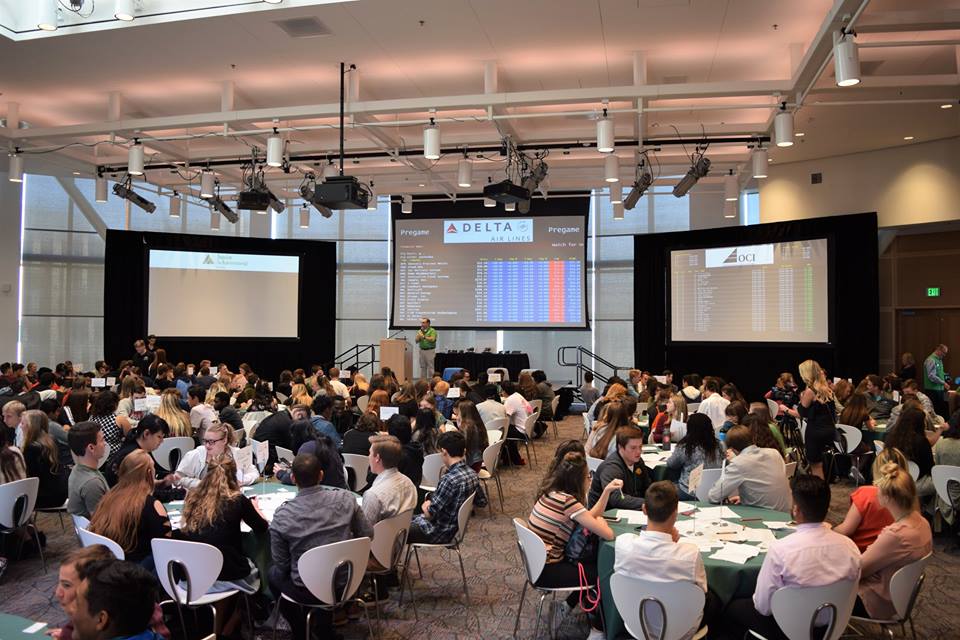 Another program for high schoolers that Sean says was a big hit was the Stock Market Challenge Event. He says that it was created to teach students about investing, company valuation and the importance of starting early savings for retirement. After the lesson, students were asked to simulate 60 days worth of trading. The role playing event had students recreating the environment of the NY Stock Exchange Floor. "There were traders on the floor—[they] were having to call for a trader, they were watching the boards, executing trades."
Career Readiness
JA has several programs to help high school students think about and prepare for their career future. Programs include curriculum to help with resumes, participation in job shadowing and the development of what Sean calls 'soft skills.' He says that a lot of employers tell him that recent grads often have difficulty communicating appropriately. They say that academically they are prepared, but need help understanding how to present well in a professional setting.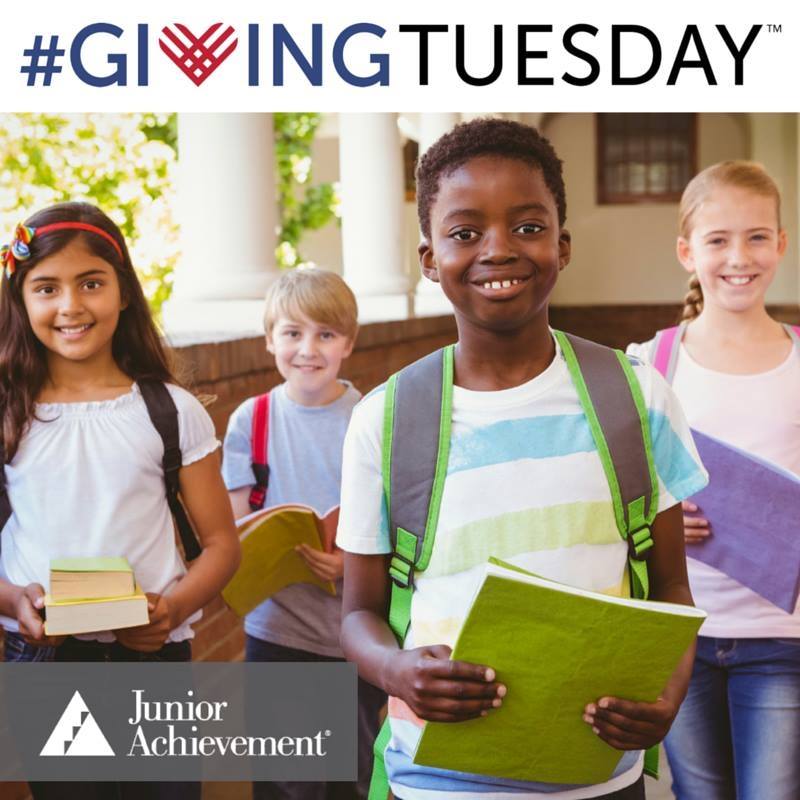 While JA has the curriculum, they are always looking for businesses, organizations and individuals who can participate and give back to their community by offering students the opportunity to connect and see what their professions are like through job shadowing and classroom mentorship.
JA History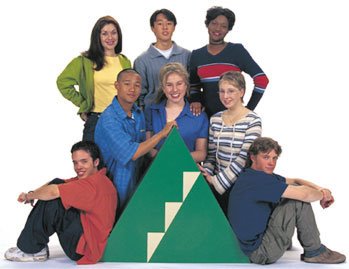 The Junior Achievement program will be celebrating its 100 year anniversary in 2019. The organization started in Springfield, Massachusetts and has grown into a worldwide presence with 109 areas being served in the United States. The Idaho chapter has been operating since 1956 and Sean says a lot of people still remember the program from their high school days when they were tasked with launching a real business. The program remains popular today. The Company Program, as Sean calls it, asks students to pitch a product, vet the venture, form the company, open bank accounts, solicit funding and launch the product. He says people of all ages remember what their product was and what their role was. Clearly, this kind of learning sticks with people and makes a big impact.
Today's Challenges
Sean says that today's challenges are unique and he points out that combatting generational debt is a huge issue. More and more students and lot of adults don't know how to create a budget for their home expenses. One in 3 Americans are in debt or have credit cards in collections. Financial literacy is the process of teaching students how to manage their own finances and hopefully educate them before they end up in financial distress. Banks often talk about how young people are over drafting their cards to buy small items like a cup of coffee. They just don't understand the importance of balancing and tracking their finances. Another point of crisis that exists today is student loan debt, which can't be discharged in bankruptcy. Not being able to appropriately handle these financial decisions negatively impacts credit scores which makes it difficult to do a number of things, like make large purchases and even secure a lease.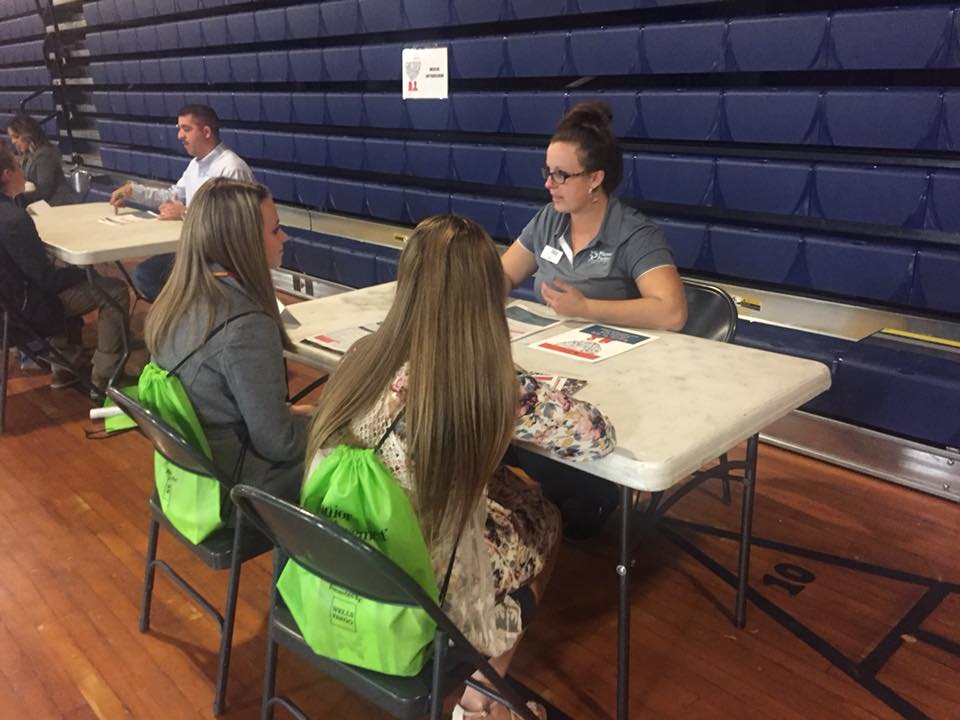 He points out that unlike school economics, which skips personal finance entirely and jumps straight into global economic issues like trade and tariffs, JA provides student with real tools that they can use in their everyday life. He says it's a huge problem that household economics and survival skills just aren't being taught in schools today.
JA's Biggest Challenge
As a non-profit, achieving funding goals is a challenge for JA Idaho. Sean says they are just trying to respond to requests from teachers and schools and generating funding to continue growing the program. Because the program doesn't cost teachers or schools anything, the funding is generated independently. Last year they weren't able to meet all the requests that came in. He points out that it takes funding to recruit volunteers, create awareness, as well as fund travel and recruitment in more remote locations.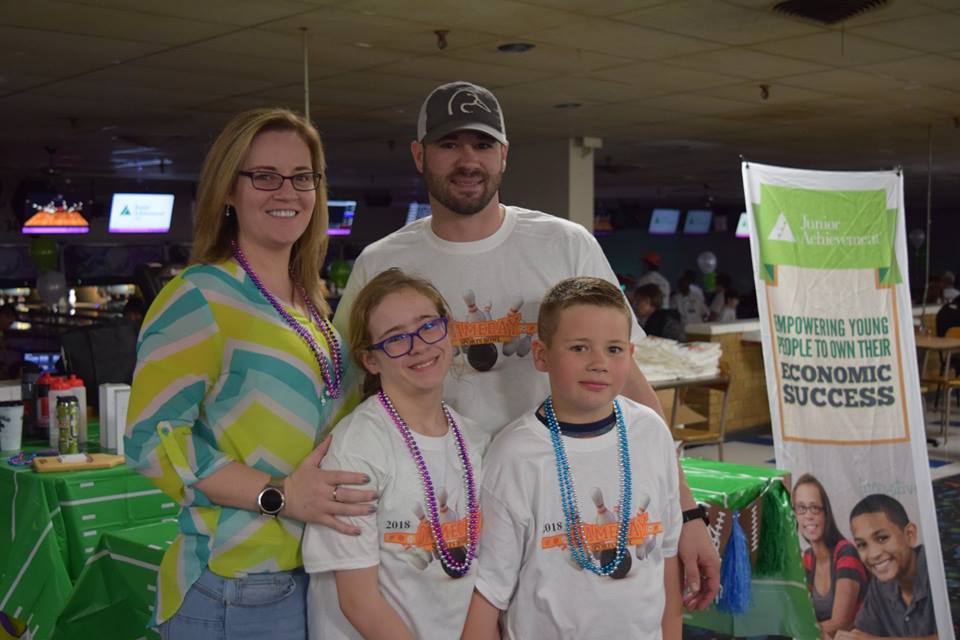 But the services are needed—and millennials are especially hungry for the information. Business start ups are responsible for over 20% of gross job creation in the nation, but the number of new businesses as a percentage overall has dropped nearly half since the 1970s.
The program has seen tremendous success in growing curriculum, especially in K-6. In the future, Sean hopes to grow the program by finding new ways to be more engaged and impactful for high school students.
If you want to get involved and volunteer with the program, visit https://www.juniorachievement.org/web/ja-idaho/. No matter where you live, there are opportunities to give back to your local community.
 Listen to the full Idaho Speakeasy interview: idahospeakeasy.com/sean-evans