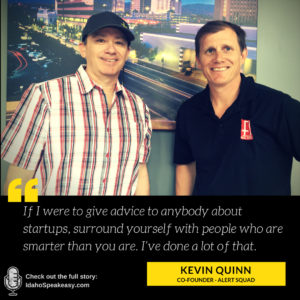 Kevin Quinn has developed two apps which are currently available in the Apple and Android app stores: ExactPlus and AlertSquad.
He also has seven addition apps in development which will address needs he sees in the music, real estate, and health and fitness industries.
Alert Squad is a bluetooth 911 button that allows individuals to notify police and four other contacts by fob in the event of an emergency.
Want to learn more? Read the full Idaho Speakeasy story.
Podcast: Play in new window | Download
Subscribe: Apple Podcasts | Android | Google Podcasts | Stitcher | RSS