Podcast: Play in new window | Download
Subscribe: Apple Podcasts | Android | Google Podcasts | Stitcher | RSS
Originally Aired Live on KRBX 89.9FM and 93.5FM
Tia Crabtree
Tia Crabtree has worked in advertising and marketing for many years, during her career she has founded two magazines, Eagle Magazine and GreenBelt Magazine and recently started Just Henry Co. She visits the Idaho Speakeasy talk about her projects and the inspiration behind them. 
Early Inspiration
Growing up, Crabtree's mother was the breadwinner of the home. She had eight children, held eight different degrees, and maintained an acre garden. From the start, Crabtree's role model was her mother, who had no limitations. She learned that "your only limitation was you," so go out and get what you want. She didn't know any different.
Knowing that the world was her oyster and anything was possible gave Crabtree the bravery and will to make her first magazine, Eagle Magazine.
Eagle Magazine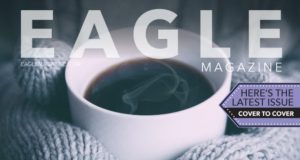 Crabtree was living in Eagle doing marketing and advertising for two of her sisters for their businesses, Renu Medispa and Rocky Mountain Hormone Center, when she saw a need for a magazine in Eagle. "I pulled my resources together and formulated a nice magazine."
An ad agency told her it wouldn't work, but Crabtree believed in it and she pressed on. She researched what it would take, knew she'd need writers, photographers, and graphic designers, and knew she could do it. She went to businesses in Eagle selling advertising on the concept, and found that everyone was receptive.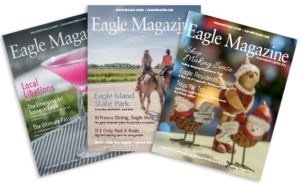 The magazine did well for a couple of years, but then the recession hit. "But we rode the wave and we're still here, so it's awesome," says Crabtree.
It takes bravery to face rejection and hardship and keep going, but that's exactly what Crabtree did.
Greenbelt Magazine

After moving from Eagle to Boise, Crabtree saw another need for another magazine. There needed to be a magazine that told the history of the Greenbelt and shared the knowledge of all the mile markers. She took her passion for the Boise area and her love of the outdoors and created Greenbelt Magazine.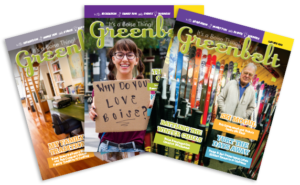 The CEO of Paradies called Crabtree with an opportunity to have Greenbelt Magazine be the name of a major marketplace store in the Boise Airport. It's also the only publication currently used in the Inn at 500, where about 80% of guests use it for downtown shopping.
Just Henry Co.
Just Henry Co. was a natural progression that came out of the need she saw in her clients. She was already meeting with people for the magazines and helping them with marketing, so she wanted a space where, instead of coming across as a marketing guru, she could just go with simplicity and start building relationships.
"I think a lot of people get overwhelmed with everything that's out there. Why overcomplicate it? Just live your life, have fun, put your priorities in place."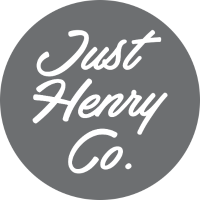 Right now, Just Henry Co. helps several startup companies with social media, photography, websites, and videos. The main thing most companies need help with is marketing, but many of them find it difficult to ask for help. However, Crabtree loves helping companies in the community. "Isn't that how it should be? I really feel like life should not be about yourself," she says. "I think it should be … about other people. It brings so much more value to your life."
You cannot do everything yourself, and you shouldn't be afraid to admit it. "It's just this stepping stone in building that relationship and that foundation with somebody," says Crabtree. "It's trust."
Simplicity and Role Models
When Tia was fourteen years old, her mother passed away. Just Henry Co. honors her memory and the limitless inspiration she passed on to Crabtree by using her maiden name, Henry. The "just" part comes from a need to simplify marketing. Take out the complications, simplify your marketing, live your life, and build your relationships of trust. "As you're doing that, the doors just naturally open."
Learn more at her website.