Feature Article
The Writing Life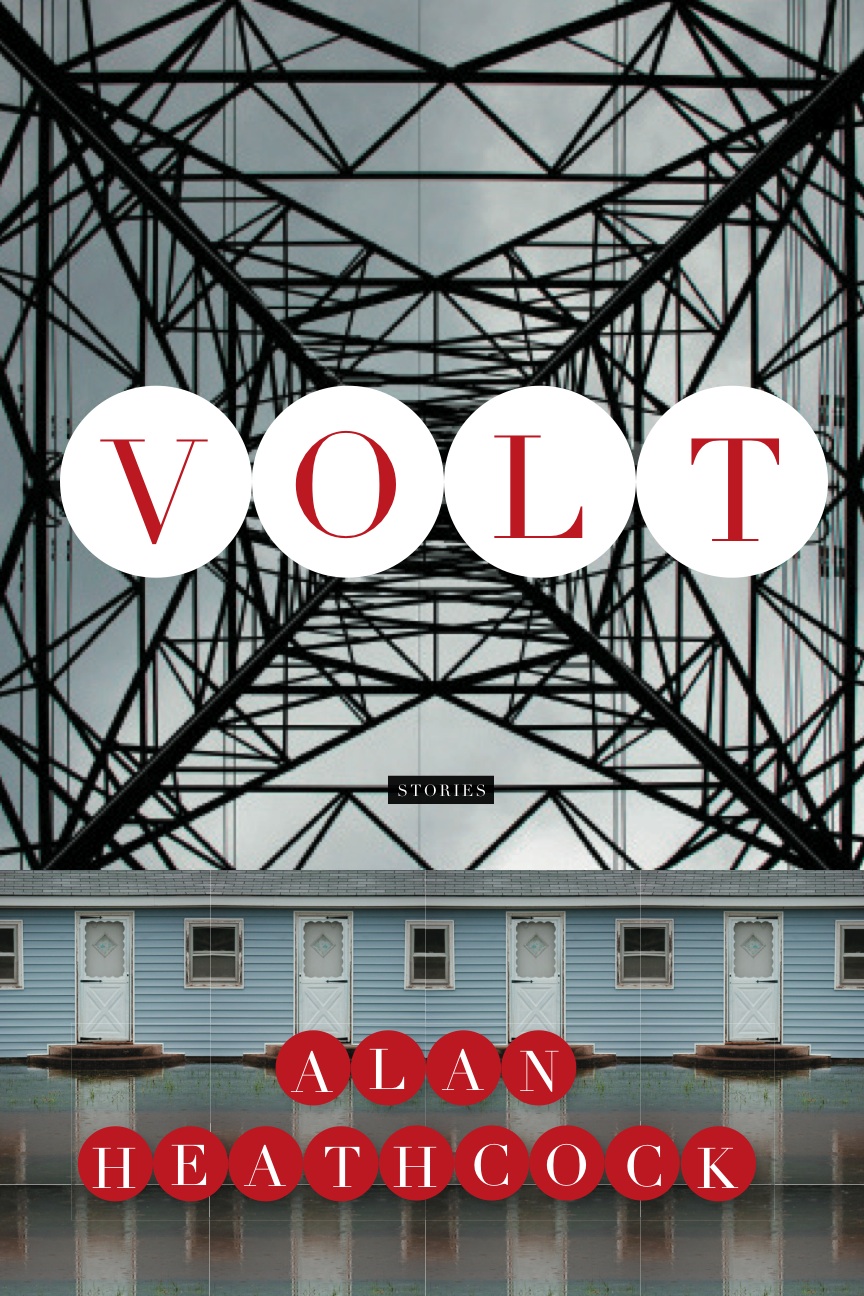 Alan Heathcock's first book, Volt, earned praise for its portrayal of lives bent but not broken by grim circumstances. It was named a best book of 2011 by the Chicago Tribune, Publishers Weekly, GQ Magazine, and others. Heathcock earned the prestigious Whiting Award and teaching fellowships at the Tin House and Bread Loaf Writers' Conferences. In the years since, he's taught in Spain, France, Switzerland, Italy, and Ireland, but he always returns to Boise, the city he's called home for 16 years.
Heathcock grew up in Chicago, and although he has a lot of affection for the city and its people, he says, "I wanted out. I was ready to be somewhere different, but I didn't know where that would be." A college friend, writer Anthony Doerr, had recently moved to Boise and suggested Heathcock come out west. "It seemed like a good idea," Heathcock says. "They had just started a new writing program at Boise State. I thought I'd just be out here a couple of years, but now it's home and I completely love it here."
Early Inspiration
Heathcock's fiction takes an unflinching view of tragic circumstances, inspired early on by a need to make sense of his world. In high school he lost a friend to suicide, and an English teacher who saw that Heathcock was struggling suggested he read the story "Indian Camp" by Ernest Hemingway. "In that story, a boy and his father, who's a doctor, take a boat to an island where a woman is in distress," Heathcock says. "Her husband gets so grieved that he kills himself. In the story, the boy asks his father if many men kill themselves, and they have this conversation. It's one of those stories that, in a very powerful way, made me feel like I was not alone with these feelings. Finally, someone was saying something about it, but it was on the page."
It wasn't until years later that Heathcock realized he wanted to tell stories that would touch people in the same way. He had a job driving around Iowa in the summer heat and humidity, and he had just been cursed out by a customer who was having a bad day. He went to a park and read short stories by Joy Williams, John Cheever, and Joyce Carol Oates. "They were all intense stories that spoke to the frustration I had with the world," Heathcock says. "I knew that with as powerful an experience as I had with these stories and the truth they told, that's what I wanted to do. The next day I started researching MFA programs and planning my escape route out of the job world and into the writing world."
The Writer's Toolbox
Empathy is an essential trait for a writer to possess, according to Heathcock. "As an artist, your job is to inhabit the lives of people who are not you," he says. "The premiere trait of a fiction writer is that you have to be an empathetic human."
Heathcock taught fiction writing for many years at Boise State University, where he refined his list of necessary skills and traits that each writer needs to master. "You have to have the knowledge base — through self-education, MFA program, or whatever — to understand what quality is," he says. "You have to be able to determine in a clear-eyed way if what you're writing is quality or not. You have to be willing to do the work, for as many revisions as it takes, to get the writing up to the quality it needs to be." An MFA program, Heathcock says, is essentially training writers to see quality and understand how to write great sentences, images, and dialogue.
Aspiring writers who can't enroll in an MFA program can still master these traits by "exercising their library card," Heathcock says. "Don't just read books in a casual way. Read to understand what quality is. Pay attention to your reaction as a reader. If a piece of writing excites you, ask yourself why. Is it scary or lovely or thought-provoking? Work to understand how that writer made you feel or think or imagine in a certain way."
Alan Heathcock is a studied reader. He reads with a highlighter pen, marking passages and dialogue that catch his attention. Later, he writes those passages in a notebook that he revisits. "It helps me hone in on who I am as a writer. I cultivate my own aesthetic," he says. "Anyone can do that."
A Daily Ritual of Discipline
Writing every day is an essential discipline for Heathcock, but beyond that he admits, "You've got to do whatever the heck works on any given day to get through it. I'm all over the place — sometimes I'm in a groove, and other times it all stops working."
Heathcock gets his kids to school each morning and writes from 8:15 to 3:00 — but writing doesn't always mean putting words on paper. "Most of the time I'm figuring out what I'm going to type when I get to the computer, so I'm thinking a great deal," he says. "I'm writing a novel, and I know tomorrow I'm writing a scene where there's been a bombing and this woman is trapped in a cave. I'm thinking my way through the logistics of what the cave looks and smells like, what steps the woman might take considering her character, what the ramifications of this one moment are to the story. My imagination is completely with this character, and then I go to the computer and find the best words to capture the truth of that empathetic condition."
Heathcock has been fortunate this past year to teach writing overseas, and he admits that travel disturbs a writer's routine. However, the cultural experiences make up the loss by feeding his understanding of the world. "You challenge yourself as a human being to have new experiences," he says. "The travel has pushed me out of my very controlled comfort zone. Seeing new places and expanding my intellect and imagination — living my life and feeling alive — is incredibly important to me."
Volt: Stories by Alan Heathcock is available online and locally at Rediscovered Books. For more information, or to contact the author, visit his website.