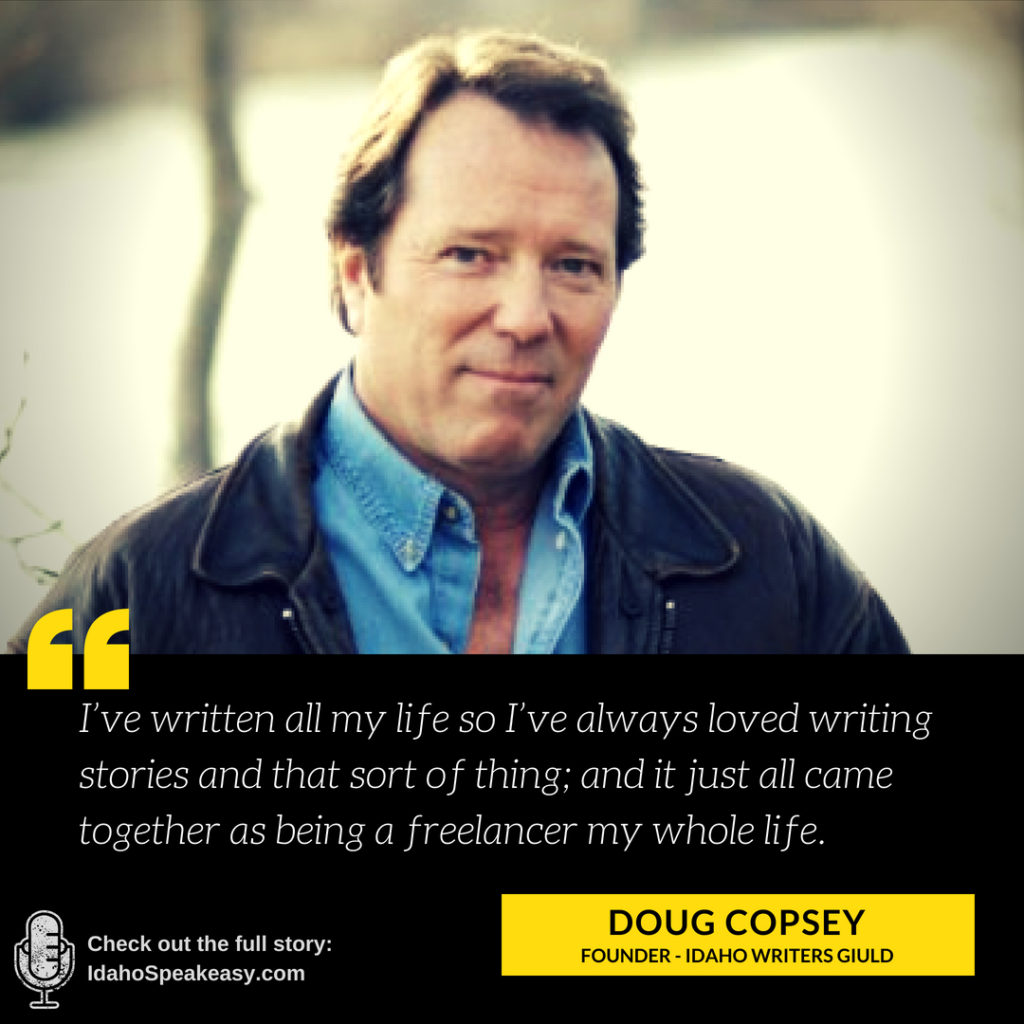 Doug Copsey began his long voice-over career by working as a disc-jockey for a local radio station. Copsey's expansive career has taken him coast-to-coast, writing screenplays in LA and co-creating television shows for national broadcasting out of New York.
He is the founder of both the Idaho Shakespeare Festival and the Idaho Writers Guild.
Interested in Idaho Writers Guild membership? Click here.
Want to read the full Idaho Speakeasy story? Click here.
Podcast: Play in new window | Download
Subscribe: Apple Podcasts | Android | Google Podcasts | Stitcher | RSS