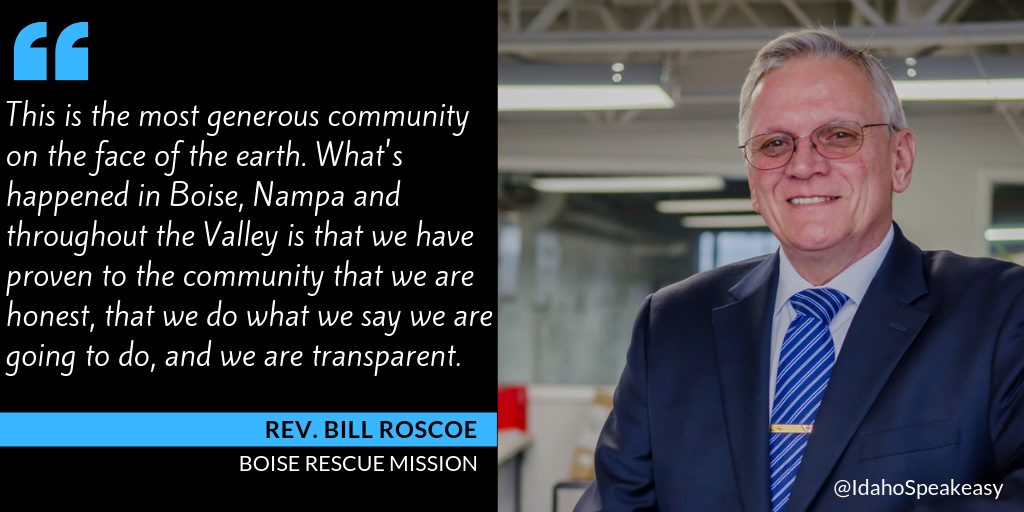 About the Mission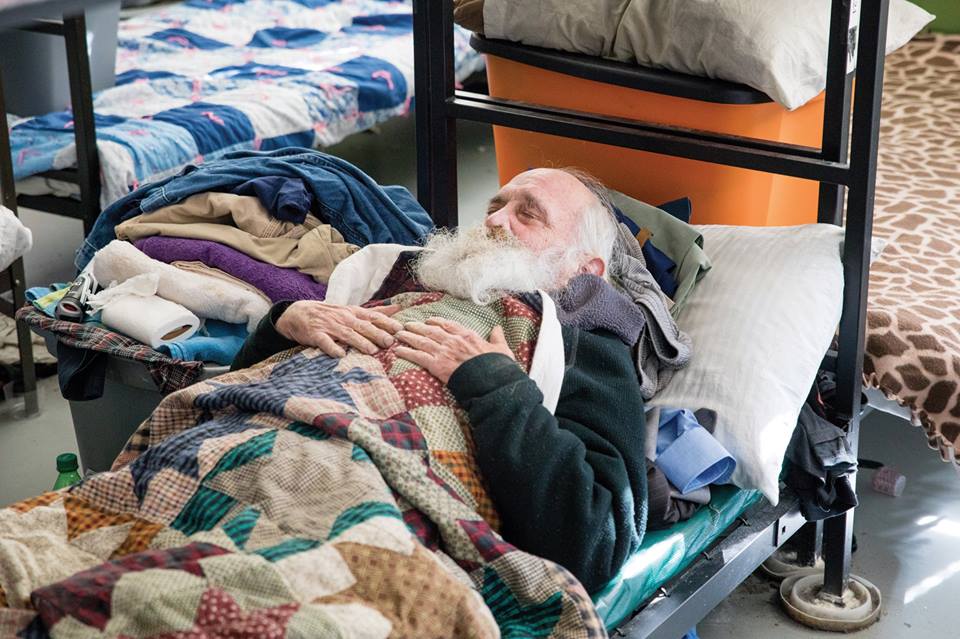 When the Mission was founded, the intention was to provide meals and chapel service to the homeless community in Boise. At that time, the majority of the Mission's users were riding the rails and stopping off for a short time only. However as time passed demand eventually overwhelmed the soup kitchen and chapel service and they expanded to include 16 beds in order to better serve the growing needs of their community. Today, the Mission includes four locations—two in Boise and two in Nampa that together provide over 1,000 meals a day and 450-500 safe nights of shelter. The Mission now provides 24 hour a day, 7 days a week services to the homeless, hungry and needy in the Treasure Valley Community. Their sizable capacity includes 34,000 sq. ft of space, divided for many different uses, and a growing number of in house programs, from addiction recovery to job services. Reverend Roscoe says that if needed, they can safely shelter 100 extra people past capacity. This space and resourcefulness means that the shelter never has to turn anyone away.
The State of Homelessness in the Treasure Valley
People think that when the economy is in a downtown, their will logically be more homeless people, but Reverend Roscoe says that's not the case. Today, 35% of all the adults staying at the Rescue Mission facilities are working. These working homeless have case-workers helping  manage their finances and create savings plans, but the cost of living is simply too high. For anyone earning less than $20 an hour—and single mothers need even more—finding housing can be almost impossible. While visibility of homelessness might seem to have gone up, Roscoe says that the population remains fairly steady.
Getting Out of Homelessness
Roscoe emphasizes that there are some crucial points about homelessness that need to be understood. Most people who are homeless fall into two categories—the chronically homeless—who typically need access to either drug and alcohol counseling, mental health care or both—and people who are episodically homeless. Difficult life events like divorce, domestic violence and even a traumatic accident can create a period of unexpected homelessness. Roscoe says that the Mission has strived to develop a program for each unique need. Two of the biggest issues facing much of the homeless population is dependency and mental illness, For dependency issues, they are able to provide free residential recovery programs as well as stable and supported re-entry.  Untreated or lapsed mental illness can be addressed with the organization's in house therapy programs while they work to get that individual the care of the right mental health professional.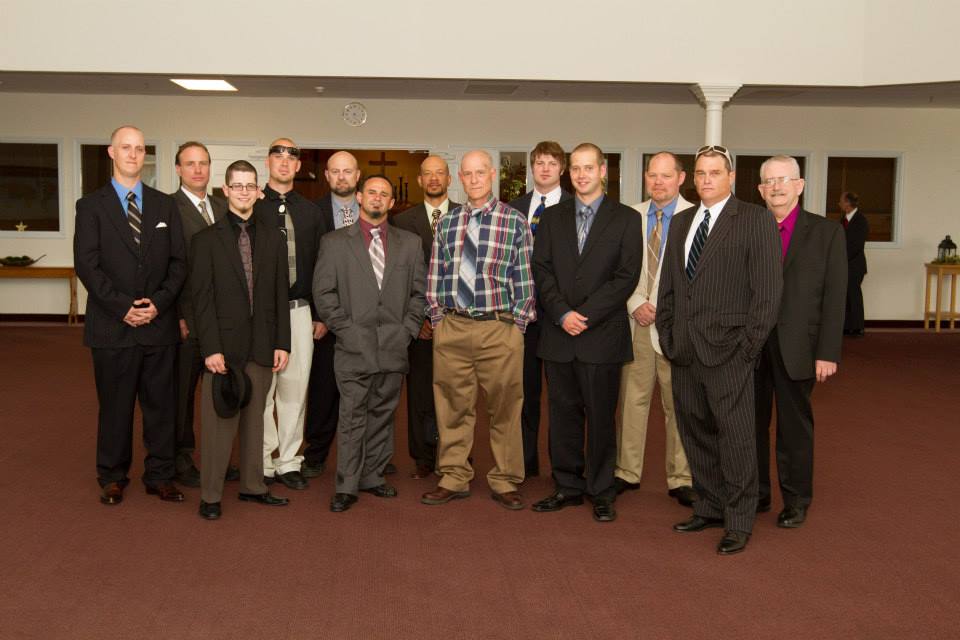 The Mission also runs a job help program developed in partnership with the Idaho Department of Labor. From helping search for jobs to creating good resumes and staging mock interviews, the Rescue Mission's staff and the Idaho Department of Labor have a very intensive job readiness program. Roscoe says that they are able to outfit anyone for a job—whether they want to be in construction or banking. Transportation, haircuts and clothes are all provided for residents' interviews.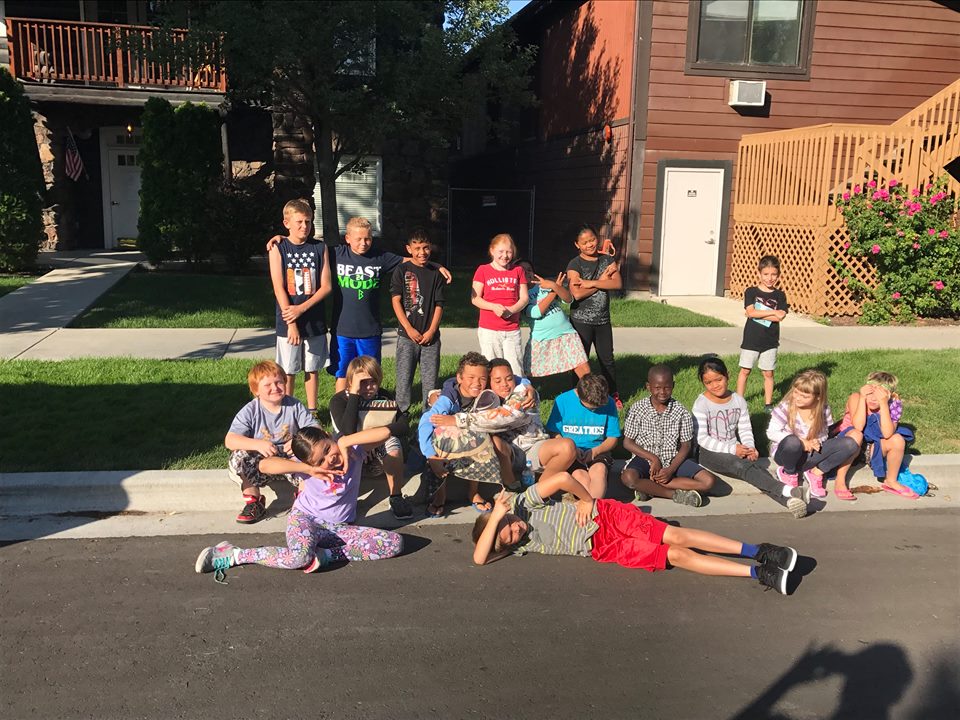 Another program the Mission focuses on is academics for adults and children. Roscoe points out that on average, the shelter typically houses 50 to 60 children at any given time. After school homework club and in house activities provide a safe place for kids when school isn't in session. They also have a handful of people at the shelter currently attending college on scholarships provided by friends of the Idaho Rescue Mission.
On Not Taking Government Funds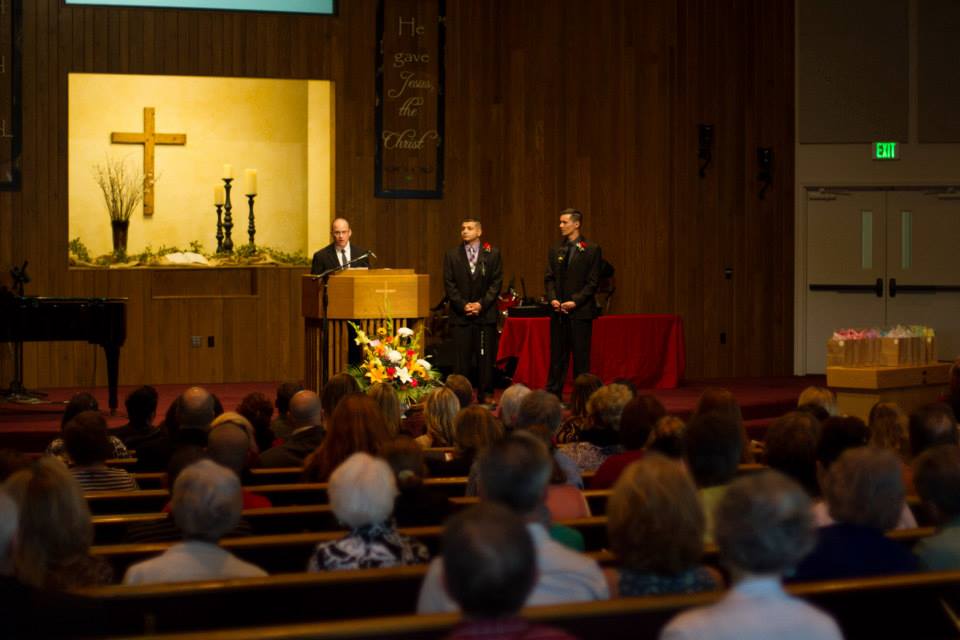 Overcoming homelessness can be a long and arduous process. Whether an individual is struggling with a physical disability or mental illness, the path out of homelessness can be a process that takes a considerable amount of time. Roscoe says that government funding often has an entry date and an exit date attached to it, something that doesn't necessarily cooperate with the situation it's meant to be helping. Roscoe says that the Mission doesn't ever want to be in a position in which they are discharging people who aren't ready to go out on their own. With the Rescue Mission's tailored plan for success and a commitment to sustainable, long term recovery, Roscoe says that upwards of 80-85% of their graduates stay clean, sober and in their homes for the long term. Lastly, Roscoe attributes much of their success to a foundation in the Christian faith. While they don't require participants to take part in religious life—the Boise Rescue Mission feels strongly that the power of God in residents'  lives makes a big difference on a successful path out of homelessness.
Families Experiencing Homelessness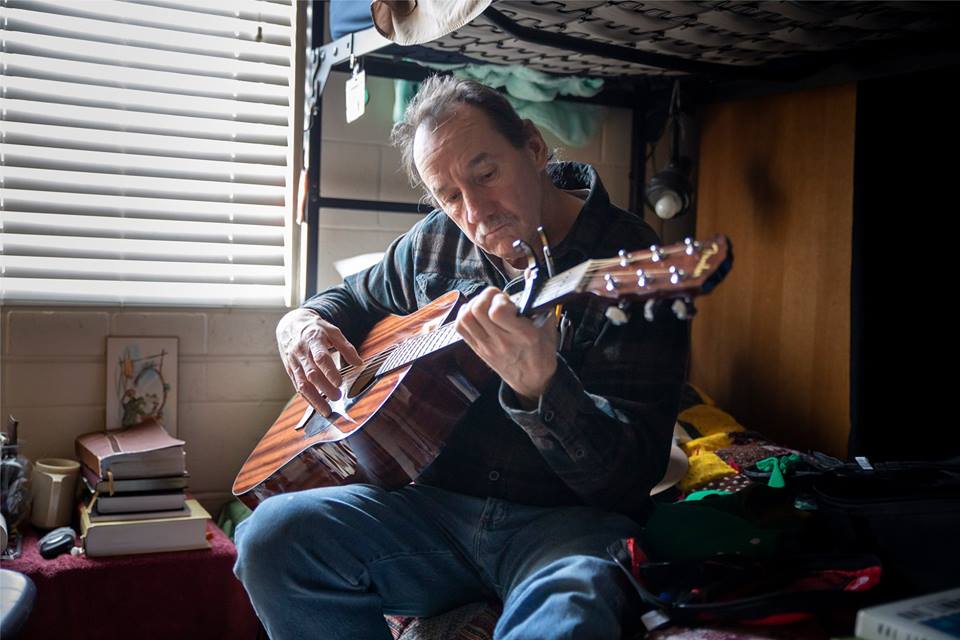 Traditionally most families coming into the Mission have been comprised of single mothers with children. Today, their is a shift and the Mission sees more and more single men with children. Two parent families, he says, are rare and the Mission doesn't currently have any facilities for parents of the opposite sex to stay with their family overnight. While the Mission does an ongoing analysis of need, Roscoe says that keeping the genders divided is an important part of keeping the shelters safe.  A big part of that concern is centered on keeping women and children in safe and secure facilities which gives them peace of mind and respite from potential relationship conflicts. He points out that couples and families are free to do what they want during the day, and often work with case managers as a unit, but that the shelters are safe spaces in the evenings.
Mental Health and Addiction Issues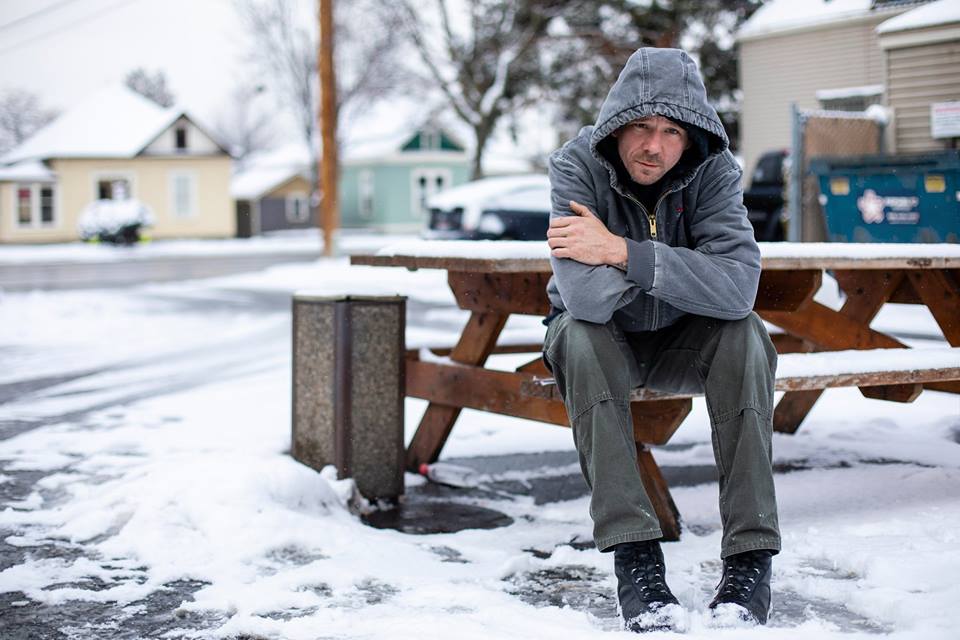 Mental illness and addiction are major components of homelessness. Most often individuals are facing a dual diagnosis of mental illness and drug or alcohol abuse because they are self medicating. Detoxing from any substance for anyone can be a challenge, but Roscoe points out that it's even more difficult for someone who has been using a substance as a means to self medicate as they have to face the anxieties they were trying to escape from in the first place. The Mission provides a lot of  support and care during the difficult process of detoxing but Roscoe says it's crucial for those same people to plug into professional mental health services. Unfortunately, access to these professionals is limited and backlogged. The Mission's case managers and 24 hour staff provide interim help—especially to individuals who find themselves in a mental health crisis, but more work needs to be done in helping individuals in recovery access the right providers.
Veterans
Statistically, veterans comprise 20%-30% of the homeless population and Roscoe says that is in line with what they see at the Boise Rescue Mission. While those numbers are going down thanks to the Veterans Administration and others providing better resources, Roscoe and his team have made special efforts to accommodate the unique needs of homeless veterans. The veteran's program at the Rescue Mission is partly isolated from the other occupants something that Roscoe says is crucial for their recovery from homelessness. Camaraderie among individuals who have served in the military builds a spirit of community that helps those people envision a better way of life. And it's working—vets that transition with the Rescue Mission very rarely return to homelessness.
Transitional Living
Transitional living is a process and place where individuals or families stay while they are transitioning from homelessness back into independent living. Transitional living is provided to all participants at the Rescue Mission. People who have graduated from a recovery program, are in job search or already working, or those who are waiting for social security or something similar to kick in get the green light to begin their transition and move in to a single occupancy room. The Rescue Mission also provides entire apartments for women with children who are moving from homelessness back into independent living. The non-veteran transitional living program has a small fee attached to it (from $0-$250 a month) which the individual making the transition works out with their case worker. Roscoe says that right now is the most difficult it has ever been to find housing in the Valley. Not only is the cost of housing on the rise, but availability is scarce. Roscoe says that the people he works with who have been unemployed and may have some difficulties in their past can have a very hard time getting housing.

Today, the Mission employs more than 150 people, spread out over 2 counties.
Funding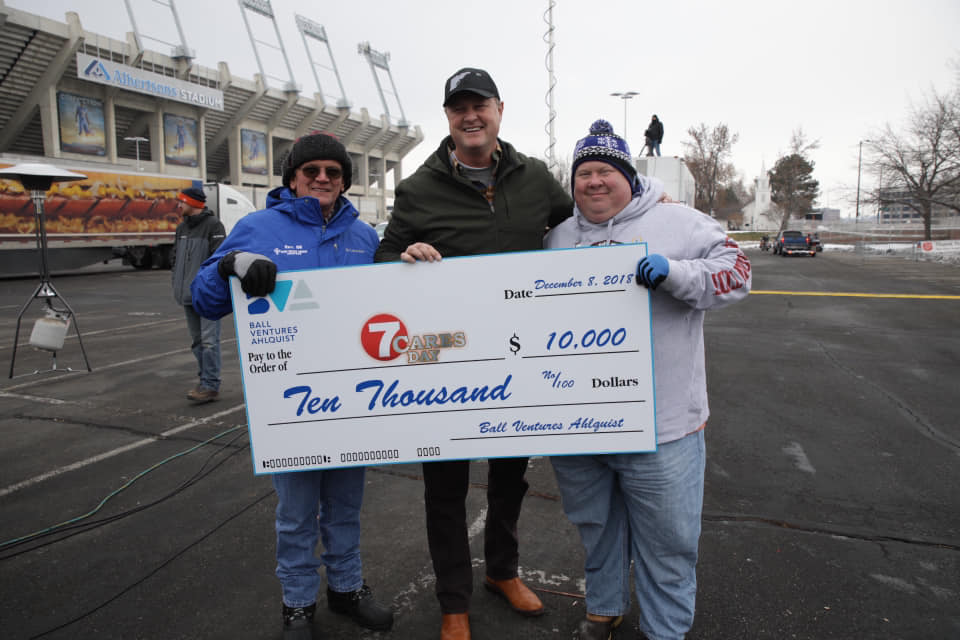 A huge part of the Mission's success is thanks to the generosity of the Boise community. The Mission has proven itself as a trustworthy organization that remains entirely transparent about it's funding. That kind of transparency partnered with personal connection is key to creating a feeling of trust between the organization and it's donors. The Mission's success rate is proof that what they are doing—and how they are spending their money—works. For the past five years, the Mission has been moving around 600 individuals and families from homelessness to independent living each year. Statistically, that number is huge and Roscoe says that people in the community notice that. The Mission also partners with an entire network of Boise nonprofits including The Idaho Food Bank, the YMCA and The Boys and Girls Club as well as the Veterans Administration. Roscoe says that they are also close partners with the Idaho Department of Corrections and help individuals transition from prison, back into the community.
Volunteering and Staffing
The Rescue Mission gets a tremendous amount of help from volunteers. From sorting donated items to serving meals to teaching recovery classes and life skills, a huge number of volunteers keep the Rescue Mission running smoothly. Roscoe says that the Mission is always looking for people to help out and that the varied talents in the Boise community have allowed the Mission to care for such a wide variety of needs. The Rescue mission continues to grow year on year, which in turn calls for a growing staff and more dedicated volunteers. The Mission's current staff does everything from prepare meals to provide one-on-one case management support and has grown from 16 to 150 people just during Roscoe's tenure.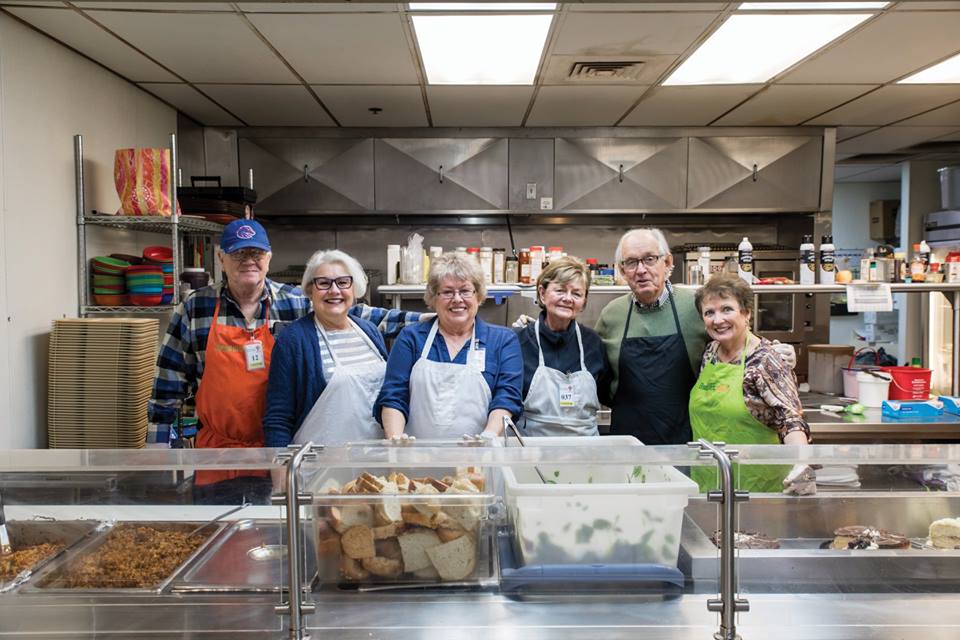 Looking Forward
The Rescue Mission is doing well, but like any organization, they have their share of struggles and areas in which they want to grow and improve. In the near future, they will be focusing on hospital transition, mental health care services and elder care.
Hospital Transition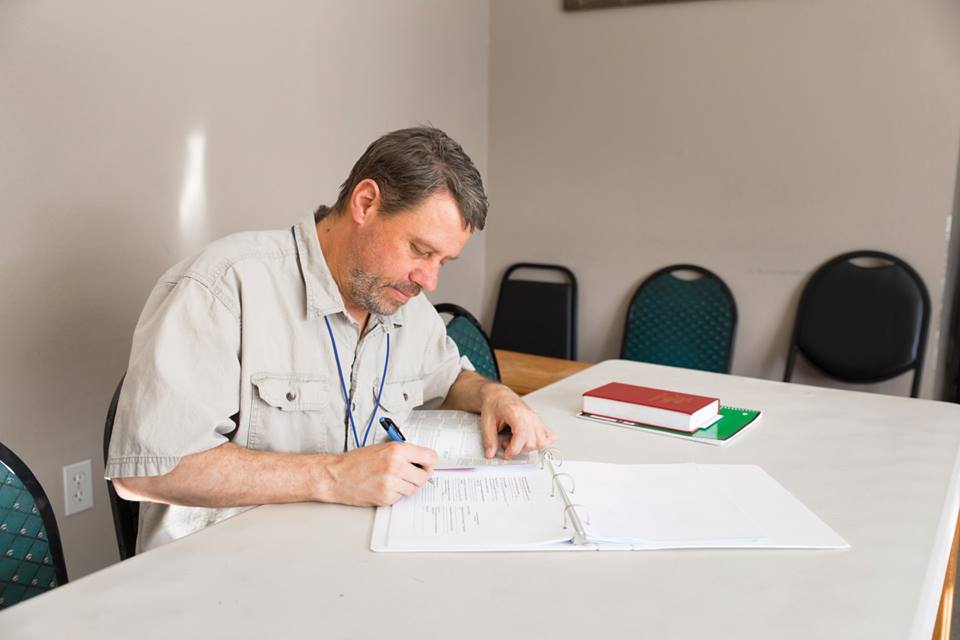 Outpatient care is an entirely different experience for homeless individuals. With nowhere to recover from, the road to wellness seems especially difficult and long. The Mission is currently developing a program to help people transition from the hospital to wellness outside of the shelter. As an example, Roscoe says that it's not uncommon for new mothers who are homeless to struggle keeping their new babies well once they are discharged from the hospital. He says that the nature of the Mission's facilities aren't the right environment for these needs and he hopes to create something more suitable in 2019.
Mental Health Care
Another issue the Mission wants to address better in the coming years is mental illness—an area which Roscoe says everyone could be doing better. Accessing professional mental health care is an ongoing challenge that Roscoe and his team hope to find more solutions for in the coming months.
Elder Care
With an aging population and the cost of living going up, elder care is fast becoming a major issue. Roscoe says that a lot of the population at the shelter are aged 65 and older and many of them have been recently displaced by increasing housing costs. Because so many people in this population live on a fixed income and have health issues, fluctuations in the cost of living can be devastating.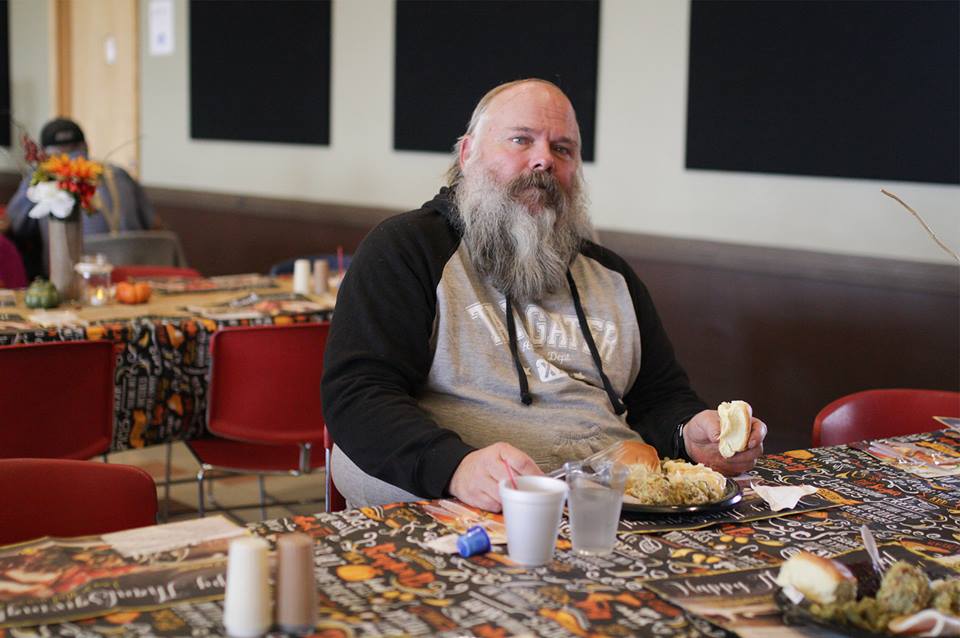 If you are interested in volunteering at the Rescue Mission or want to speak with Reverend Roscoe directly, visit the Boise Rescue Mission website at www.boiserm.org
 Listen to the full Idaho Speakeasy interview: idahospeakeasy.com/bill-roscoe