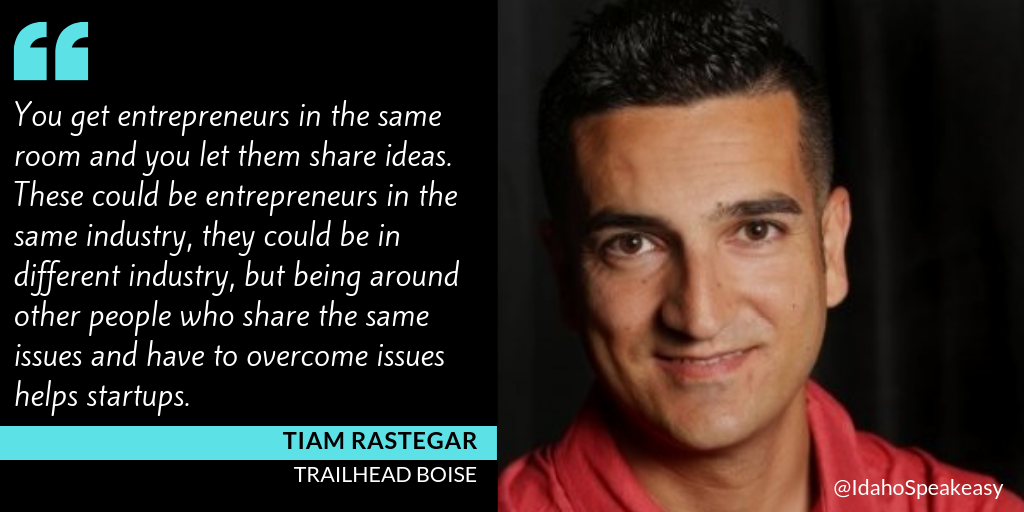 About Trailhead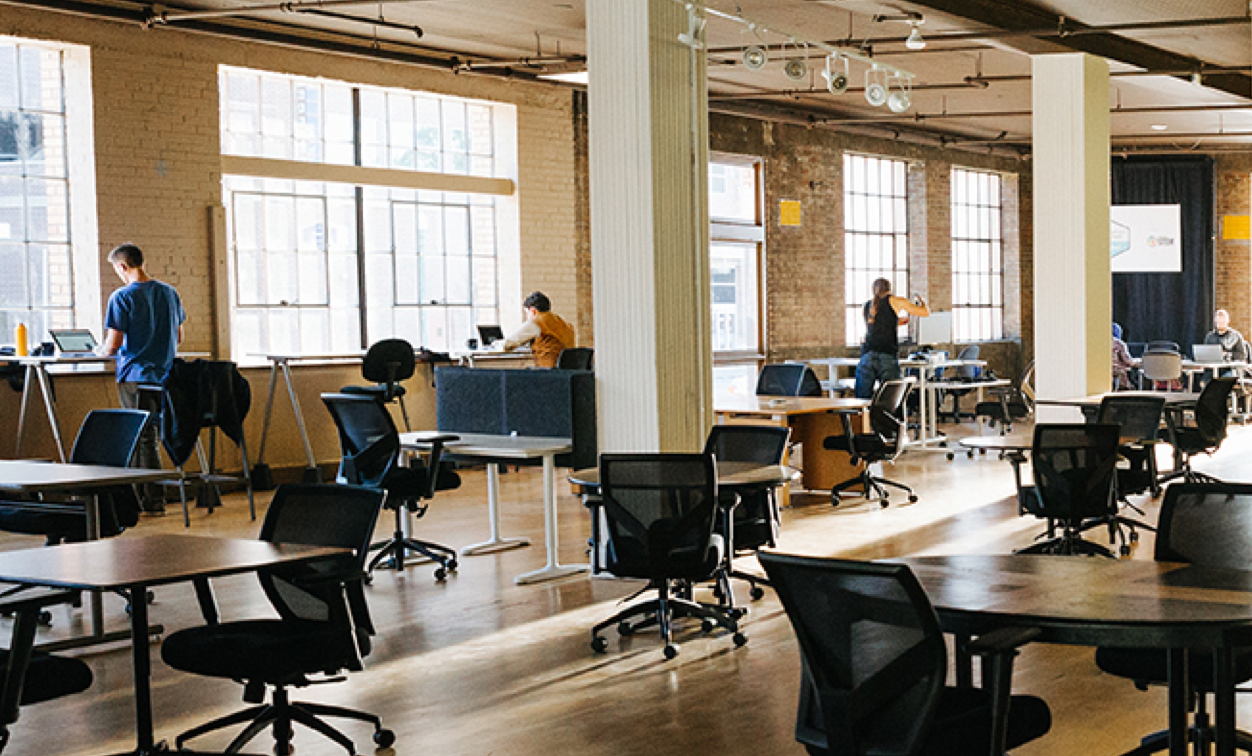 Launched in 2015, Trailhead is a non-profit committed to fostering innovation and providing mentorship to local entrepreneurs. The organization's primary location is known as Base Camp, located at 8th and Front Street in downtown Boise. Their second location is called Trailhead North and is located just down the street. Base camp is an open, warehouse style space where the company operates 'hot desks'—first come first serve work stations. At Base Camp, members pay a $35 monthly fee which gives them access to a hot desk, the internet and free coffee. A variety of workers including entrepreneurs, remote workers and telecommuters utilize basecamp, many of them in the early days of their startup venture. People often join at Trailhead Base camp as solo workers, bootstrapping their business ideas from the ground up before they graduate and move onto Trailhead North which has amenities built for teams in mind.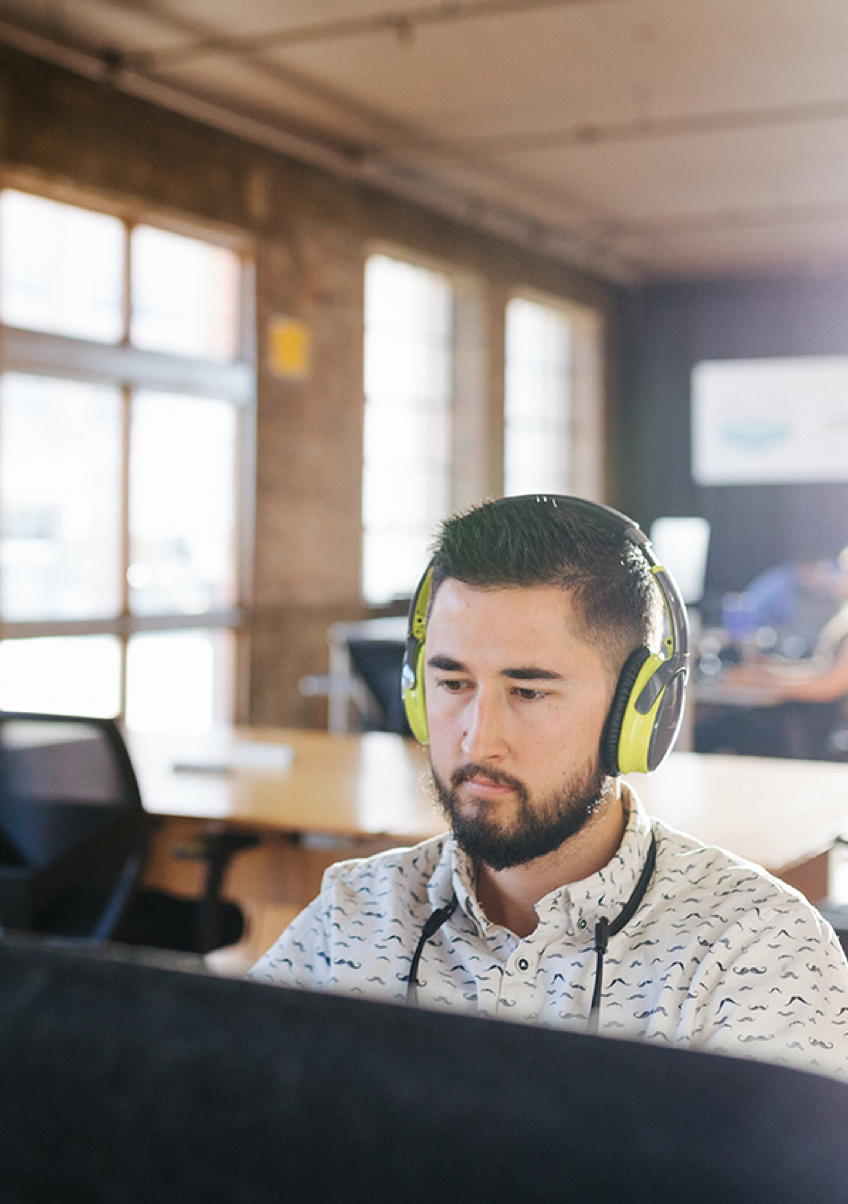 How It Started
The venture was started by three entrepreneurs who developed the idea and eventually tapped the city of Boise, and Mayor Bieter in particular, to realize their vision of building a space that could foster entrepreneurship, innovation and encourage more startups to take root and grow in Boise. The visionaries hope was that by offering a low cost place to work for entrepreneurs to connect with other like minded people they would be able transform the overall quality of life in Boise. Tiam points to the peripheral byproducts of businesses making Boise their home such as a wealthier tax base, better schools, more jobs and so on.
Fostering Partnerships
Trailhead has become a focal point for small businesses and startup events in Boise. Tiam also happens to be the co-chair of Boise StartUp Week and says that the event is a sort of proxy for the bigger picture of things happening in Boise. He points out that Boise is the fastest growing city in the nation and that the 2018 startup week event reflected that. The attendance and growth in 2018 almost doubled from 2017 and Tiam says that the energy was tremendous. The pieces for growing a strong startup economy are all on the table, and the opportunity to grow Boise's business base is ripe. Tiam says that Trailhead is perfectly positioned to act as a neutral champion in aligning all the necessary stakeholders in a way to make that makes that come to fruition.
Trailmix
Most people think of tech and software business when they think of startups, but Boise has a much more diverse range of business support. In particular, Idaho is home to a lot of food companies. Simplot, Albertsons, Winco and more are all part of Boise's vibrant food business culture. Last year, Trailhead teamed up with Albertsons to tap local food product entrepreneurs to compete in a shark tank style pitch competition called Trailmix. The prize for convincing the judges was shelf space at thenew Broadway Albertsons store with an option to grow if the products did well, $10,000 in cash, $3,000 in free legal services and a full marketing work up. Tiam focus for the event was on connecting bigger companies with entrepreneurs in the field and says that now, large companies in other sectors are reaching out to see if they can do the same thing for them.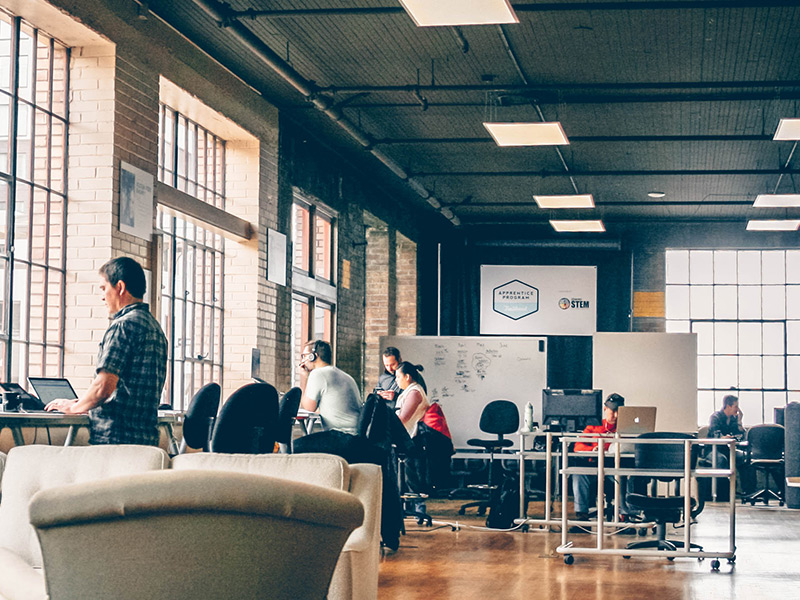 The event was such a success, that more partnerships are in the works to create similar platforms for local entrepreneurs to pitch their ideas to everyone from angel investors to corporate partners.
Tiam's background
Tiam was born in Iran right before the eight year war with Iraq. His mother was a Royal Officer to the King and when that position was usurped, Tiam says that the family 'had to bail.' They were forced to leave the country as refugees and planned on settling in the US, but were denied entry and got stuck in Germany as asylum seekers. The family built a life in Frankfurt, which Tiam describes as his hometown. When he was 18, Tiam's father got a job in Boise and they made the move together. Tiam graduated from Centennial high and went on to business school at Boise State University. Right out of school, he started working for PKG where he stayed for 11 years. Tiam then spent a few years in mergers and acquisitions at Vacasa until the travel became too much for him and his young family. When the opportunity to be Trailhead's new Executive Director came up, Tiam says he wasn't sure that it was a role he was interested in. Only after the interview with the board members did he truly recognize how much he wanted the position.
Looking Forward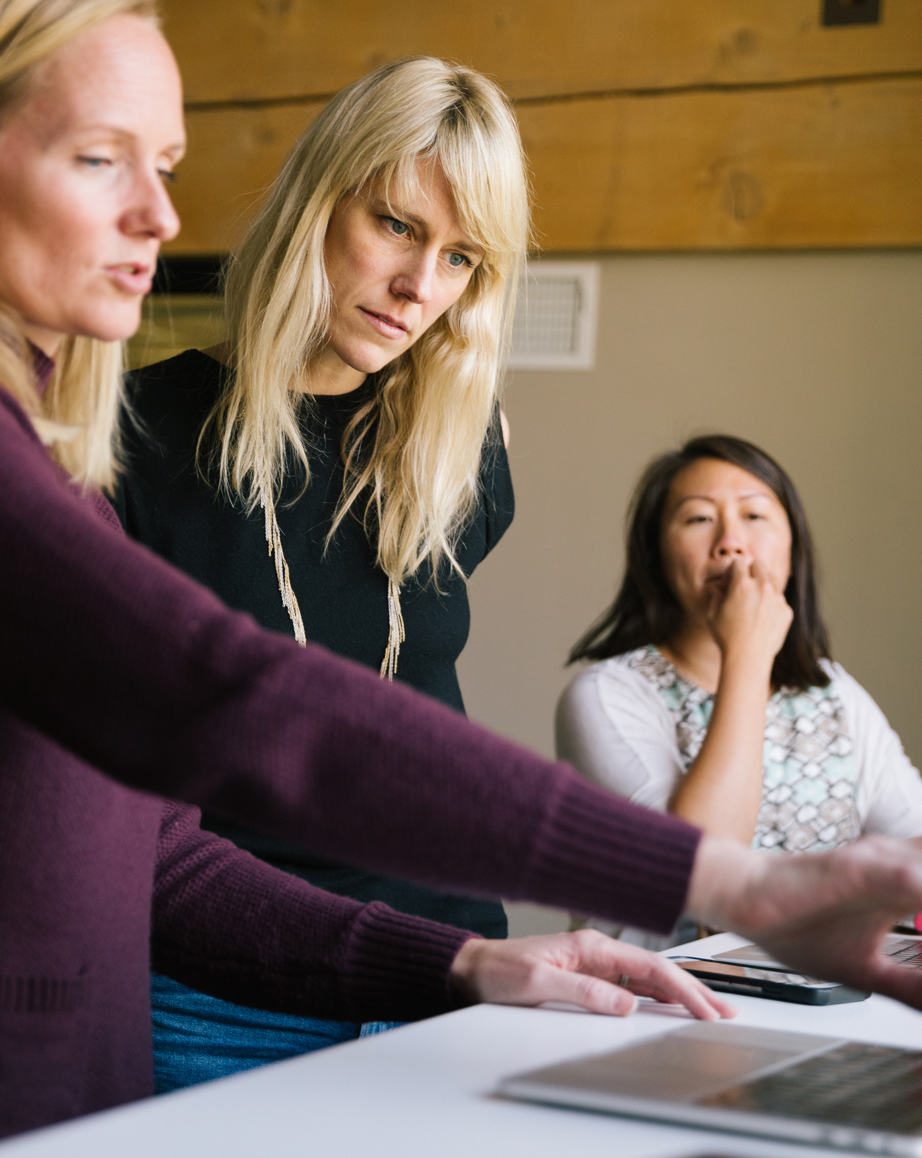 In the future, Tiam and his team at Trailhead will be actively exploring ways to invest some of their own money into individual member startups. The team also wants to be a leader in workforce development in Boise for years to come. Tiam stresses that the three pillars of entrepreneurship are access to talent, access to market and access to capital. Unfortunately, Boise faces a talent shortage with an estimated 6,000 current tech jobs unfilled. Tiam says that while Boise produces talent, the majority of those people end up leaving. To that end, part of Trailhead's goal has been and will continue to be nurturing startups and small businesses and highlighting the quality of life Boise offers in an effort to retain and attract new talent.
Taking Root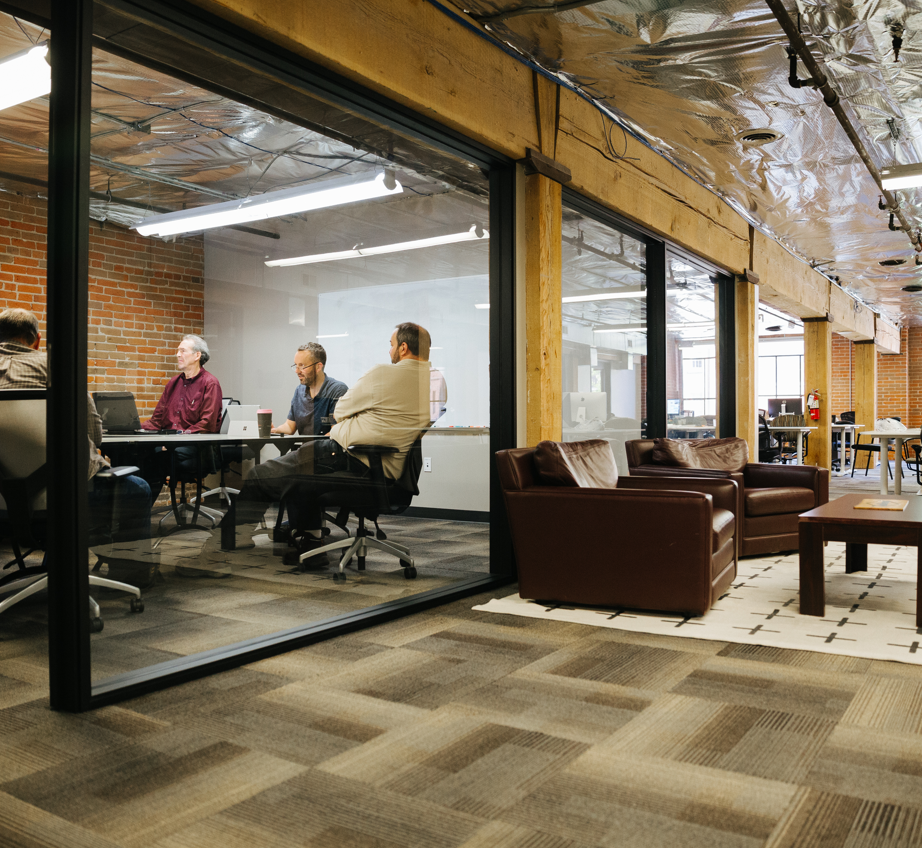 Tiam stresses that while Boise is often compared to nearby Salt Lake, it very much has its own character. Boise has the unique advantage of being a community full of people who are actively invested in seeing it succeed. Elements feeding into the overall start-up culture include places like Trailhead and events like Boise StartUp Week, but the energy is also starting to take root in Boise's more established institutions. Boise State's new Venture College is an internship incubator that Tiam says will likely foster even more homegrown Idaho business successes.
If you want to learn more about Trailhead, get a membership for yourself or connect with the community there, visit their website at: https://trailheadboise.org or stop by to see for yourself: 500 S. 8thStreet, Boise, ID 83702
 Listen to the full Idaho Speakeasy interview: idahospeakeasy.com/tiam-rastegar