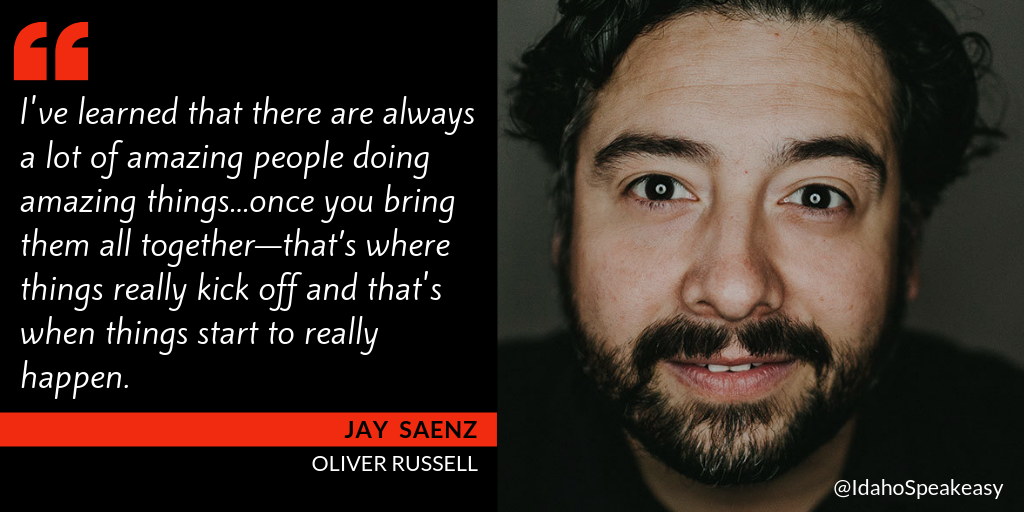 Stuff You Can't Recycle
When the news broke that China wasn't going to take our plastic anymore, Jay and his colleagues approached the higher-ups at Oliver Russell and their partner company Humanista about getting involved with an open source plastic recycling kit dreamed up by a company called Precious Plastics. They wanted to take the kit and modify it for American markets. They chose to try their hand at creating wall and floor tiles because they wanted to show people that recycled plastics can be made into durable and useful products that don't need to end up back in the waste stream.
You're probably familiar with the orange bags that were recently handed out to Boise residents in a new recycling scheme for the city. The idea is that plastics that the city doesn't recycle end up in the bag to be shipped out to areas where they can be processed. Two of the items that end up in the bags the most are the ubiquitous single use water bottles and storage clamshells—items most people come in contact with daily.
While Jay was inspired to recycle things that can't be recycled locally, the overall vision was to change the way the public thinks about plastics in general. He isn't a plastic hater by any means. In fact he calls plastic a wonder material and reminds us that in the early 1950s, plastic was saving lives. He asks the question: "Why are we putting this amazing material in the waste stream at all?" Jay envisions PlasticWorks as a profitable small social enterprise and says that it is ultimately meant to act as a lightning rod for people already thinking about the plastic problem and incentivize them to get actively involved so that they can help find new solutions.
The way we deal with plastic is a national problem and Jay says that as a nation, we need to come up with new technologies and new solutions. He points out that when you bring recycling up to scale, contamination becomes a serious issue. He tells people that if they aren't sure if an item is supposed to be recycled to just throw it away. "[If you don't know] it makes it difficult to deal with in the waste stream….at the city level, you have to clean it up." He says that educating people is important but it takes time. It's really up to large corporations and cities to incentivize people to recycle.
Saenz says the team has been lucky to partner with some great organizations in Boise, including the Citizen Scientific Workshop, a group working to creating STEAM skill development and enrichment and Corridor Surf Shop where PlasticWorks has set up their factory. Ultimately he is striving to make the organization a Public Benefit Corp Social Enterprise Movement.
B Corps and Public Benefit Corporations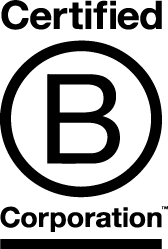 Jay's work with Oliver Russell has allowed him access to understanding and pushing B Corp. and Public Benefit Corporations locally. He says that becoming B Corp. certified is an incredibly intensive process. It requires an assessment that takes place every two years. The questionnaire can take up to 48 hours to complete and asks questions ranging from issues like employee treatment, salaries, benefits and wage gaps to recycling community involvement and more. Jay says that if a company pursues B Corp certification, you can be assured they are living in line with their values. Oliver Russell has the certification and Jay says that Russ was the first person in line at the Secretary of State when Idaho made B Corp. status available.
Future Fitness
The B Corp. certification is just one part of the bigger picture for companies looking to establish themselves as 'future fit' enterprises. Jay says that sustainability is a word that has started to turn people off, but companies that are striving to produce great products and services and consider environmental constraints and social aspects are essentially striving to be 'future fit.' He says that he wants to demystify socially conscious business practices.
Jay recognizes the importance of the bottom line in all of this. Far from abandoning capitalism, Jay says this movement is going back to the real essence of capitalism. "There is no purpose without profit, no mission without margin." Good products pulling in good profitability using their resources in an intelligent way are in fact making the world better. Jay's barometer of success? He says, "My life is only as good as my neighbor's."
Why Businesses Should Find a Better Way
When we asked Jay to unpack the why of running a future fit business, he immediately jumped to the people. Employee retention is a big bonus for running a socially conscious enterprise and some of the best potential workers—especially millennials—want to know they are working with a company whose ethos reflects their own. Employee retention, he points out—can be a big cost saver and helps build a better business community.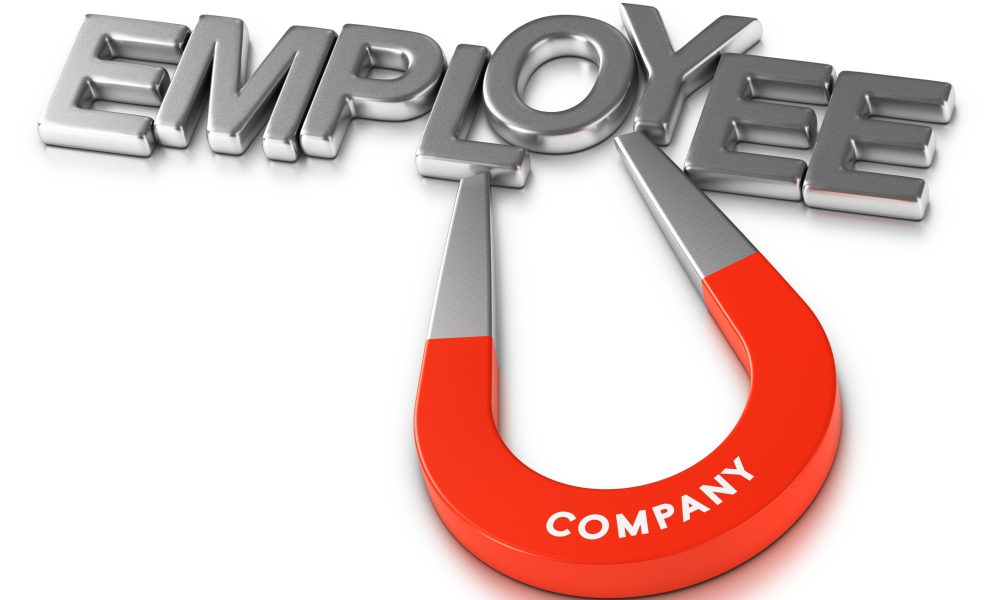 Socially conscious enterprise isn't just for start-ups either. Big companies who don't evolve are failing. He points to Sears, which he says was the Amazon of the '40s, '50s and '60s and now is folding because they refused to evolve with the times. Jay says that some big business is doing a better job. Target, for instance, is a good example and has been implementing policies that are moving them towards social enterprise. They are trying to get all their employees to a $15 an hour minimum wage by 2020 and recently decided to give employees the time and space to experiment and dream. While it was a big leap and one that lost the company money in the short term, Jay says new ideas and products were born out of that decision and have kept the company fresh. He says that no-one's legacy is guaranteed—companies are going to have to work for it.
Overall, corporations are starting to see that if they pay better, their employees are less stressed out, which means better turn around for the company. A lot of new case studies are showing that when companies begin to inspect new ways of doing things, they see that environmental and social consciousness actually allows them to do more.
PlasticWorks is just one small part of a much larger puzzle, but it's the perfect case study for how business can take a multi-faceted approach to doing good while still making money. With any luck, more businesses will jump on the future fit train and begin to craft a better world for us all to live in.
To find out more about PlasticWorks, you can visit their website: plasticworkslab.com and sign up for their newsletter for ongoing updates.
Listen to the full Idaho Speakeasy interview: idahospeakeasy.com/jay-saenz