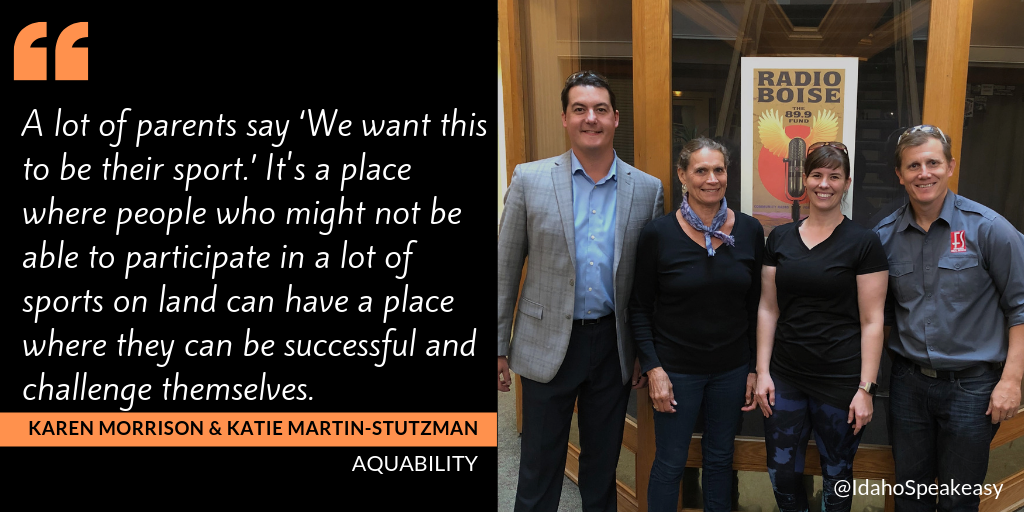 AquAbility is an Idaho nonprofit that works with people with disabilities in water to help develop a range of skills, from the physical to cognitive and social. The organization rents pool time at BSU, Aqua-tots and travels to work with students from the Idaho School for the Deaf and Blind at Miracle Hot Springs. The most popular program is for children 11 months to 18 years, but Morrison says that the young adult program is growing quickly and that the aging adult and Veterans program are very well liked.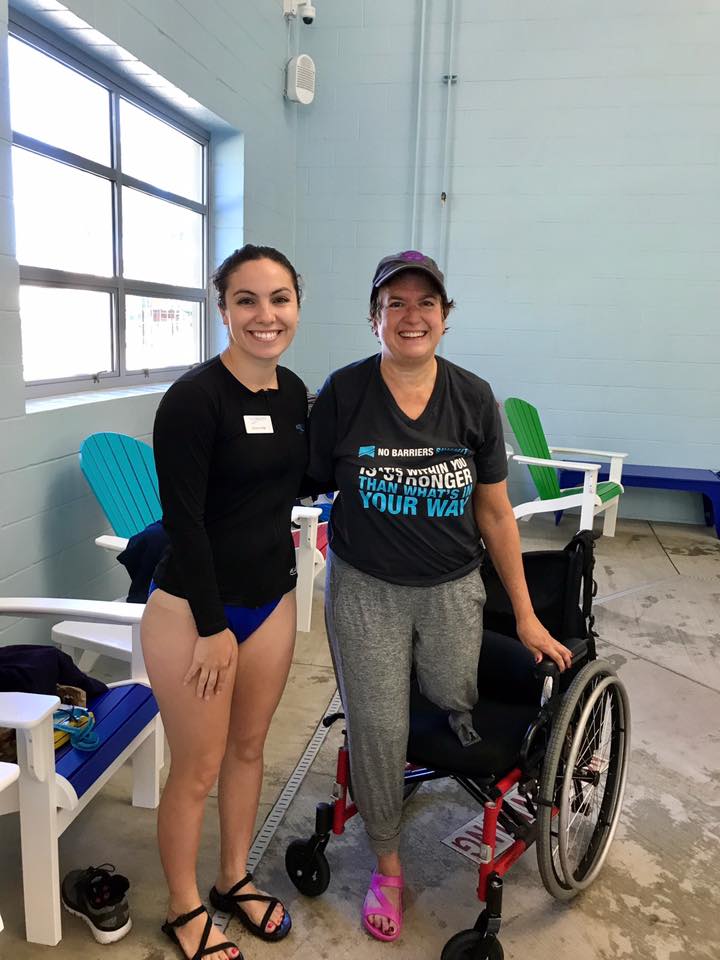 The program's seventeen instructors work with disabilities of all kinds, from audio and visual impairments to autism and people with amputations, cerebral palsy and spinal cord injuries.
Karen says that in a way, learning to swim is just a byproduct of the program and that the real therapy is in the developmental progress of the students. She emphasizes that they work with cognitive development, including speech color and behavior. A large portion of their students have autism and developmental delays and benefit from simply following directions, listening and building up their sensory comfort levels. A lot of parents say that AquAbility is their child's only sport and so it becomes a special social and physical opportunity. The classes have become so popular, many students have been in the program for 5 years or longer and they now have a wait list for new enrollment.
Program Offerings
Children
Katie Martin-Stutzman is the program director and says that AquAbility is complementary to most other therapies. They function on a 1:1 instructor to student ratio and tailor every session to meet the needs of the individual. For young kids, they typically focus on water safety, basic balance and the ability to close their throats. Once they clear these hurdles, the instructors move on to introducing swimming.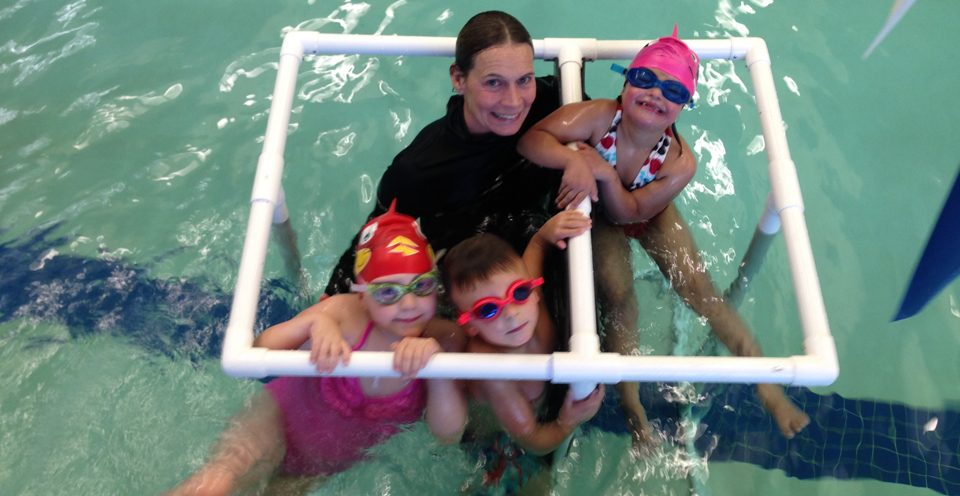 Young Adults
The young adult program at AquAbility is growing rapidly. Karen tells us that once people reach the age of 21, activities available to them decline significantly. By offering a course for people in the 21-28 age range, AquAbility fills a huge gap in programming for young people with disabilities.
Older Adults
The program for older adults can make significant physical impacts for this population. The benefits of water therapy are especially suited for aging bodies.
Veterans
For veterans, Katie says Aquability offers an open swim with optional guidance if a participant wants it. The program is entirely funded by a grant and is offered at no cost to the veterans. This no pressure policy means that swim time is one of great pleasure and community.
Idaho School for the Deaf and Blind
The Idaho School for the Deaf and Blind in Gooding used to have a pool, but it is no longer functional. AquAbility meets the students at Miracle Hot Springs on a monthly basis to work with them there. Karen says that some of these students have more severe disabilities and there are several participants who can neither see nor hear. For these special needs, Karen says that establishing a level of trust is the most crucial component of the lesson. She also points out that swimming offers the rare opportunity for many of these students to be outside of their wheelchairs. She says that witnessing the joy of that moment is especially rewarding.
Progress through Enjoyment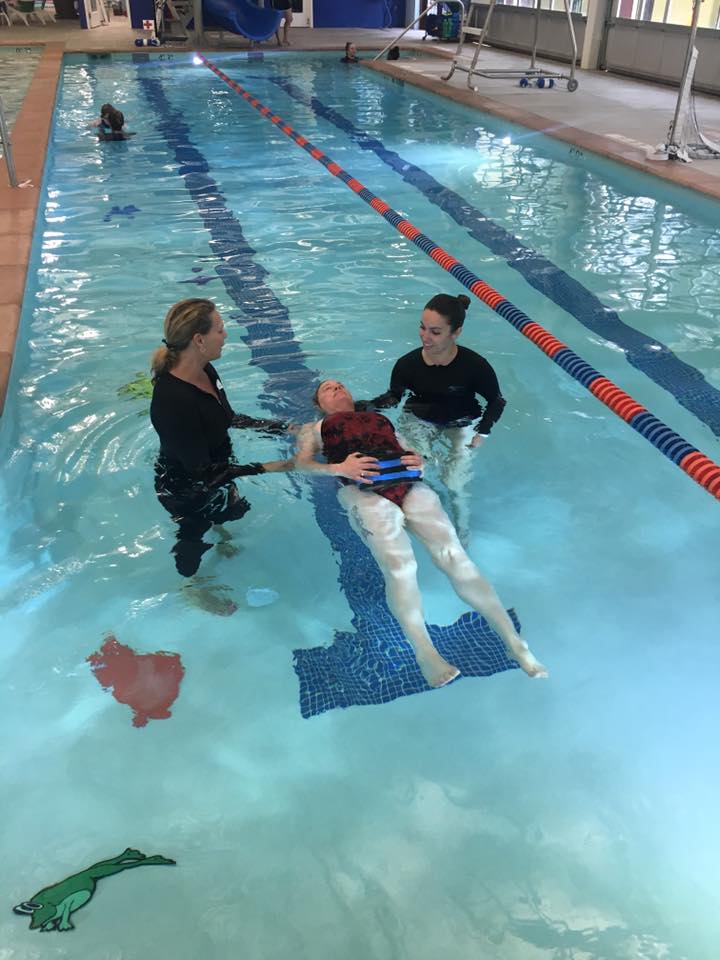 Karen and Katie both emphasize that the great thing about AquAbility is that progress is made while people are having fun. The independence and alone time can be hugely beneficial for people with sensory issues and because every person is different, the instructors make sure to tailor their classes for the most impact. The classes can accomplish a wide variety of objectives—from building a sensory tolerance to sound and touch as well as improving physical abilities. For students with physical disabilities, the classes can teach them how to use their bodies in new ways. The ultimate outcome though, Karen says, is that participants gain confidence and begin to feel good about their bodies and their abilities.
Nonprofit challenges
Like every nonprofit, AquAbility has faced its fair share of challenges. Karen says she had zero business experience when she started and faced a steep learning curve to get things going on the business side. Today, they have 3 office employees and 17 part-time swim instructors. Karen herself spends less time in the waters these days and more time writing grants, mostly focused on drumming up money for expansion projects. They want to expand the program locally out into the western suburbs and into other cities including Coeur d'Alene and Twin Falls. A huge windfall in making expansion possible is the recently developed certification program that will allow the organization to train and certify teachers all over the country.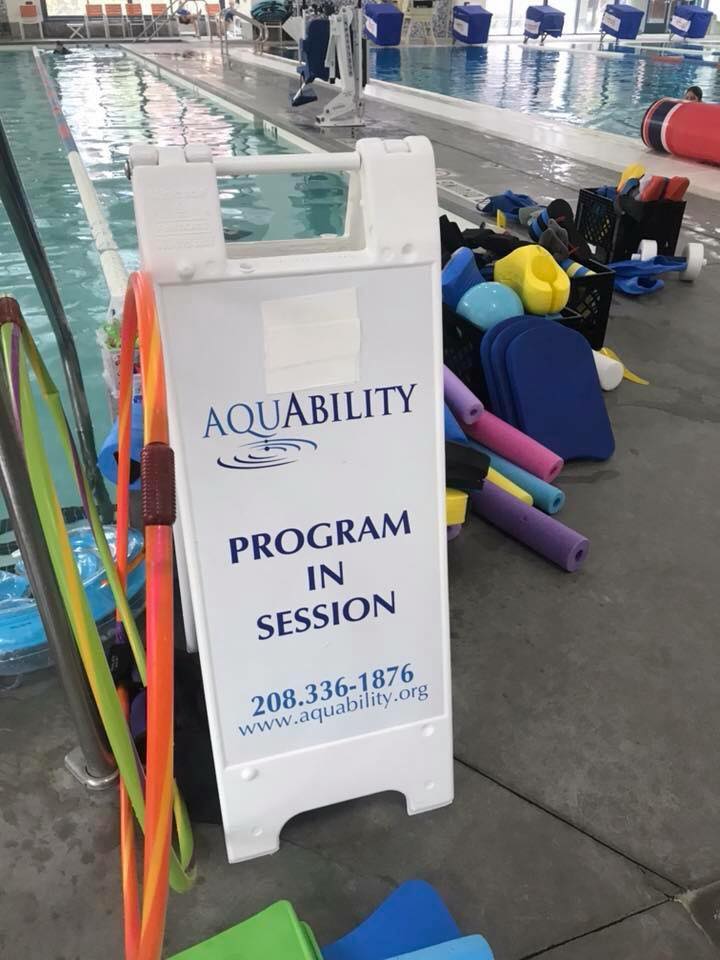 Karen says that the certification will help tremendously with growth. While they can't meet the demand currently, they've added to their staff in hopes of keeping up, but what they really need is more space.
This year alone, the program has done more than 5,000 one on one participant sessions. The program's popularity is demonstrated by its tremendous growth in a relatively short period of time, which has been entirely accomplished by word of mouth. For now, AquAbility plans to stay in Idaho and continue growing its programming to meet the demand.
If you want to learn more about AquAbility or volunteer to help, visit their website at http://aquability.org/.
Listen to the full Idaho Speakeasy interview: idahospeakeasy.com/karen-morrison