Podcast: Play in new window | Download
Subscribe: Apple Podcasts | Android | Google Podcasts | Stitcher | RSS
"There's nothing more amazing than someone changing their life. There just isn't."
Marsha Tennyson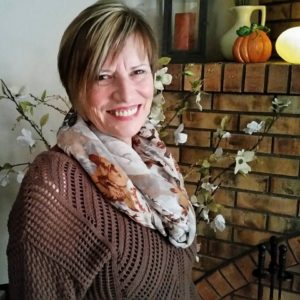 Marsha Tennyson is the founder and director of Chrysalis Women's Transitional Living, which gives women coming out of incarceration and addiction a safe place to rebuild their lives. Tennyson was called from a young age to help others, and now she's turning caterpillars into butterflies.
Chrysalis Women's Transitional Living
When women come out of jail, prison, detox, or hospitalization, they don't always have a safe place to go. "Chrysalis is, number one, a safe place," says Tennyson. It's also about building a foundation to rebuild lives. A chrysalis is the cocoon where a caterpillar becomes a butterfly, and that's exactly the opportunity that Chrysalis provides its women. "There's nothing more amazing than someone changing their life. There just isn't," says Tennyson. "And there's nothing harder, either."
Volunteer and Graduate – Sarah Hill speaking about Chrysalis at Impact Club Boise
Called to Serve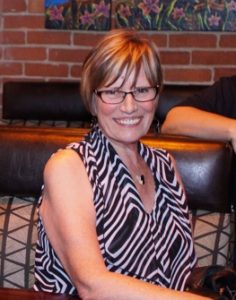 When Tennyson was a young girl, she imagined herself being a mother over a huge house full of children, and that image has stuck with her. "I really think that God prepares you young," she says. "The things that you love when you're young seem to unfold as you grow up."
When she was a teenager, her father began working with people in the Skid Row area of Los Angeles. She would hear him talk about it and felt she was being called into serving, too. "I believe that people are created with a purpose," Tennyson says. She worked for nine years on Skid Row. "Eventually I was called to come [to Boise]," she says. She started Chrysalis Women's Transitional Living in 2001.
Finding Caterpillars

Finding women who need assistance is the easy part. In the state of Idaho, there are 1,039 women in prison and county jails, 3,419 women on probation, and 697 women on parole. Per 100 thousand people, Idaho has the second highest incarceration rate in the entire country. Tennyson talks to probation officers and interviews women in jail to find the women who want to change their lives.
"Not everybody wants to change their life," says Tennyson. "People are comfortable even in really bad situations, and it's really, really difficult to change your life."
Making Change

One thing that is vital to making change is support. "You have to have somebody to say to you, 'You're not worthless. I know you've tried this before a million times, but try again because you're never going to succeed if you don't keep trying.'" Tennyson contends that people need a relationship with God, themselves, and others. Chrysalis facilitates these relationships through one-on-one coaching, programs, classes, and books. "It's a faith-based program because we believe that people are created with a purpose, and that gives them so much worth to know that," says Tennyson.
Chrysalis goes through a process of building up the women's self-worth and self-esteem, helping them realize they have power and a voice, and that they can be anything they want to be. Women leaving prison have often lost everything, including their children, jobs, and homes. There's no one waiting to pick them up when they are released. Chrysalis makes them feel human again. "It's never too late," says Tennyson. "You can always change."
Building a Foundation
If you don't have a foundation, you can't rebuild on a foundation. "Everybody's coming from a different place, but everybody has to rebuild from that place," Tennyson says. They have to forgive themselves and learn how to function in life on life's terms.
Most of the women who have been addicted to meth have also been sexually abused, which makes them feel like they don't have any control in their life. "Teaching them that they do have a voice and they do have control and they can live independently, they don't have to have a man in their lives is like Greek, because they haven't been taught that," says Tennyson. Chrysalis teaches them to become an individual who can stand on her own two feet, take care of herself, have a voice, and learn to love herself.
Nobody grows up wanting to be a prisoner, stick needles in her arms, or smoke meth. They do it because they're so unhappy and are covering up the pain. "They are coming from a sad and abusive state in almost every case," says Tennyson. They aren't hardened criminals, they are wayward women who made a wrong choice and didn't know how to change. Chrysalis gives them the tools they need to love and forgive themselves.
"My calling is to provide an opportunity for change," says Tennyson. What the women do with that opportunity is their choice.
To learn more about Chrysalis Women's Transitional Living or to volunteer, visit the website.
Chrysalis at Impact Club Boise