Starting Early
Preston was born and raised in Idaho and has always had an entrepreneurial streak. His artist father and marketing mother were big influences and supported his creative leanings from early on. When he was 13, he discovered the new technology Skype and online manufacturing connection platform AliBaba, which he says allowed him to make direct calls to China in order to source a clothing line. That childhood clothing company taught through experience all the pieces that Preston would need to eventually launch his own creative agency.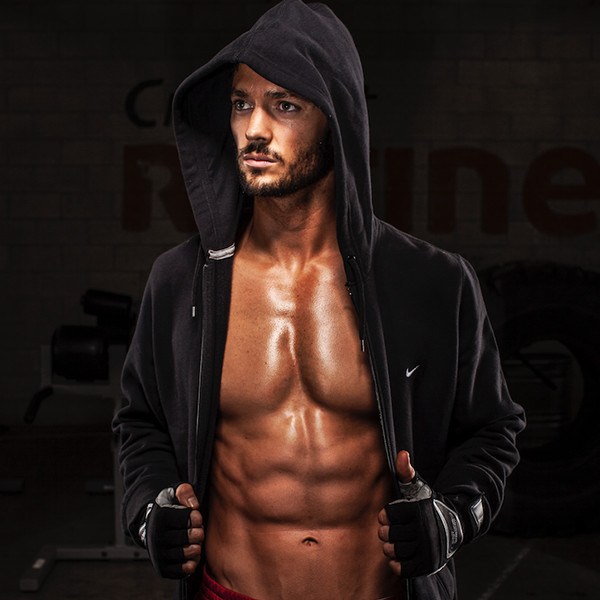 From building the website to web hosting and more he says that the evolution was natural. By the time he was in college, Lewis was running a 7 figure business and was pretty much exhausted. He made the decision to sell the business and enjoy his final years of college. With his already established technical and business sense and a passion for fitness, it makes sense that he was quickly recruited by Bodybuilding.com where he spent years developing and implementing a variety of different new elements for the company. At bodybuilding.com, Preston and his team kept running into the problem of adherence—how to get people off the couch. For Lewis and cofounder Ryan DeLuca (DeLuca also founded bodybuilding.com) Black Box VR is the answer to the adherence issue. They were on a mission to figure out how to make working out really fun. The pair felt that VR was the most promising solution at that cross section of fun and fitness. Three years in, Black Box VR is showing promise with what Preston refers to as "a crazy amount of success stories."
The Game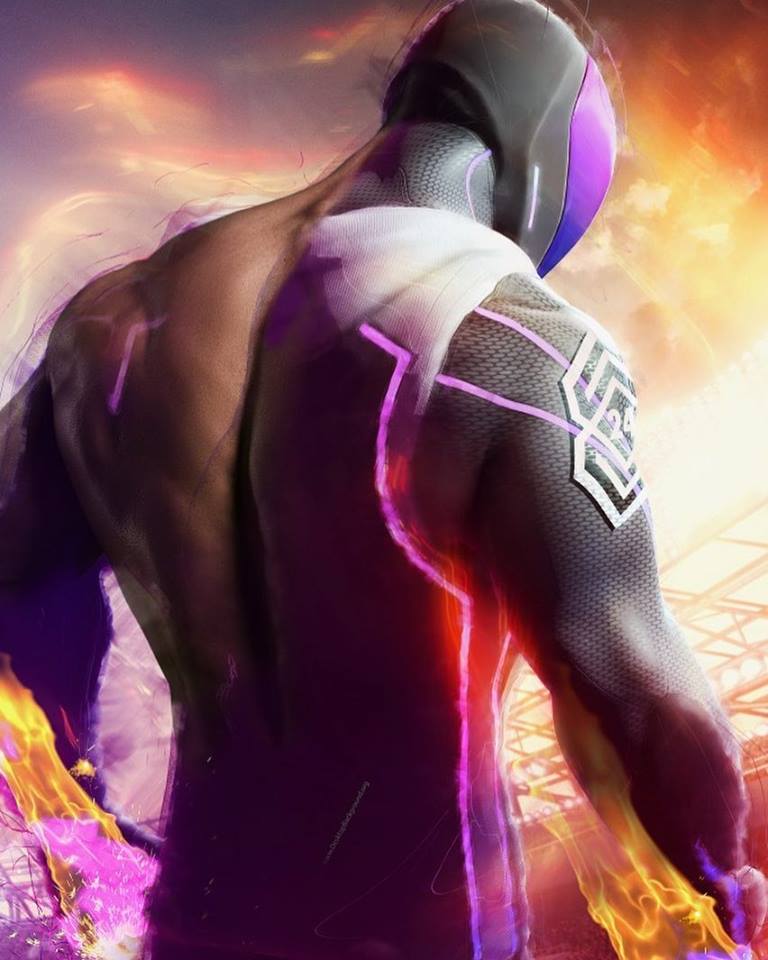 The premise of the Black Box Fitness game is tower defense. Preston explains; "You are on a tower and you have the machine—it's kind of like your weapon so to speak. You leverage it to shoot at meteors and stuff like that. On the field are all these characters— there is a battle going on down there. You have this crystal and your gates and you are protecting that. Because if those get destroyed you lose the competition." When players are in competition with other players they destroy their opponents by completing reps. When opponents characters are destroyed the winner gets that energy, which acts as currency in the game. Players can exchange energy for new characters to help them win rounds and level up. The character piece helps break up the workout by providing rest periods sporadically.
Black Box VR in Action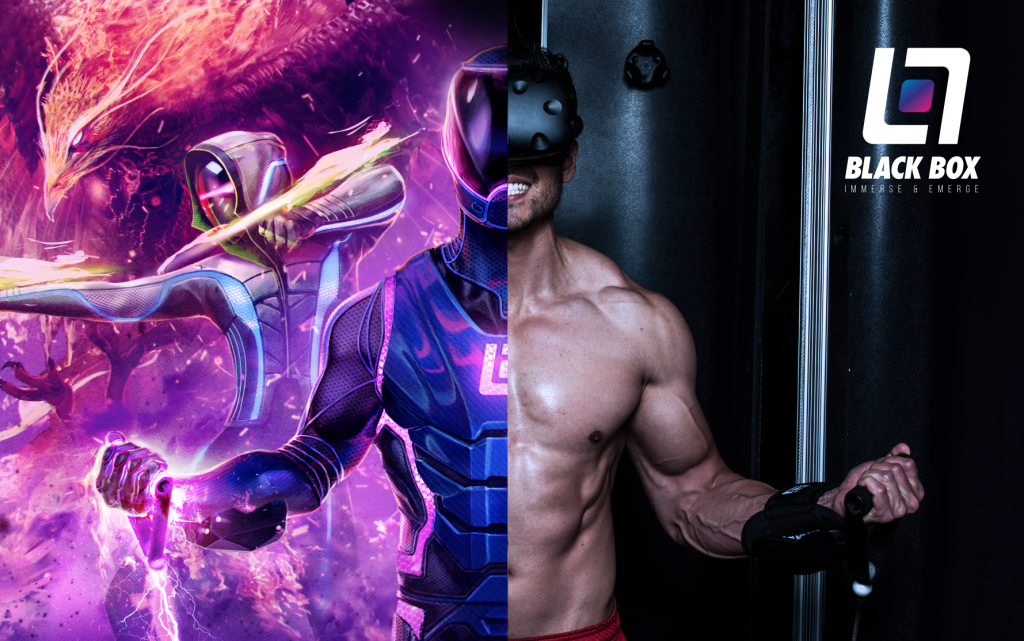 The team is excited to open their first gym in San Francisco. Strategically located just across the street from the Twitter and Uber Headquarters, the look and feel of the gym is high end and futuristic. The brand has a Marvel and Nike aspect and Preston says "If you are truly the avatar—if your body is the controller, when you go in VR, you can be amazing—you can be a superhero." In the gym, the team has incorporated large scale graphics and video throughout to drive home the idea of tapping your inner superhero. In the 4,000 SF space, there are 14 black boxes located in 10×10 private rooms. In each room, users can access their own resistance machine which Preston describes as a fully automated cable machine, but far more advanced. Users fit the sanitized VR mask on their face at which point they are transported to their own personal locker room. As a player looks around the room, Preston says they will see the characters and games they've unlocked. The more a person plays, the more characters and games they will have access to. Once a player has made their selection, they warp down to a virtual platform, which Preston describes as 'your own battle station.' When the player grabs the virtual object—which is actually the handle of the cable resistance machine, but looks like anything from a weapon to a ball of fire— a game event is triggered.
The VR experience transforms working out at the gym from a boring, rote task to something thrilling that users really look forward to.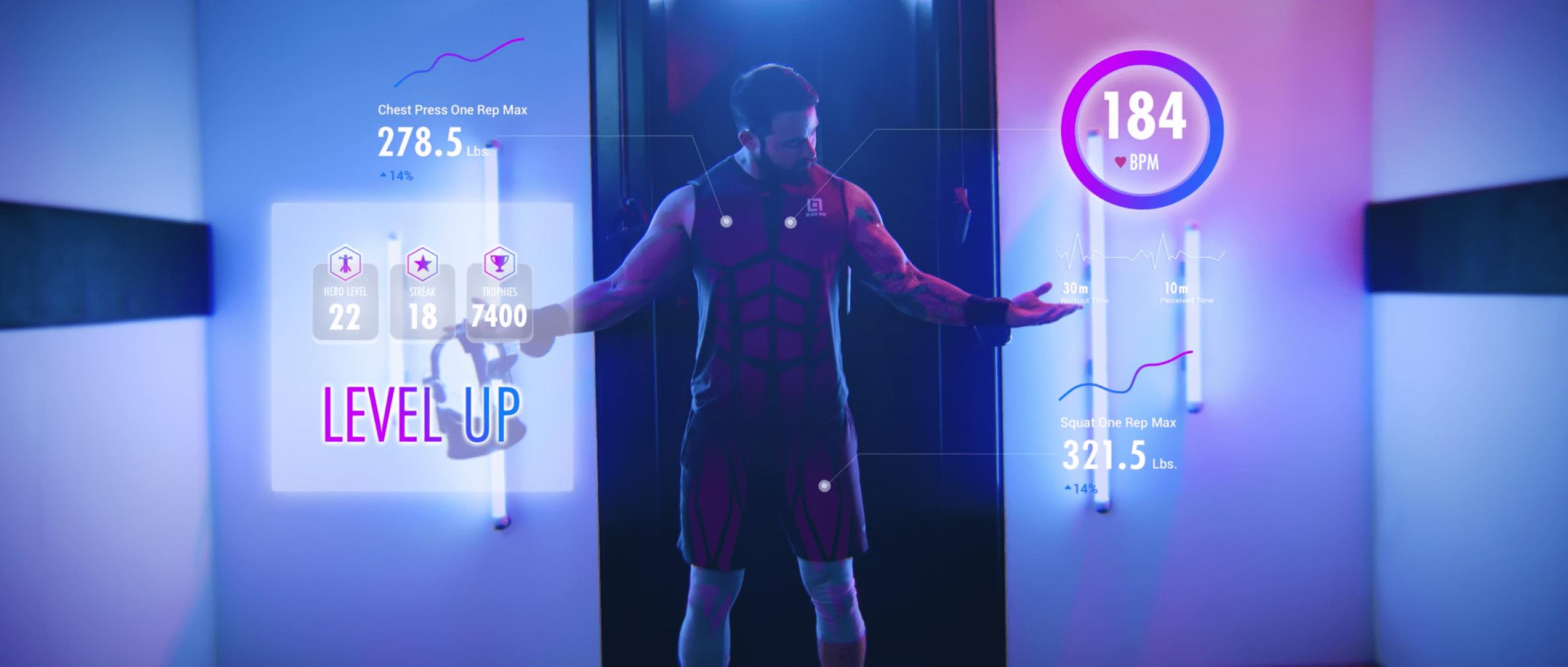 The system allows Black Box to track each individual's performance. From resistance to form to feedback, the VR and dynamic resistance machine technology have revolutionized the efficiency of the workout. The 30 minutes that are scheduled into the game are completely optimized towards functional fitness. Besides offering optimized performance, VR is the most immersive technology available. It literally puts a users brain into a different reality. That different reality, Preston says, gives users something that's called pain delay. Players don't focus on how much their workout hurts because they are completely immersed in the experience. The result? Better workouts and more progress.
30 minutes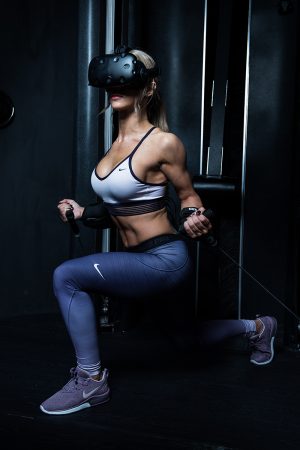 In a time starved society, the Black Box workout has been optimized and compressed into a 30 minute period. Lewis says that new science shows that there is a diminishing return on low intensity exercise and that studies are revealing more and more that HIIT workouts make more of an impact on individual health. Using 6 compound movements that are calibrated to individual performance and physical feedback, Black Box VR delivers an optimized workout tailored specifically to each player. There are no male/female settings because the team is committed to providing the right dosage of volume per individual, with a constant progression based on real time statistics.
The Rise of eSports
Black Box VR easily translates to a competitive eSport experience, which is good seeing that eSports are on the rise. In 2016, the NBA finals set a 16 year record for viewership for the NBA. The League of Legends that same year completely dwarfed the NBA in viewership. The Black Box VR team imagines vividly how the best Black Box VR athletes could compete as their avatars for huge live audiences to witness. Seeing Black Box characters battle to the end on big screens set in arenas is a fantasy not too far out of the realm of possibility. Preston seems to revel in the multi-dimensional nature of the idea, with fit, real athletes as well as his or her Black Box alter ego battling for crowds of fans. It's the perfect way to combine real world athletics with eSports.
Chief Creative Officer in the Wild West of VR
Preston says his job gives him access to pretty much every creative thing you can imagine. Black Box has a huge array of overlapping creative fields. From architecture to engineering to app development, the team experiences it all. Preston wears a lot of hats, from overseeing the translation of architecture from 2d ideas to 3d VR spaces to making sure that game avatars are fully developed characters. He also points out the intense psychological aspect of game theory. One of the great problems with fitness are the long feedback loops. Not being able to see results quickly is a big part of fitness failure. Black Box addresses this by providing users with a sense of progress—the Black Box fitness machine automatically tracks over a thousand data points and delivers it back to the player. Everything is calibrated to the individual and Black Box tracks it all on the back end so that they can deliver 'small victories' via their mobile app.
Validating the Product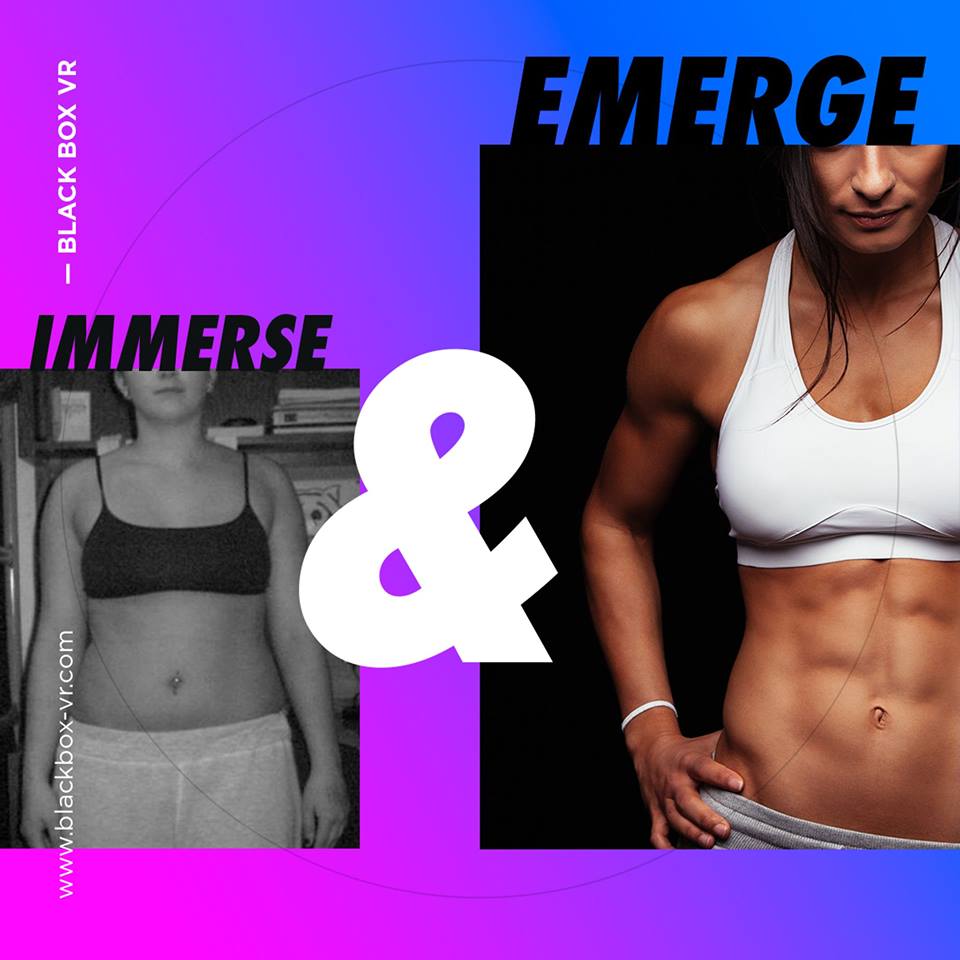 The Black Box team is committed to results and they've done their homework. In an effort to validate their product, they tapped world renowned exercise science researcher Brad Schoenfeld. They shipped their machine to Schoenfeld asking him to run an 8 week study on strength gains. The controlled study found that with leg press and chest press the black box matched the strength progression of a 90 minute workout in 30 minutes. The study validated what the team thought and helped reinforce the real science that they've carefully adhered to in order to deliver an optimized workout.
Testing Adherence

Using a temporary gym space near Costco in Boise, Preston and his team did an 8 week beta test. They were able to analyze feedback from a range of people. They found that different demographics had different feedback. A lot of women appreciated that the VR acted like a personal trainer and the rooms provided a level of privacy not found in the traditional gym setting. The younger generation was stoked on the game aspect and fitness fanatics were surprised by the level of intensity. Anecdotally, Preston says that he got his sister to take part in the beta test and she stuck with it in a way she had never been able to in the past. Seeing that kind of progress is not only gratifying but represents the kind of adherence Preston and his team were looking for.
Best of CES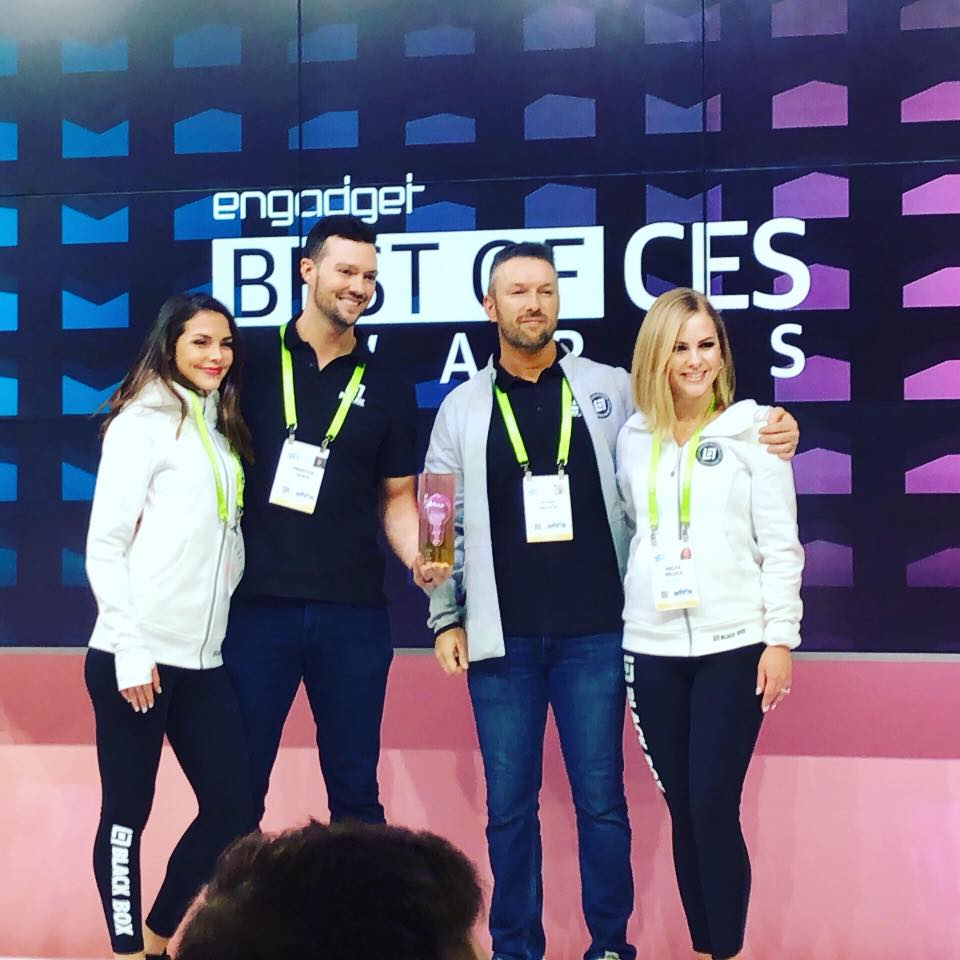 Lewis and his team recently attended the Consumer Electronics Show, which is the big trade show for the 'Samsungs of the world'. Companies attend to showcase their latest and greatest products. Black Box wasn't sure if it was the right time for them to attend, but they decided to go for it. At that point, they hadn't released the product publically and admit they were a little nervous. While there were some obstacles, including a leak in the expo roof which fried some components on their machine, Preston says the show was 'like a fairytale.' They received a ton of attention at the show and were nominated by CES as best fitness experience and best startup overall (out of 900 startups). Black Box ended up winning best startup of CES—an experience that Lewis says was a huge and amazing validation.
Expanding the Scope of VR
Virtual Reality is a relatively new technology and one that is being used in innovative new ways. It's now being used with burn victims who have to undergo daily skin stretching as part of their recovery. The exercise is excruciatingly painful and patients are typically given morphine to help them manage the pain. In the wake of our national opioid epidemic, scientists and medical professionals have been searching for another way. Researchers created a VR cold environment game that they found was just as effective as morphine in managing patients pain. Visual pathways, Lewis says, are extremely powerful and can do amazing things like override pain. Not only did the VR help manage pain for the patients, but it also had residual effects that lasted longer than the treatment time. VR also performs well when it comes to time dilation. Preston says that perceived time is huge. While a user's experience on a treadmill might make a minute seem like 30, he says that Black Box Players report their 30 minutes whizzing by in what seems like 10. Making workouts seem shorter brings Black Box closer to their mission of fitness adherence.
Looking Ahead
Preston says that Black Box VR is positioned to be at the center of a perfect storm for the modern market. For millenials, Artificial Intelligence, eSports, Big Data, HIIT Training and boutique fitness are all part of their daily vernacular. The Black Box team wants to ultimately franchise the gym, and based on how things go in San Francisco, roll it out across the nation. Once the business model has been tested, Lewis says they should be able to come up with a set of systems that work as well as, if not better than other popular fitness franchises like Orange Theory. And before you ask, the answer is yes—the company has their sights on someday bringing Black Box to your very own living room.
If you want to know more about Black Box VR, check them out online at: https://www.blackbox-vr.com
 Listen to the full Idaho Speakeasy interview: idahospeakeasy.com/preston-lewis