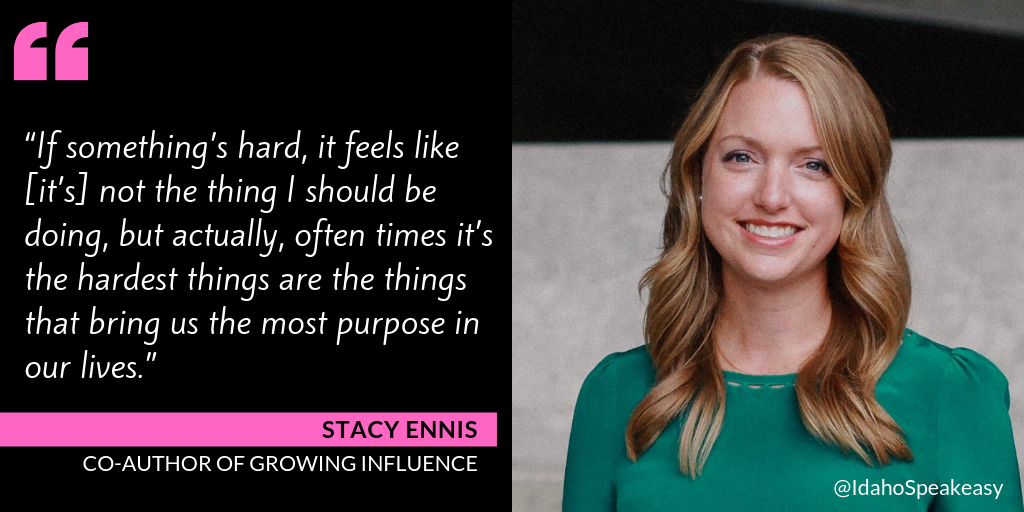 The Ennis Family in Thailand
While the Ennis family has only recently moved to Thailand, Stacy Ennis has always managed to travel extensively while working as a writer, creative consultant, coach and speaker. "My work is completely mobile, and I intentionally built my business in a way that most of my clients aren't actually in Idaho," says Ennis.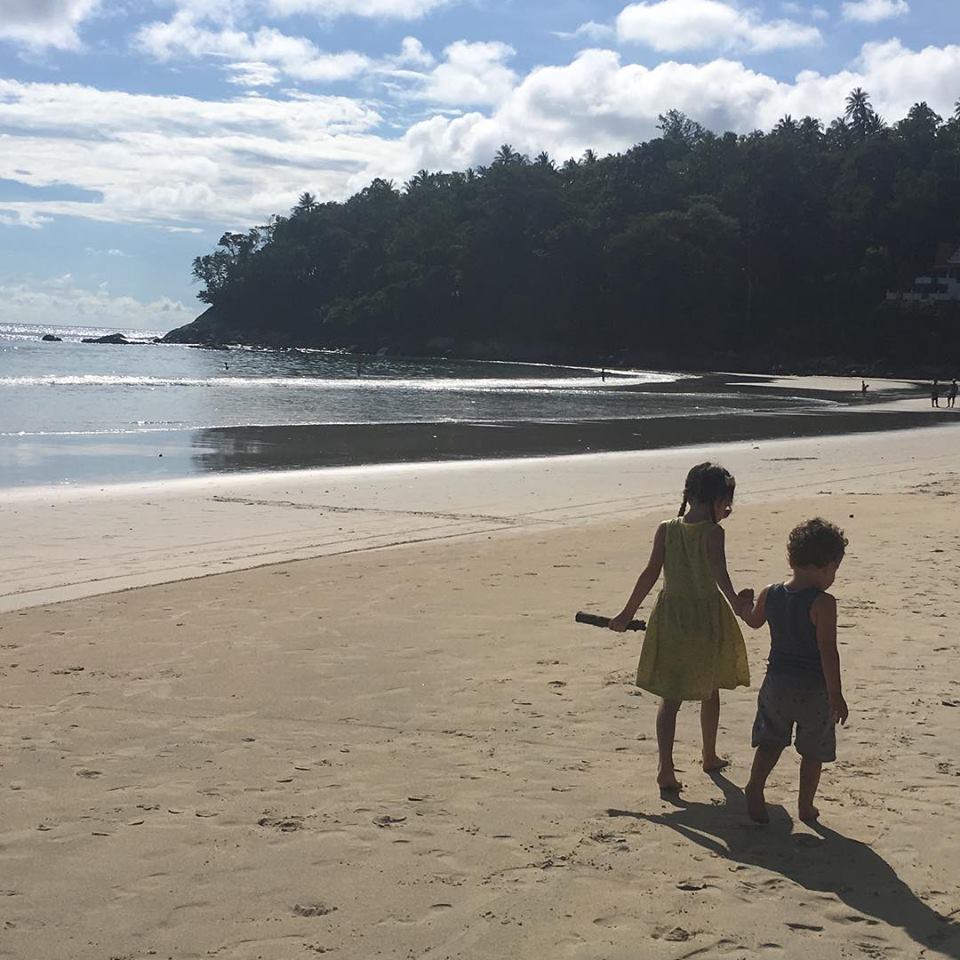 Although Ennis and her husband have lived abroad together in the Dominican Republic and Vietnam, this is their first time living abroad with their 5-year-old daughter and their 3-year-old son. "The first couple months [of living abroad] are awful. I mean there are great pieces of it, but it's really hard. After you can get past that though, that's when it's amazing," says Ennis.
Although the family has already had to endure trips to the hospital and having bats In their rental home, "the most challenging thing right now is I'm having to reconfigure my schedule," says Ennis. For the most part she handles the 13-hour time difference between herself and the majority of her clients by taking calls in the evening and extending her trips back to the United States to factor in time to adjust to the jetlag.
Co-Authoring with Ron Price
Several years ago, business executive Ron Price approached Ennis about turning one of his business concepts into a book, but "like what often happens, it kind of got pushed aside," says Ennis. After choosing to moving forward with the project in 2016, they completed the entire book outline for a traditional non-fiction book, only for Price to then share his idea of writing the story in a fable format instead: "It probably took me about a day to come fully around to the idea because it was really out of the box. It was really different. It's not like business fables don't exist but frankly they're a very small part of the market, and they either do really well or they're horrible failures," says Ennis.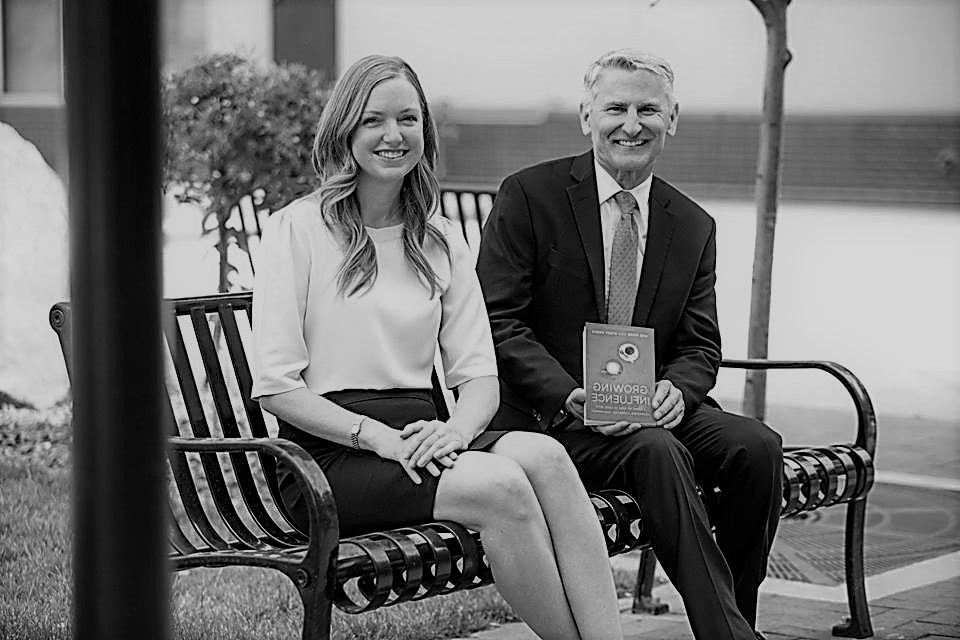 Knowing it was a risky move, Ennis and Price chose to radically alter the structure of the book. They took the time to craft characters with specific attributes while "[staying] shallow in a lot of aspects of the characters" so that the content would remain the hero of the story. By the end of the project, the characters had become "as real to [Ennis and Price] as the concepts in the book."
Creating Characters for Growing Influence
The main characters of their story are Boise residents Emily, a loyal employee who feels stuck in her role after working for 10 years at the same tech company, and David, a retired CEO who brings his tablet to a local coffee shop every morning just to get out of the house. After a chance encounter, their relationship begins to build and they begin to influence each other.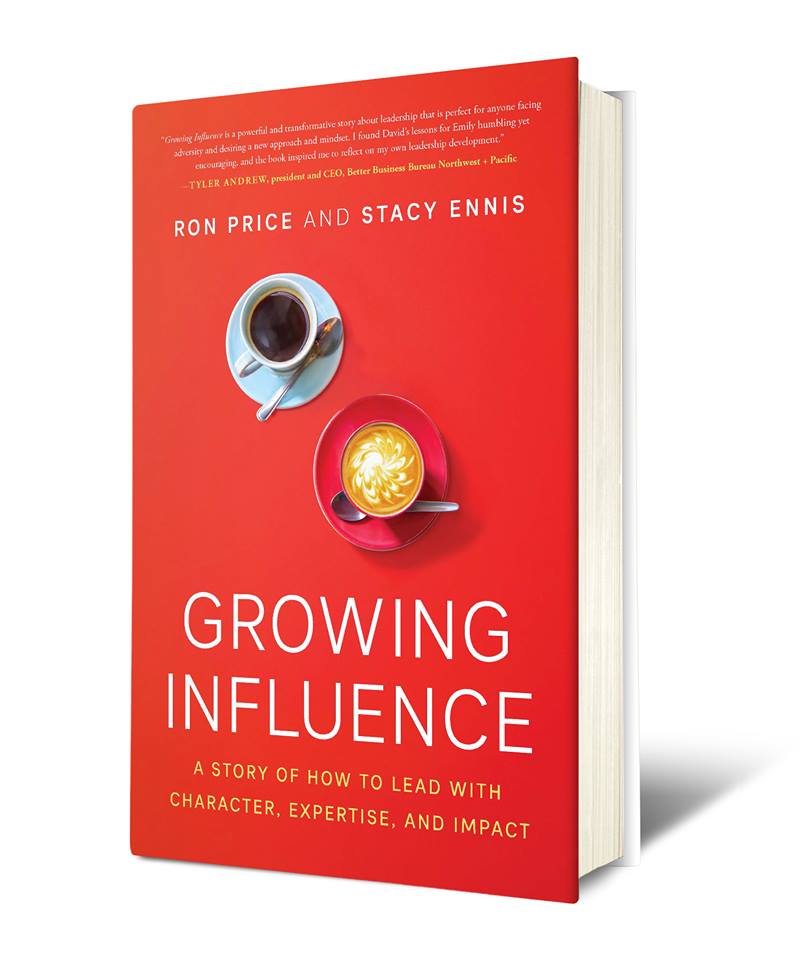 Using his own expertise, Price "created assessment results for [their] characters" in order for them to better develop the identities of their characters. Ennis did her own research and character development by holding interviews with women in the tech industry.
While Ennis denies writing herself into the character of Emily, she acknowledges that her daughter "makes a cameo at some point in the book." While "from a personality and behavior standpoint" the fictional characters are very different from their authors, Ennis admits that "a lot of David's story is autobiographical for Ron."
"How to Raise Brave Kids" TEDxBoise Talk
A year ago, Ennis participated in TEDxBoise where she discussed the need for "intentionally [integrating] bravery education into our parenting." Parents can encourage bravery by praising their children when they make simple, sometimes scary choices such as trying a new food or turning out the lights. "If we can actually work in 'courageous,' 'bold,' 'brave,' into praise that we give our children, think about how that shifts their self-view," says Ennis.
Future Directions
 Ennis plans on living in Thailand for the next 2 to 3 years while continuing her career. As visa requirements force the Ennis family to leave the country every 90 days, Ennis plans on traveling extensively with her husband and kids. "One of my commitments with this move is that our life [and] our travel is going to be the big focus for our family," says Ennis.
She also intends to keep being on the leadership team for Next Level Women Leaders where she coaches women on how to more clearly communicate who they are and what matters to them.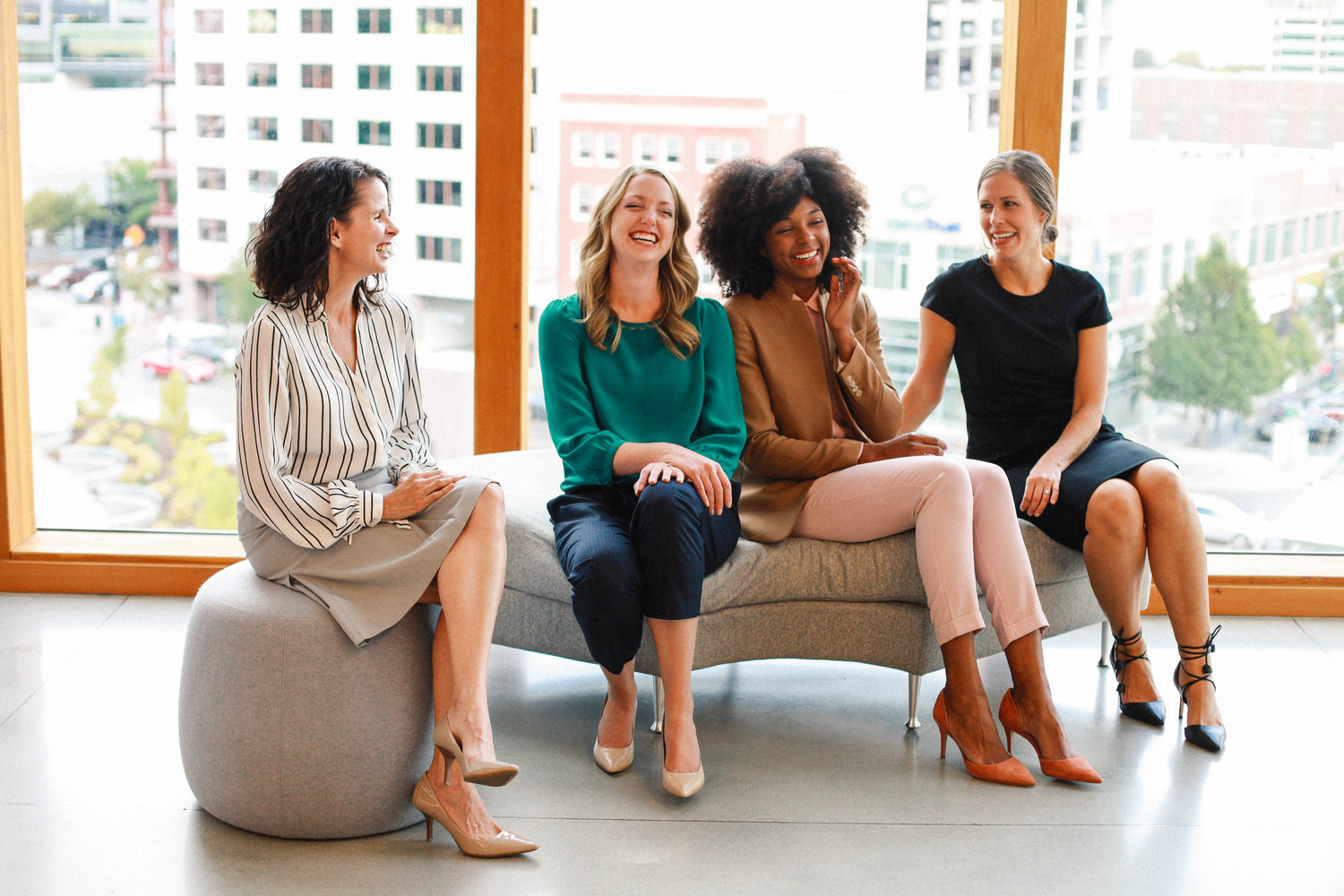 Learn More
To follow Ennis' travel blog or learn more about her work, visit her website at http://stacyennis.com/. For more information about Next Level Women Leaders, visit https://www.nextlevelwomenleaders.com/. To watch her TEDxBoise Talk, visit https://www.youtube.com/watch?v=Fq_VvAxDBRY.
Listen to the full Idaho Speakeasy interview: idahospeakeasy.com/stacy-ennis