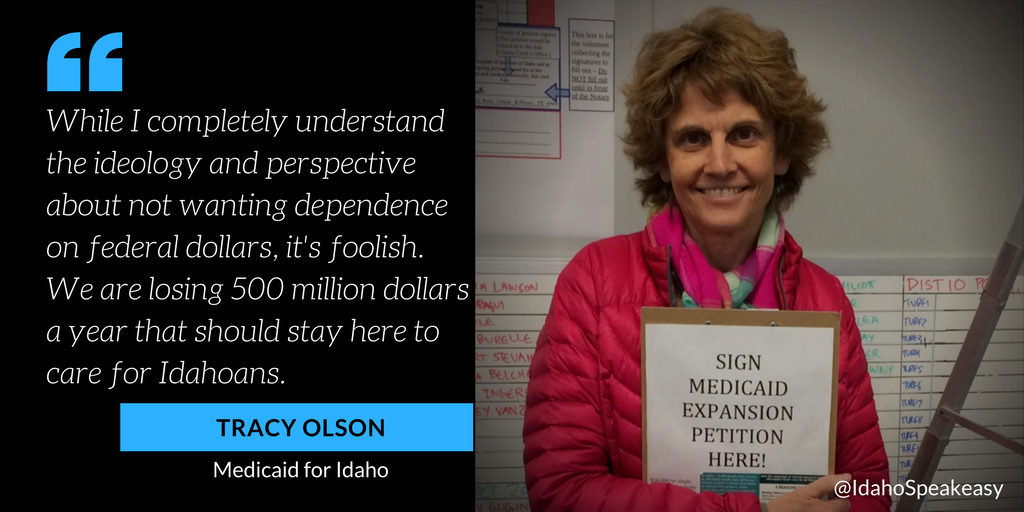 (Tweet this image)
Closing the Gap for Idahoans
Tracy Olson is the Ada County Coordinator for Medicaid for Idaho, a group of volunteers who are petitioning to get a Medicaid expansion on the ballot for Idahoans. Before joining this project, Tracy had always been more a silent observer who voted and did her civic duties, but that changed in 2016. "After the election, I started getting involved with local politics because I was concerned about what was happening," she says. Her efforts brought her to the attention of the volunteers working to get the Medicaid expansion on the ballot, and they asked her to join them. "Once I learned about it, and learned about exactly what they are trying to do, I knew it was an absolute no-brainer," she says. "It was something that would absolutely help people."
The Coverage Gap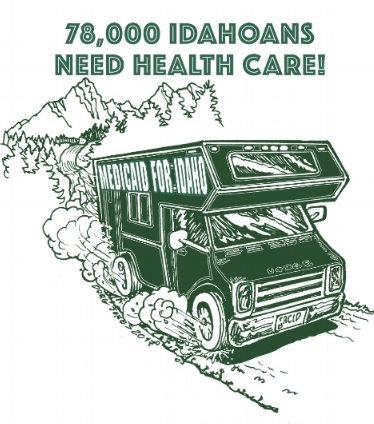 To qualify for Medicaid, you have to make approximately $3,400 a year or less. "It's for the extreme poor," Tracy explains. If someone is making $12,000 a year or more, they can qualify for a subsidy on the Idaho Health Exchange. People who make in between those amounts — an estimated 78,000 people — get nothing. They can't get either a subsidy or Medicaid. "The coverage gap is the gap where there are individuals … who don't have access to healthcare," Tracy says. "And they don't have access to healthcare because they make too much money to qualify for Medicaid, and they make not enough money to get a subsidy."
The people in the gap often work multiple jobs to make ends meet, but the jobs don't give them health insurance. If an employer is not paying for their employees' healthcare, the cost for them to get healthcare themselves can be just as big as their rent payments. Even if they are working multiple jobs, they can't afford healthcare on top of rent, food costs, transportation costs, car insurance, and technology costs. If an employer does offer healthcare for employees, it's often outrageously expensive for the employee to add their children or family onto their healthcare plan. Then if they have a medical emergency on top of that, it just decimates them. People can work day and night trying to fight their way out of poverty, and all it takes is one medical issue to knock them back down.
People with long-term conditions like cancer or conditions that need to be monitored like diabetes don't have the funds to go to the doctor on a regular basis. This leads to them eventually having to go to the emergency room, which is not only the most expensive place to get healthcare, but also is not primary care. The emergency room will patch you up and send you out the door left on your own for the cycle to repeat. "By expanding Medicaid, you actually would give healthcare to individuals [to] help them just maintain their health," says Tracy.
Where's the Money?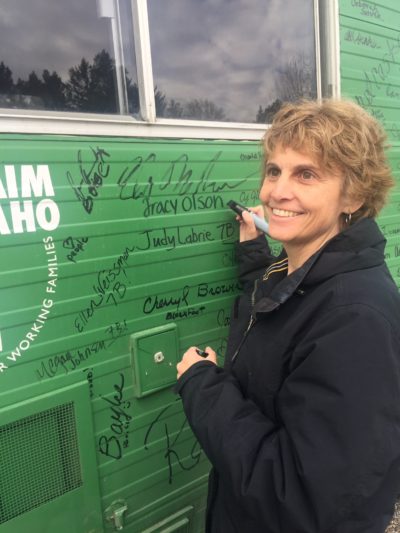 Under the ACA, states had a choice of whether or not they wanted to expand Medicaid in their state. States that chose to expand got federal money that was collected from taxes and appropriated towards Medicaid to care for their citizens. States that chose not to expand Medicaid, like Idaho, are still being taxed, and that money is still going to the federal government, but instead of staying in Idahoans, it's going to states with expanded medicaid programs. "The reality is, we're already paying federal tax dollars into this program, and they're leaving the state of Idaho," says Tracy. "We are losing 500 million dollars a year that's leaving Idaho that should stay here to care for Idahoans," she says.
Up until 2017, had Idaho chosen to expand medicaid, the state could have gotten 100% funding for the Medicaid expansion. Then it would have gone to a 90/10 split, with the federal government paying 90% and Idaho paying 10%.
So if Idaho expanded Medicaid now, where would that 10% come from? "There's a catastrophic health fund that is funded through the counties through property taxes," says Tracy. "If we expanded Medicaid right now, 90% of the funds would come from the federal tax dollars that we're already paying for. The other 10% [of] costs would come from savings that we would make up from the catastrophic health funds," she says. 
Why Hasn't Our State Legislature Fixed This?
Idaho state legislature refuses to vote on medicaid expansion. Even when a plan was put together by Republican Governor Otter, the legislature refused to vote. "There has to be political will, and there has to be people willing to look at this, look at the facts around it — this is a fact-based problem — and look at the math. There is clear math about this," Tracy says. People who claim fiscal responsibility need to look at the fiscal side and look at the math of the situation. "If you're rooted in ideology, we're not going to find solutions," says Tracy.
We Can Fix It Ourselves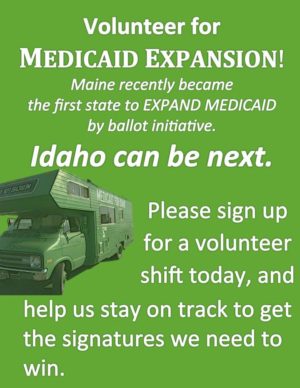 The initiative to get Medicaid expansion on the ballot came about after people saw Maine's success in getting their Medicaid expansion on the ballot. If enough people sign in support of the issue, it can come before the people for a vote. "Once it gets on the ballot and people vote for it, it immediately becomes law," says Tracy. There are what-ifs about if the state legislature chooses to meddle in it, but there are what-ifs for any situation. "We feel so strongly that the majority of Idahoans support this that it would be devastating for people to work against this politically," she says. That's not to say they won't try, but taking baby steps is a great start.
The initiative needs 6% of registered voters from 2016 in 18 different districts to sign, as well as 6% total in the state, for 56,192 verified total signatures. 
Participate, Sign, or Volunteer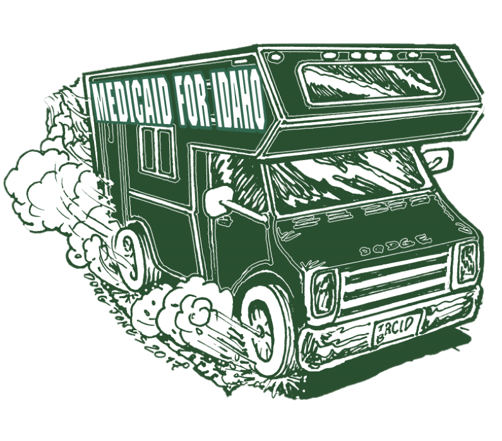 "In this day and age where you feel hopeless about having some say in what's happening to us, this is one action that people can do, and it's as simple as printing off a petition and getting twelve signatures," says Tracy. "That's it, and you have participated in making change in Idaho." You can have an impact and a positive change.
Learn more on the Medicaid for Idaho website.
Listen to the full story:
Podcast: Play in new window | Download
Subscribe: Apple Podcasts | Android | Google Podcasts | Stitcher | RSS