Podcast: Play in new window | Download
Subscribe: Apple Podcasts | Android | Google Podcasts | Stitcher | RSS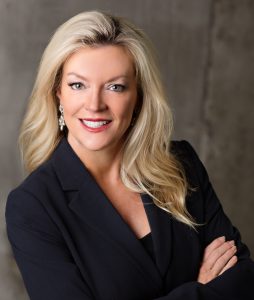 Shawna Walz was first struck by the need for diapers when she was a new parent living in Baltimore, Maryland. She recalls seeing children in ill-fitting diapers, or no diaper at all, and wanted to help. Shawna points out that diapers are not covered by government assistance. They aren't covered by WIC or food stamps.
When she moved to Idaho, she wanted to get involved. "I didn't start thinking I'd build a nonprofit. I started thinking there was a need, and I wanted to help," Shawna says. "Idaho Diaper Bank was founded because we realized that there is a great need in our state for basic hygiene."
Shawna started by getting her friends and family to help. "The first shipment was a single pallet of diapers," Shawna says of her humble beginnings, "and I thought 'how are we ever going to get enough diapers for all of the people that need diapers?'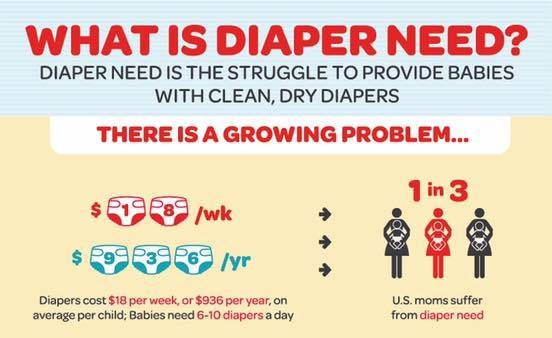 'Silent Crises' of Diaper Need
"Diaper need is the number one leading factor of maternal depression. According to research, it's even more than food," Shawna says. For low-income families diapers cost about $100 dollars a month, and can represent 14% of after-tax income.
We've got thirty-five thousand kids who live in poverty or low-income, and many of those families report juggling rent, food, shelter, and basic necessities like a diaper.
Diaper need can be particularly difficult in rural areas, that may not have affordable retail options. "Families in rural areas don't necessarily have the resources to access big box stores, or the transportation to get there. We're very pleased that we can do what we can to get out there into the rural communities."
The Idaho Diaper Bank also provides incontinence products for the elderly, which are also very expensive. "If [the elderly] don't have coverage for the incontinence products, this can lead to 'shut in' where they don't want to go out in public," Shawna says. "They don't have the supplies they need so they just don't go out in public, which can lead to depression."
Partner Distribution
Idaho Diaper Bank partners with organizations; churches, domestic violence centers, early education centers, and healthcare clinics, to distribute diapers. "They sign up to be a partner," Shawna explains. "They agree to basic operating principles: you can't discriminate who you give the diapers to, and you have to make sure the diapers are free of charge, there can't be any strings."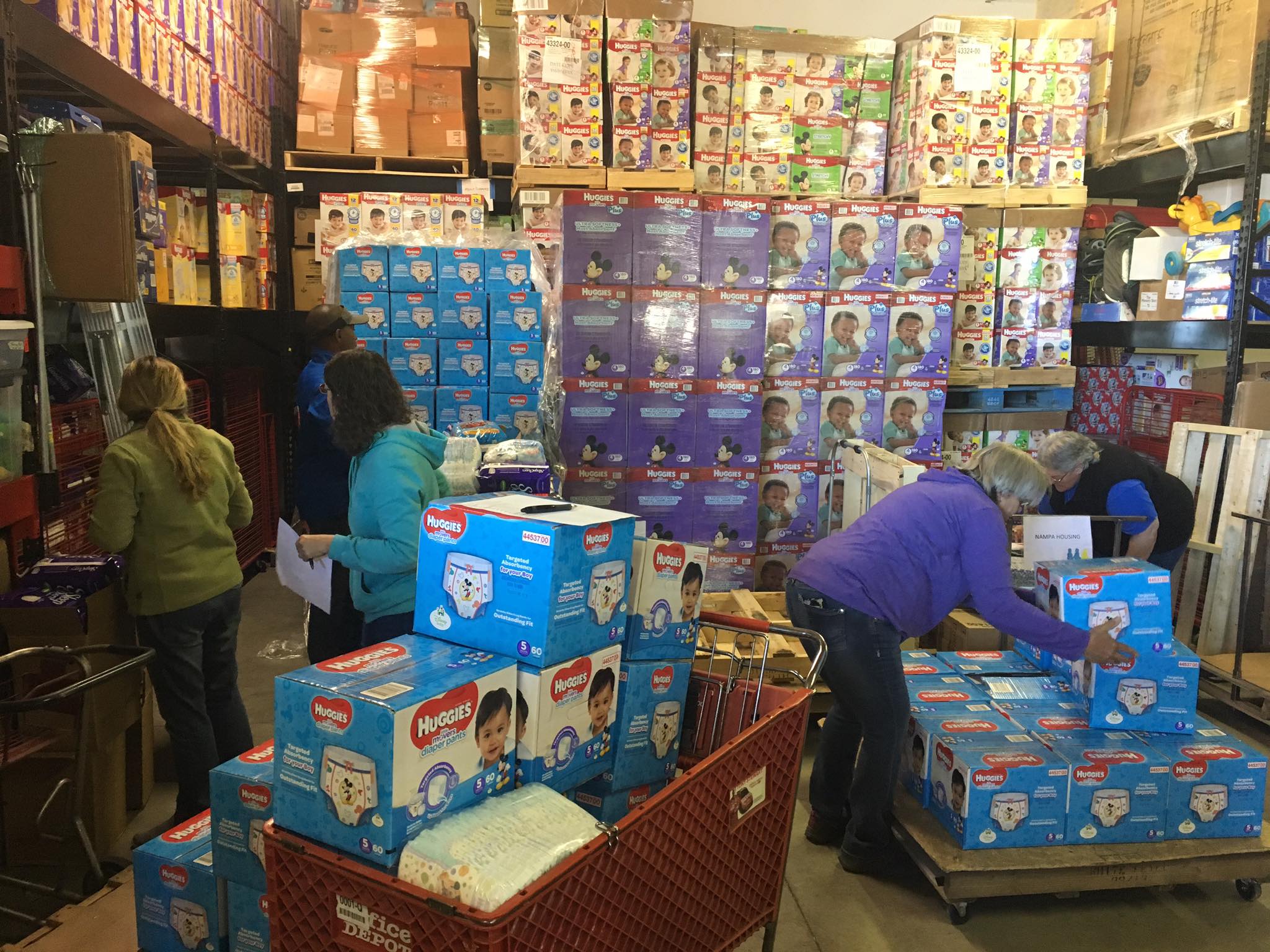 "We provide [diapers] to over 40 nonprofits throughout Idaho," Shawna says. "Our thought is, if we can help other nonprofits get diapers for clients, [the non-profits] can focus on what they do best. We also say that often, getting a diaper is a gateway for getting access to other services."
The partner organizations fill out an order once a month, detailing their diaper needs for their clients. That order is then placed by the Idaho Diaper Bank. The Idaho Diaper Bank is a state-wide program, and part of a national Diaper Bank network, so diapers can be ordered at a low-cost bulk rate. Semi-trucks of diapers are then delivered to a warehouse, where diaper bank volunteers go through the shipment and distribute the ordered diapers back to the partner organizations.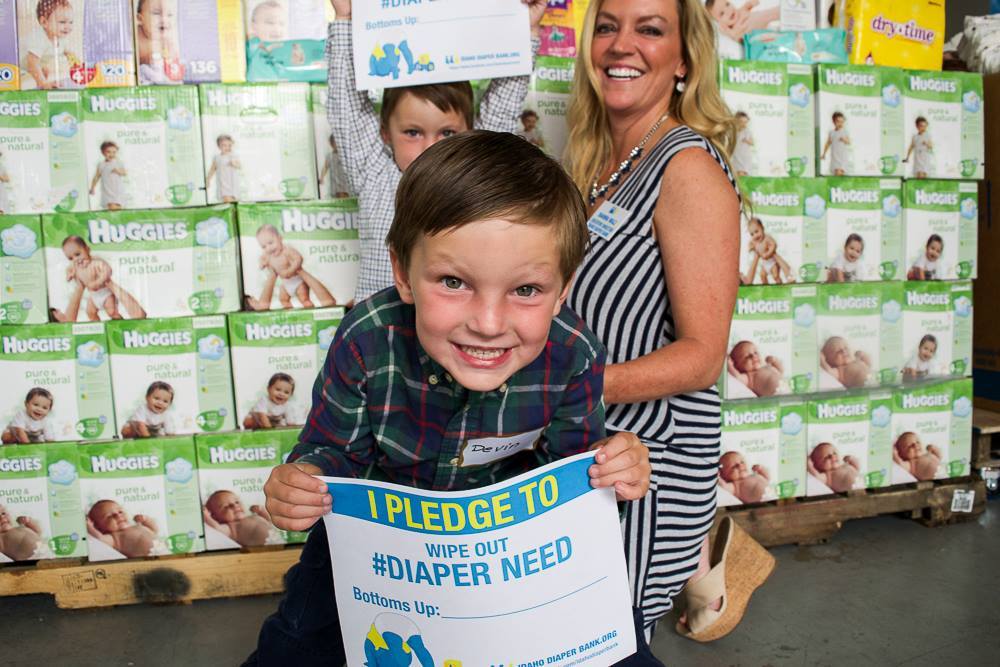 Get Involved
"We love volunteers, love people to get behind this cause, because together we can wipe out diaper need," says Shawna. "People can donate their voice, get on social media, let people know that this is a cause that does exist, and a non-profit organization that people can support." More information about volunteer opportunities and ways to donate can be found on their website.
Organizations interested partnering with the Idaho Diaper Bank can find additional information on the website idahodiaperbank.org.
Want to learn more? Watch the Impact Club story: